5ive's Scott Robinson may have found fame in one of the UK's edgier boy bands, but he's a big softie at heart!
In January,
Scott and his wife Kerry welcomed twin baby girls into the world
, Bobbi-Rayne and Kayde-Rose, and, along with their sons Brennan and Kavan, the couple's family is complete.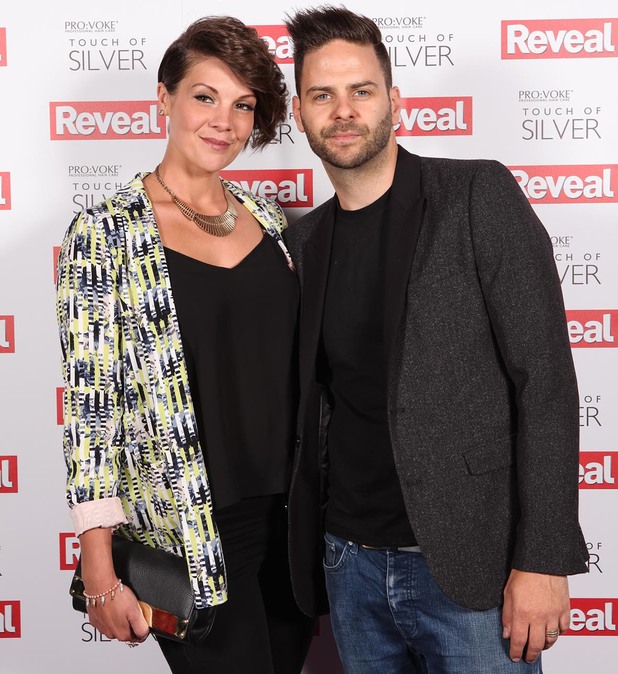 Obviously, Scott last year reformed with 5ive for
The Big Reunion
but rather than throw himself back into the party lifestyle he was once accustomed to, the dad-of-four would rather be at home with his kids that hitting it up in a club.
Speaking to us at
Reveal's Online Fashion Awards
, Scott admitted: "5ive are going on the
Big Reunion
tour later this year and I am looking forward to it, but I hate being away from my family.
"Kerry usually comes to visit me on tour but it might be difficult now we've got four children. I'm going to miss them a lot."
He added: "Kerry loves going out, obviously not as much now, but within the first five years of our marriage she was always saying, 'Come out!' and I'd be like, 'No, you go darling!' I can't stand the clubs and that.
"I'm old before my time and would rather sit in the pub playing a game of cards. Hang on, am I
in a club
?!"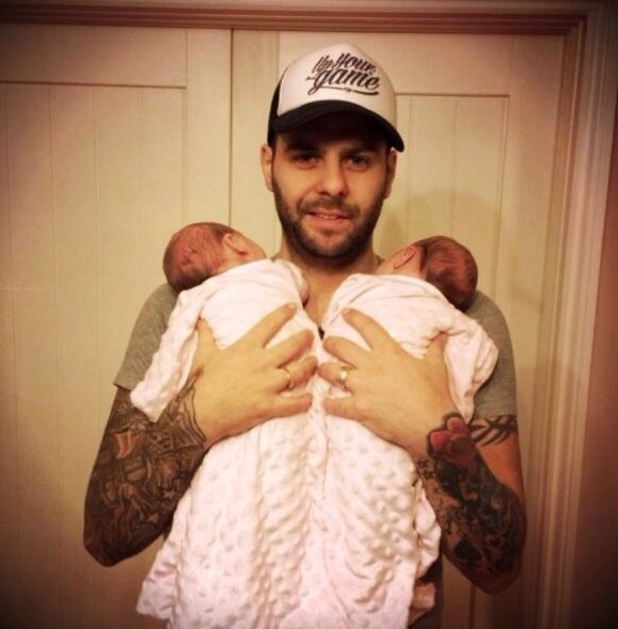 Scott and Kerry, who made a picture perfect couple at nightclub DSTRKT (yes Scott, you managed it!), seem to have struck gold with their little girls. At just 10 weeks old, the twins started sleeping through the night!
Now aged 15 weeks, Bobbi and Kayde are already showing very different personalities - with each twin taking after one of their parents.
"They've definitely got different personalities," Scott revealed. "Kayde is so laid back, whereas I think Bobbi is going to be trouble!
"Kayde will be the sensible one, saying: 'You shouldn't do that, you shouldn't that!' Bobbi will be a little party animal - she definitely takes after Kerry!"
Scott added: "Overall, they've pretty much been sleeping through the night for the last five weeks. But Bobbi can wake up a fair bit. Sometimes, in the middle of the night, you'll look over and she'll be looking up at you with big blue eyes. You just think, 'No, please no!'"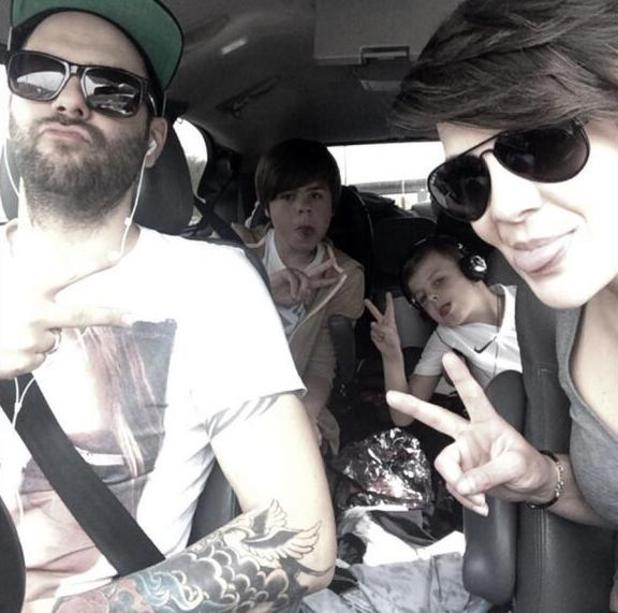 They might have baby twins, not to mention two older sons, but Scott and Kerry looked surprisingly fresh-faced on Tuesday night (20 May). In fact, we couldn't believe Kerry had given birth to two babies just less than four months ago. What a yummy mummy!
Speaking about their happy family life, Kerry explained: "The boys have been good with the girls. It helps because they're that much older. I think if we had the girls and the boys were about three or four it would've been much harder!"
Scott added: "Brennan helps a lot. If I'm busy or out he will help Kerry by feeding Bobbi her bottle. He choses her, as she's easier and drinks it quicker than Kayde!
"Brennan is 12, but he's like a 16-year-old. He's growing up too quick. Then you've got Kavan, who used to want to play on his computer every morning but now he wants to give his baby sisters a kiss!"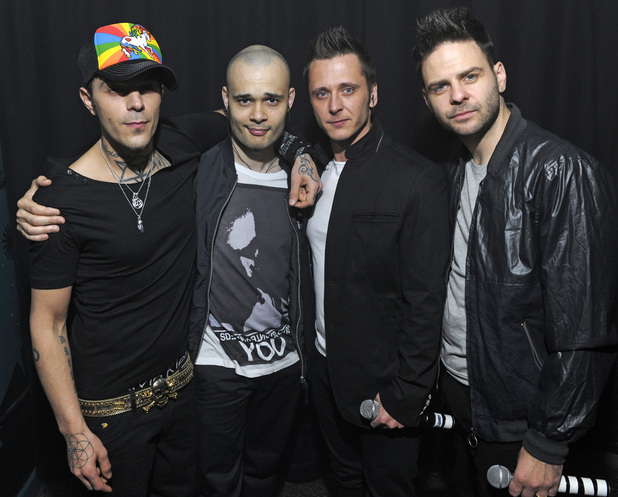 The couple are delighted by the success of 5ive's big comeback and spent the evening hanging out with fellow
Big Reunion
stars Dane Bowers and Kenzie.
Looking back on the last year, Scott reflects: "It's been so nice. We weren't sure how much work we'd get out of it, but it's just gone from strength to strength.
"When it comes to bands reuniting, it seems that anything over 10 years really works well. We tried getting back together after five years and no one's hearts were in it.
"It worked out so well and when we were talking about our past, people could look into our eyes and know we were telling the truth.
"That's why, when we meet all the other
Big Reunion
bands, we get on so well. We all went through very similar...trauma, I guess...when we were younger."
The Reveal Online Fashion Awards, sponsored by Pro:Voke Touch of Silver, was packed with celebrities including Brooke Vincent,
Sam and Billie Faiers
,
Imogen Thomas
, Mario Falcone and Josie Gibson to name a few.
Check out the
full list of winners here
and the red carpet pictures from the night below!
Copyright: WENN Daniel Deme