Golf star Rory McIlroy has ended his engagement to tennis player Caroline Wozniacki – just after they sent out wedding invites to guests.
The couple became engaged on New Year's Eve, after two years of dating, when Rory popped the question in Australia, where Caroline had been preparing for the Australian Open.
But now, just two days after invites to the wedding were mailed, the golfer has ended their engagement, saying: "The problem is mine."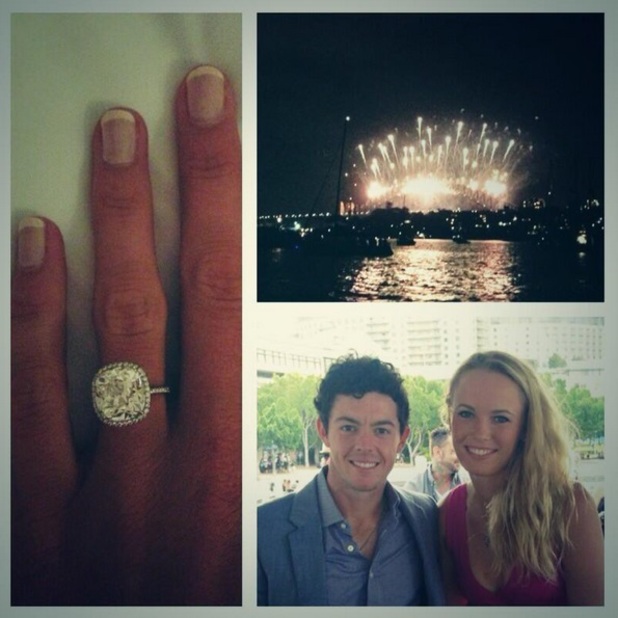 In a statement issued today, he said: "The wedding invitations issued at the weekend made me realise that I wasn't ready for all that marriage entails."
Rory added: There is no right way to end a relationship that has been so important to two people. I wish Caroline all the happiness she deserves and thank her for the great times we have had."I will not be saying anything more about our relationship in any setting."
Caroline has yet to comment.
Just three days ago, Rory had tweeted to say he was enjoying dinner with Caroline in Monte Carlo, while Caroline spoke on 13 May of a night at the theare with Rory.
Last month, Rory had told BBC a wedding was in the works, saying: "We're working on it. Obviously we're very busy and concentrating on other things. When the time is right we'll get around to it."
Celebrity splits of 2014 in pictures:
Copyright: WENN Apega