The loveable Louie Spence is returning to our screens this week to compete as a celebrity guest on Channel 4's new daytime game show, Draw It!.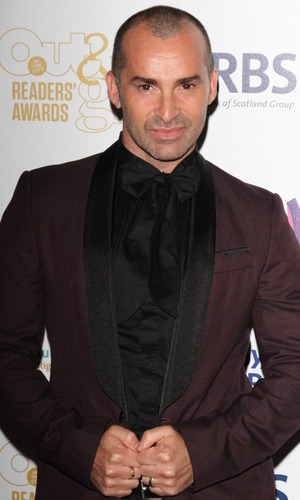 Inspired by the hit app Draw Something, Draw It! teams together celebrities and contestants in the ultimate drawing challenge. And Louie and his fellow celeb guests have been putting pen to paper to help their team members win big and cash in.
Since appearing on
Celebrity Big Brother
last summer, the 45 year-old has headed back to the stage and is now trying his hand at charity work, recently announcing his new panto role in
Aladdin
as well as a new summer campaign with Cancer Research UK.
Reveal caught up with the
Pineapple Dance Studio
star to discuss
Draw It!
winning tactics, his love for the pantomime and what's next in line for our favourite dancer.
So you're a celebrity guest on Draw It!, Channel 4's new game show – tell us a little about the show?
You have a contestant with you and each one of you takes a turn in drawing. You have to draw the picture and they have to try and guess what it is. It's a really good fun show. I worked with a lady called Shirley first, and then a guy called Nick. He was a tattoo artist, a really good drawer and very cute, actually, I must say!
How would you rate your drawing skills?
Like something from playschool! I'm really not very good, I'm a stick man drawer! He [Nick] was brilliant because he could do all the drawing and I was very good at acting the things out so we worked as a great team.
What do you think was the hardest thing you had to draw?
Everything for me, it didn't matter how difficult it was, it was just a stick drawing! Pretty unfortunate for Nick… but fortunately for him I drew with my body! What he couldn't see I was dancing and acting out.
Did you feel the pressure trying to draw when the clock's ticking?
It's not like
The Chase
or
Pointless
where as a celebrity or contestant you feel really under pressure and such an idiot where they ask you what's the capital of Italy and you may say Milan instead of Rome! But as you get through you do get that competing pressure. I was with Jenny Eclair and she was really competitive.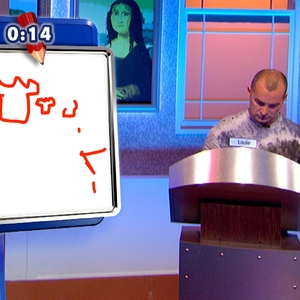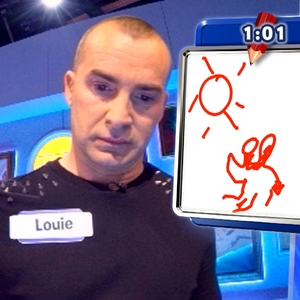 And have you got any other TV work in the pipeline?
I've just signed with an American production company who are developing a show for me out there which is quite exciting! It's going to be everything about performance, going from one side of America to the other and most probably frightening the life out of them! They got touch in to say they love what I do and had seen
Pineapple
and they want me to go back out to America. It's a great place to be. If you can crack it or have some form of success there, it's brilliant.
So you're headed stateside... Not eyeing up Graham Norton's hosting job on Eurovision then? Your entertaining commentary got quite the reaction on Twitter!
No! Everybody on Twitter puts their comments out there, but because obviously I have quite a few followers it gets a bit more attention.
It's a big gay-fest,
Eurovision
, lots of us gay boys watch it and we have a lot of fun on Twitter with it, its all tongue-in-cheek, but I doubt my commentary could be said on BBC at that time, some of the things I was saying!
Asides from Draw It! and your TV work, what's next for Louie Spence?
Panto is a staple for me [Louie is playing 'Slave of the Ring' in
Aladdin
at the White Rock Theatre, Hastings this December]. I love doing panto! There are some really big celebrities that do panto now. It used to have a stigma of being a bit naff, but the productions are just absolutely fabulous. Panto suits me, its very theatrical, its very tongue-in-cheek. I absolutely love doing it.
And you're teaming up with Cancer Research UK for their Summer campaign?
I can't exactly say what the campaign is yet [it's set to be announced in June], but it's a really good theme to get the message across this summer.
Why did you choose to work with the charity?
I haven't done much charity work before and the theme they were going with was very suited to me. Everyone's been touched by cancer, whether it be a friend or a family member – I've had two grandparents that have passed from cancer – so I have a certain degree of understanding.
Hopefully it will get people's attention - that's the main thing, to get the attention of the charity and make people really think about whether they are going to donate or help out. (
Find out more about Cancer Research here
.)
We're excited to be photographing the lovely @louiespence in London today for our summer campaign. Details coming soon!

— Cancer Research UK (@CR_UK) May 12, 2014
Every little helps, and for a worthy cause too. Although tight-lipped for now, we can't wait to find out more when all is revealed!
Catch Louie on
Draw It!
this week (19 May – 23 May) .