Lily Allen has confirmed that she is still ill after arriving in the US for work.
Brit singer
Lily touched down in New York yesterday and appeared fit and well
following her recent hospital admission for continual vomiting.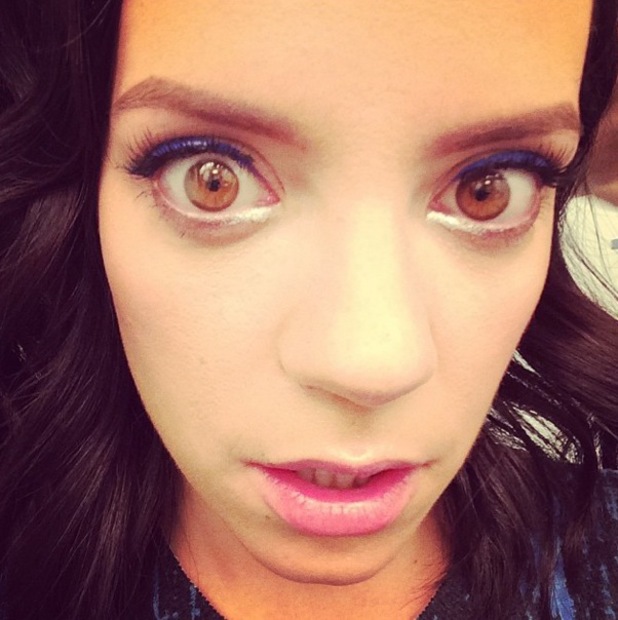 However, ahead of an appearance on the
Today
show, Lily posed for a new selfie and told fans that she is still feeling under the weather.
Zooming in on her face, the mum-of-two told her Instagram followers: "Dark circle crew, might barf, #stillill #todayshow."
Last week,
Lily shared a selfie from her hospital bed in London
and told fans: "I can't stop projectile vomiting, also temperature #poisoned."
The following day, on 8 May, she added: "Hi there, still in hospital, still very sick, having some more tests, thank you for your messages. Lily x."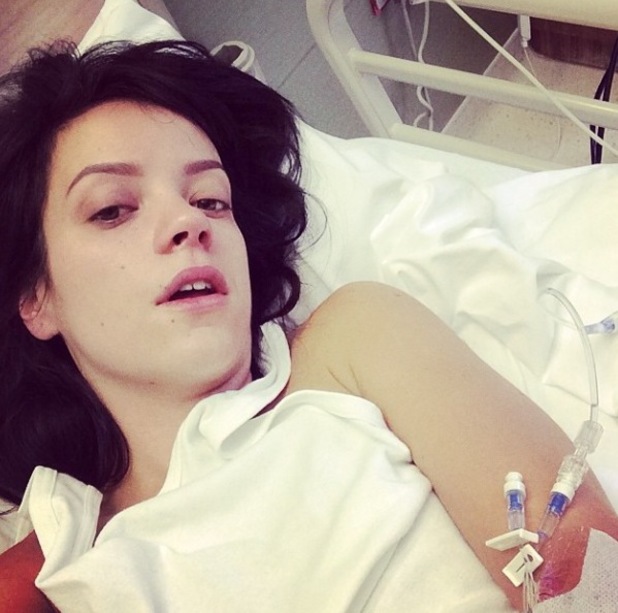 Just days earlier,
Lily had been mingling with the likes of Kanye West at the Met Ball Gala
in New York, before racing back to the UK to
attend a Miley Cyrus concert
.
Ahead of her hospital admission, she had posted a picture of flu medicine on Twitter, adding: "This travel catching up with me."
Meanwhile, along with her promotional trip to New York, Lily has teamed up with Cornetto to help celebrate the ice cream brand's 50th birthday.
Earlier today, Lily posted a video of herself clutching a frozen treat while singing 'Just One Cornetto'. Don't eat too much ice cream if you're still feeling tom and dick, Lil!
Watch Lily's Cornetto video here: