Teen Mom star Catelynn Lowell is expecting another baby with her fiancé Tyler Baltierra, according to reports.
Catelynn's mum April Stotts is quoted in American magazine
Us Weekly
today (13 May), saying that her daughter and Tyler are "happy" to be having another child.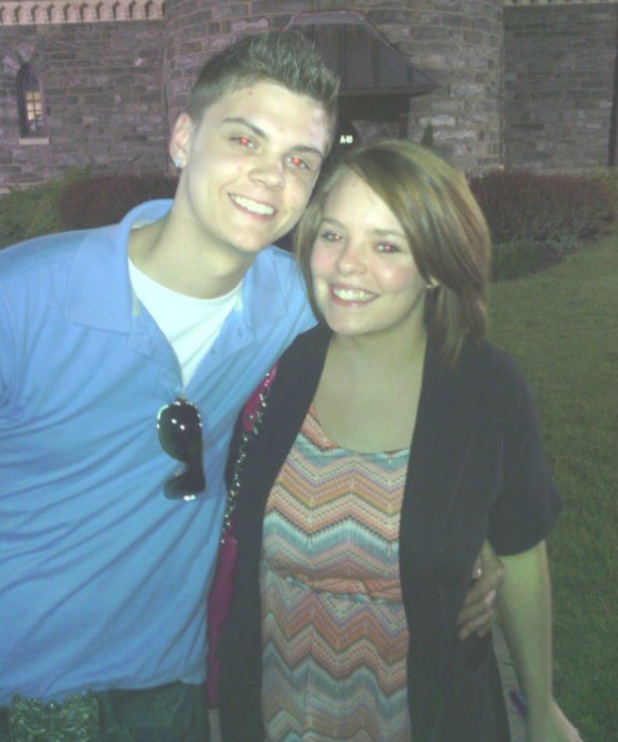 "She was crying when she knew for sure and so I was like, 'Are you happy? Are you upset?' And she was like 'I'm happy!'," April said.
In 2009, Catelynn and Tyler made the brave decision to give their daughter Carly up for adoption while appearing on MTV reality series
16 and Pregnant
.
At the time, the couple - who both had shambolic upbringings - felt they couldn't give Carly the life she she deserved and she was adopted by an older married couple.
Spin-off show
Teen Mom
continued to follow Catelynn and Tyler's journey and their wedding is reportedly planned for this summer.
Both
Catelynn and Tyler still visit Carly twice a year and recently revealed that they were trying for another baby
together.
The former reality stars own a house, cars and both have jobs and, now aged 22, feel they are finally ready to have a family of their own.
Speaking to
In Touch
last month, Catelynn said: I would've felt guilty if I'd got pregnant again when Carly was one or two. But we've both been yearning for this.
"Tyler and I own our own home, have two cars and actually have money to support a kid."
When
Reveal
contacted MTV about the second pregnancy report, they declined to comment.