Sheridan Smith has dyed her hair a dramatic blue - just weeks after bleaching it pink!
The actress shared a photo of the new 'do on her Twitter page earlier today (May 13).
Although she's cut out half her face from the photo, her hair is bright blue and shaved on the sides.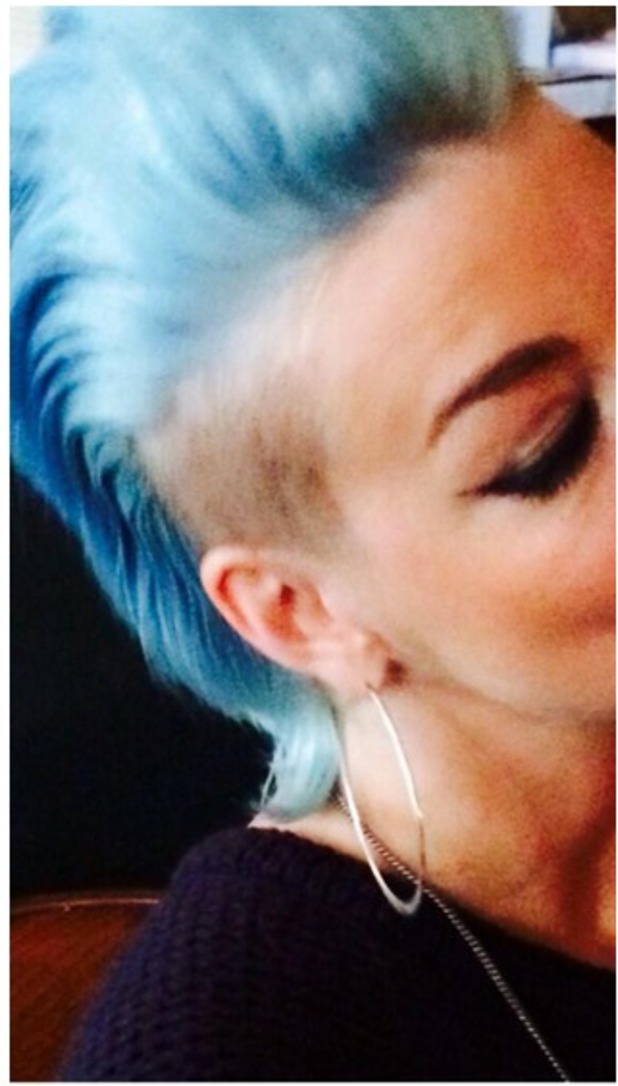 Alongside the photo, she wrote: "Hairdressing with my sexy pals @carolineflack1 @samteatime @portiaportiaaaa @JWinstone lookin fabulous homegals,big kiss."
She then posted another message to comedian Ralf Little, writing: "Just to warn you @RalfLittle this is my new hair do & before you start the ladies love it! now Shuddup & kiss me!"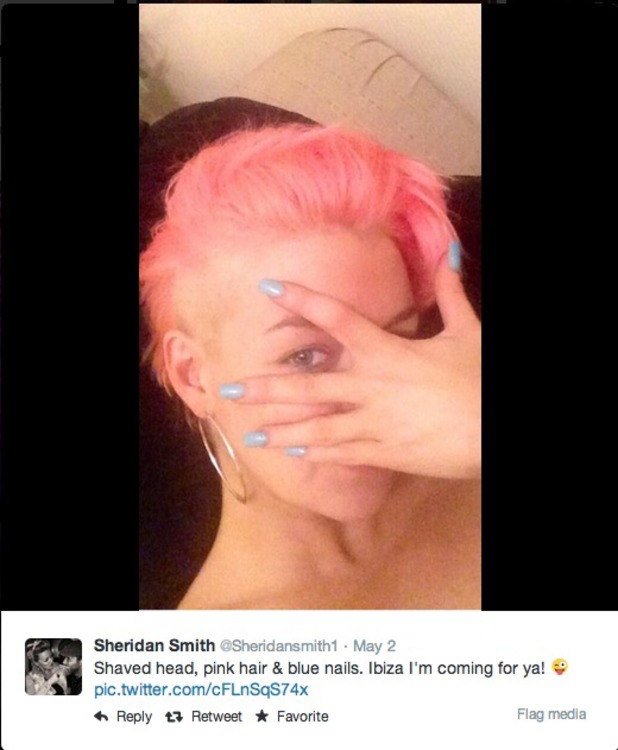 Sheridan, 32, debuted her shaved hair earlier this month - although, at the time, she'd dyed it bright pink.
What do you think of Sheridan's new hair? Tell us your thoughts below.
More stars with shaved heads in our gallery below!
Copyright: Rex Features