Amy Childs has spoken of her regret at having a second boob job and getting her lips plumped for a third time.
The former
TOWIE
star told ITV's
This Morning
that she was too young to have become addicted to surgery, saying that if she could turn back the clock she'd reconsider altering her body as it hasn't made her any happier.
Amy said that she was happy with her first boob job at 18, which took her from a AA to a D cup. She went under the knife as she'd been insecure about her small chest at school. "I literally had nothing," she said.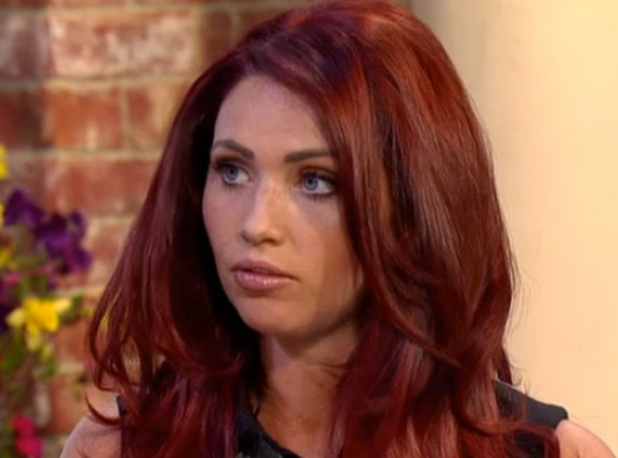 A second op three years later, however, was a mistake, she said.
"I probably went too big," she said. "Me being a role model, with people loving
TOWIE
and everything, people look up to me and think, 'To be like Amy, I've got to have big boobs'. But I want to reverse myself.
"I don't want to have them in anymore. I'm looking to have them taken out and to be smaller, but I've got to think I'm 23 years of age and I can't be having scars all over my boobs."
Amy added: "I would like to have them out completely but my skin is too stretched now."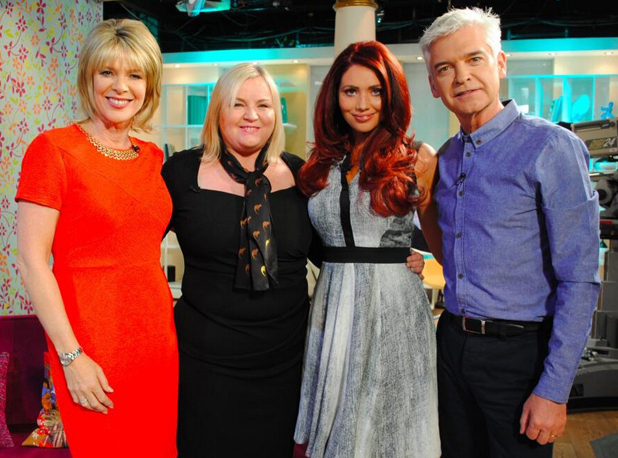 Red-headed Amy also admitted it was a mistake to get her lips done, saying: "I didn't tell my mum about the lips but she knew… they went really lumpy."
"When I first had it done, I looked in the mirror and thought I looked really good," she said. "Then I obviously got addicted and I looked and then thought, 'Amy, what have you done to your face?' But I've had it all completely taken out now. It was really painful, but two hours later my lips were back to normal."
Amy was joined on
This Morning
by her mum Julie who said she'd "obviously' tried to dissuade Amy from surgery as she was beautiful as she was naturally.
When Amy decided to have her first op at 18, she worked two jobs to save the money and Julie decided to support her decision and help her find the best surgeon.
"I would have loved to have locked her in the room and not had her do it - but I'd rather be with her to give her the support, and we did a lot of research to find the best, and she was always going to have it done."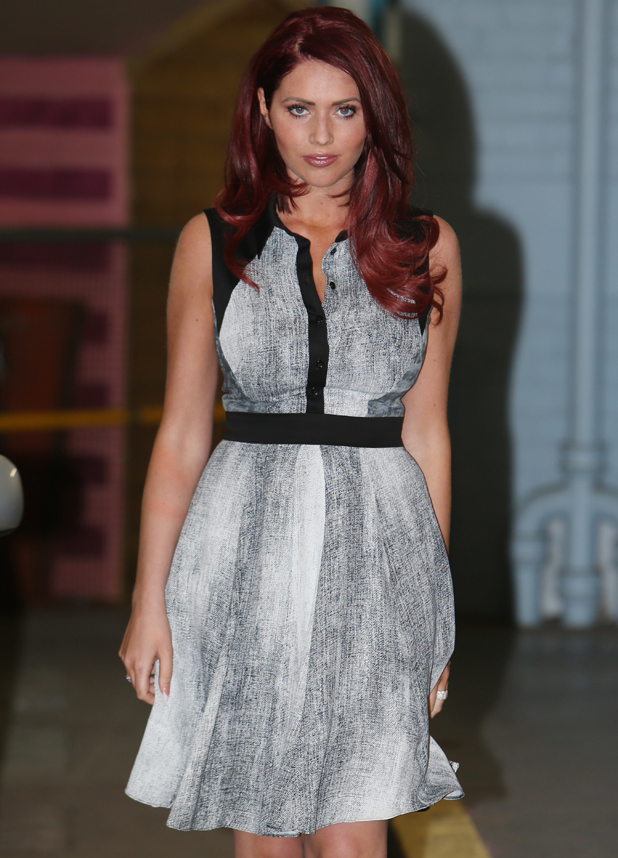 Problems started with the second boob job, which Amy said flared up six weeks ago when she awoke with major pain in her left breast.
Her mum took her to hospital to have it checked out.
"I had an ultrasound and on the scan the implant is coming away basically from my body," explained Amy. "All you could see was all fluid around the implant. It has caused me major pain. I went back to the hospital last Wednesday and they said to me they might have to take it out, clear it out again and put the implant in... and I might have to drain it every two weeks."
Beautician and model Amy has now been resting on doctors orders for six weeks and has another four to go. She can't exercise or drive at the moment.
She said her recent experience highlighted her belief that she was too young to have started having surgery, suggesting perhaps 21 should be the minimum age for people to begin going under the knife.
"I think at 18 you just want to have big boobs, but as I look back now I should have waited until I was 25 or 30. Girls now just rush into it. And that's not the way forward."
Her mum added: "As a mum its really hard, when they get to 18, they have their own mind and will do it anyway, but I think if there was a law that they weren't allowed to until they were 21-25."
As you'd expect from her experience, she's now vowed not to have ny more surgery for now. I've never really touched botox. And I won't get anything done now until I'm maybe 40 when I've got a few lines or something, but now, not at all."
Got an iPad or iPhone? Reveal Mag is specially designed to fit!