Mariah Carey has shared a very cute video montage of her twins Monroe and Moroccan after celebrating Mother's Day in the US last night.
The superstar shared the montage on Instagram last night (11 May), in which her twins can be heard wishing her a happy mother's day - so cute!
Monroe and Moroccan, who turned three last week, were pictured hugging their mum as they enjoyed some fun in a Jacuzzi.
Mariah shared the cute collage with fans, saying: "Happy Mother's Day everyone!! This is a new holiday for me, I'm not used to it.. It's very nice."
Mariah's husband Nick Cannon also praised his wife in a message posted to Instagram.
"My dream girl, my angel, my queen, my wife, the mother of my children," he began. "Thank you for blessing me with the two greatest gifts anyone has ever given me. I will love you eternally... Happy Mother's Day." Aww!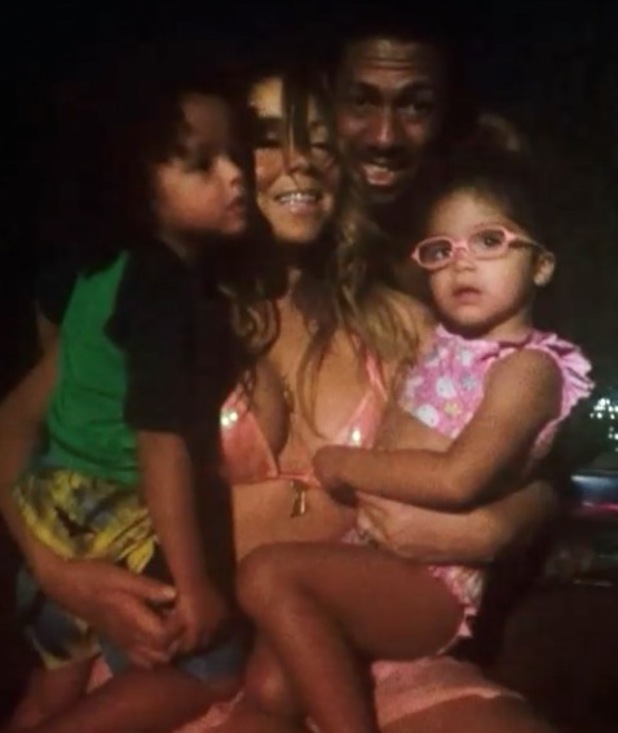 Mariah recently opened up about motherhood in a new interview, telling the Sunday Mirror newspaper's Notebook magazine: ''Every little bit of a child's life counts, every memory, every moment. I can never have this time back."
Mariah even said that Monroe is her mini-me, explaining: ''I have so much fun with Miss Monroe, as I call my daughter, and she is - even though we don't like to use this word - a natural-born diva."
This month,
Mariah revealed her forthcoming 14th studio album will be titled, Me. I Am Mariah... The Elusive Chanteuse
, which is due for release on 27 May.
£2.49/month – that's all is costs for 4 issues of the REVEAL early edition. Gossip too good to wait for! Subscribe today!
Listen to Mariah's kids in the video below: