Angelina Jolie and Elle Fanning looked the picture of light and innocence today as they attended a photocall in London for new movie Maleficent.
The stars made a glamorous duo at the Corinthia Hotel on Friday morning (9 May) as they promoted the new Disney live action movie based on the
Sleeping Beauty
fairytale.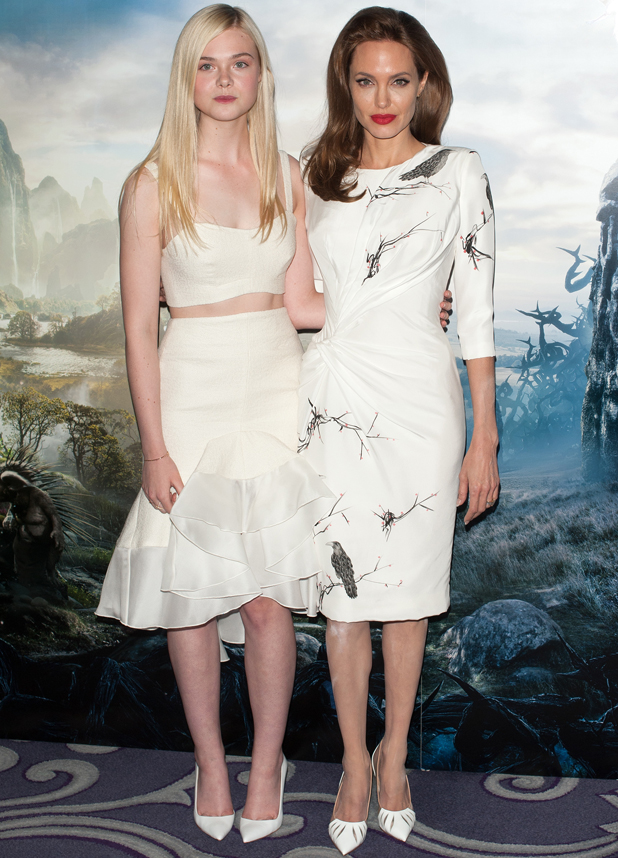 Gorgeous mum-of-six Angelina was dressed in a figure-hugging white dress and looking very demure; a complete contrast to the black-clad, eerie and villainous Maleficent that she plays in the movie.
Fans of the animated Disney
Sleeping Beauty
will remember the menacing Maleficent, who crashed Princess Aurora's Christening and cursed her to prick her finger on a spinning wheel and fall into a deep sleep, only to be awakened by true love's kiss.
The new movie aims to give more background into the story and character of Maleficent.
"I was always curious about her," said Angelina. "I can't tell you how much fun it was to have the script, like being a kid again.
"Unwrapping it to see where it all came from and who she really was."
"I think all kids are curious [about characters like Maleficent]. They are drawn not to the bad guy but the dark and it's not simply a desire to be wicked, I think there are things that frighten us in life and children want to understand so they can take it on or so it frightens them less."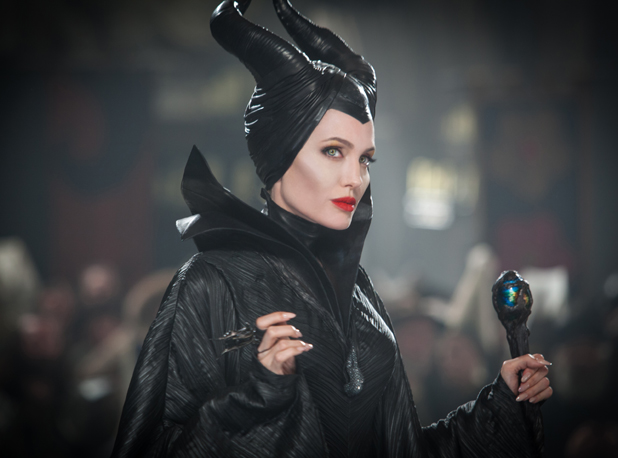 Angelina said when she first heard they were making a film about Maleficent, her thought was "how can you possibly make a film where a central character is cursing a baby?"
The film, she said, is about so much more than that, however. "The script really wanted to back up the story and understand how she became evil and I think that's an interesting thing to do. To question human nature. We hope this film answers questions from the original. It goes deeper. We hope it's not just a new spin but updated to make it more meaningful."
Maleficent
opens in UK cinemas on May 28th, 2014.
Got an iPad or iPhone? Reveal Mag is specially designed to fit!