Katie Price's allegations that Kieran Hayler has had an affair are "exaggerated", according to Jane Pountney's husband Derrick.
On Wednesday,
Katie stunned fans by announcing on Twitter that she is to divorce Kieran
while claiming that he has had a "full blown sexual affair" with her close friend Jane for seven months.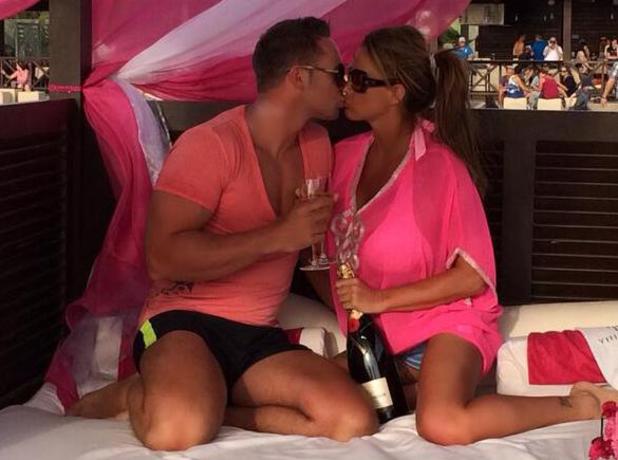 Both Kieran and Jane have not commented on Katie's allegations, however
Jane's husband Derrick swiftly denied that it was an affair
and insisted it is a "storm in a teacup" sparked by a drunken kiss.
He has since spoken to the
Daily Mirror
and continued to maintain that things have been blown out of proportion.
"It's all been exaggerated," Derrick told the newspaper yesterday morning (8 May). "Both us couples are still together this morning."
Earlier today, it was reported that
Katie has asked Kieran to move out into a log cabin in the grounds of her country home
. Part-time
stripper Kieran has also temporarily parted ways with his stripping management company
, as the reports of his alleged affair are "having a negative distraction" on the company.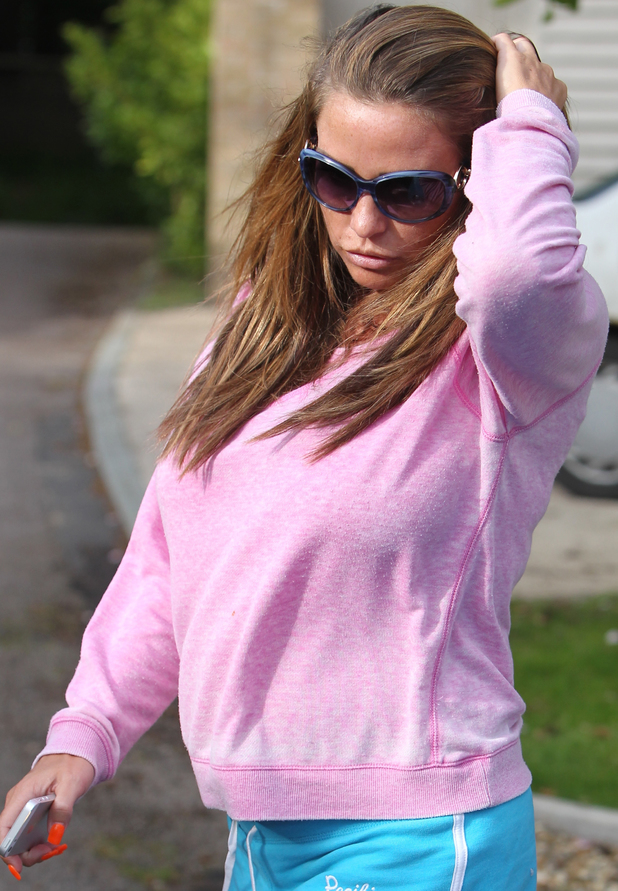 Following her Twitter outburst,
Katie - who is unexpectedly six months pregnant with Kieran's second child
- was pictured arriving at Jane and Derrick's home in West Sussex, followed by Kieran.
The foursome were said to have had a "showdown" inside the house with the curtains closed, however Derrick has now confirmed that meeting was in fact "calm".
After her visit to the house,
Katie released a statement, telling her fans that her "heart is breaking"
. She said: "I make no apologies for them though it will be appreciated that, sending them immediately after Kieran confirmed to me what he had been doing for the last 7 months, those tweets were a sign of my heart breaking."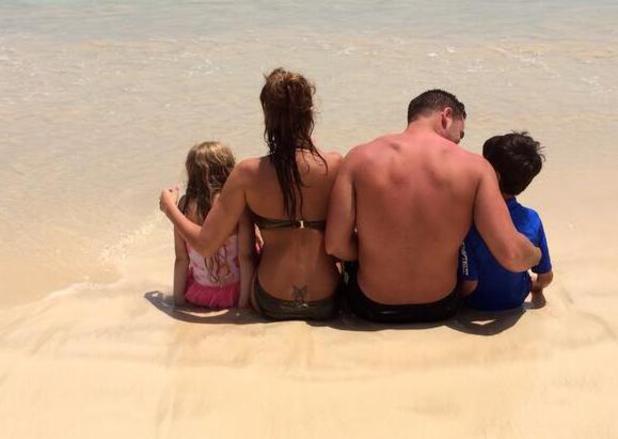 Meanwhile,
Kieran's grandmother has spoken out and branded her grandson
a "naughty boy".
Rosita Talbot, 80, said: "I blame my grandson. He is very naughty."
Katie and Kieran married in the Bahamas in January 2013 and welcomed their first child together, a son called Jett, eight months ago.
On Sunday, it was revealed that Katie - who is also mum to Harvey, Junior and Princess - only found out she was pregnant again after a visit to the doctors last week.
Do you think this is it for Katie and Kieran? Answer in our poll:
Yes - I think it's the end of the road
69.70%
No - They can patch up their differences!
30.30%