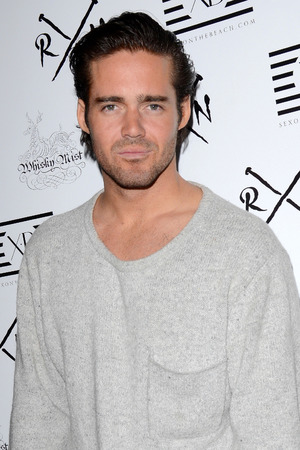 Made In Chelsea's Spencer Matthews has opened up about his close friendships with ex-girlfriends Louise Thompson, Lucy Watson and Funda Onal.
Spencer's love life has been publicly played out on the E4 reality show, and viewers have seen him confess to both Louise and Lucy that he has been unfaithful. But the lothario claims that despite breaking their hearts, his "carefree" attitude has enabled him to stay friends with them all.
"I'm very carefree, I turn everything into a joke," Spencer tells
Reveal
. "Say one of my girlfriends are really angry with me, I'll just stand there smiling. I don't take anything seriously, which is a bad trait as well as a good one.
"I guess some of them see me as a bit of a joke so they just think, 'Why bother caring about hating him'. I bump into them all the time, which is natural because we all work together. I mean, I went to Venice with three of them!"
Spencer and Louise's romance was well documented on
MIC
and things soon turned bitter for the once loved-up couple, after Spencer admitted he had cheated on her.
Despite Louise's ex
Andy Jordan previously telling Reveal that Louise could end up back in Spencer's arms
, Spencer insists the pair will "never" date again - but says they could "hook up".
"It's hard to say, that's Andy's opinion," Spencer explains. "Louise and I have had a major impact on each other's lives for many years, so you know, read that as you will. I don't know. She doesn't fancy me, she's kind of borderline disgusted by me but part of her will always have something there I would imagine.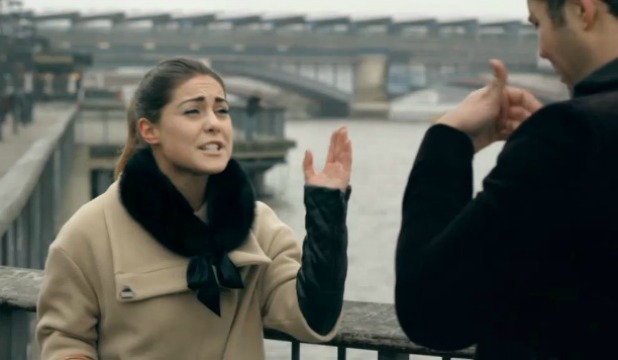 "We are never going to date again, but who knows whether or not we'll hook up again," he continues. "It seems to happen fairly regularly and she does her hilarious avid denying on the show, which is really funny for me to watch back, but I don't know. I love Louise, she is a very close friend of mine."
During
MIC
's current series, viewers have seen Spencer and Louise get along well as friends. The pair enjoyed lunch together and Spencer even accompanied Louise on a recent shopping trip, where he carried around all of her bags!
"We work very, very well as friends, we just work horrifically as a couple," says Spencer. "I love her little brother Sam as well. We've had our ups and downs recently, but I'm always up, I don't really have downs with people, people have downs with me which I have to deal with."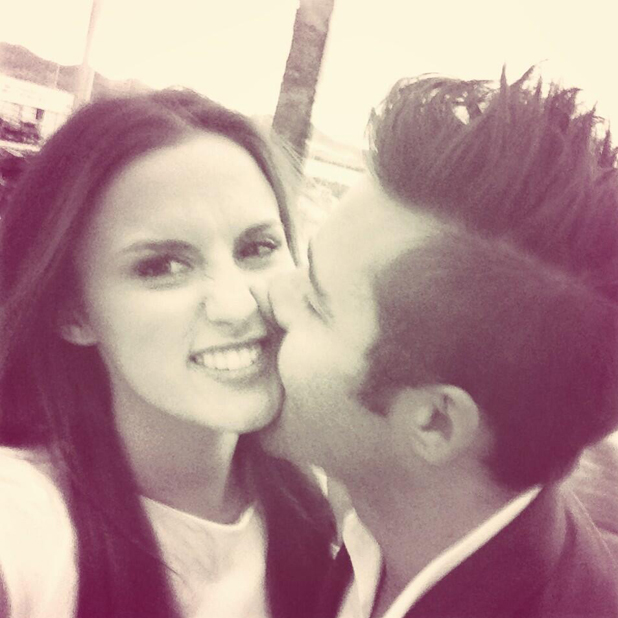 Speaking about Lucy, who Spencer split from last year, he says: "I messed up there so it was up to her to forgive me. Well, not to forgive me, but to get over the problem.
"I've been fine with her. I'm not the kind of person that's going to go banging on doors, crawling back. If someone wants to eliminate me from their life, then fine, whatever, but we're fine. Lucy and I had a drink the other day with Stephanie."
Spencer seems to meet up with his exes all the time: "I love it," he says. "I saw Funda the other day as well. We went bowling, why not?!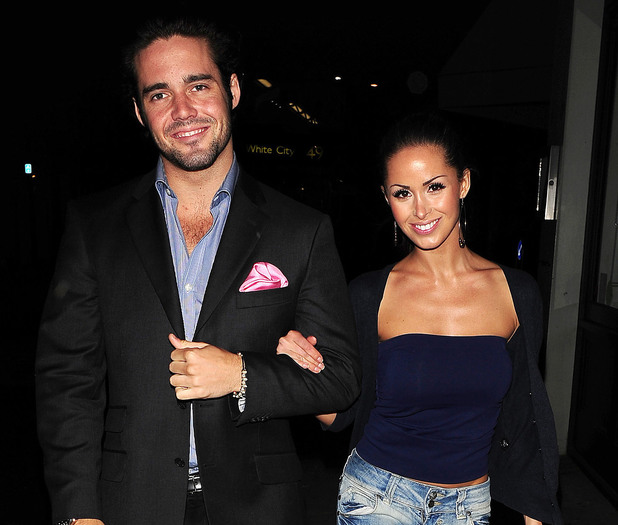 "We do some charity work together. We're both reps for the Brompton Heart Foundation so we go and visit the kids every so often together as a pair, which is nice.
"I don't see her much socially," he continues. "She's in a very happy relationship and it's never my intention to break up a happy couple, so it would be a bit awkward if we saw each other socially. I kind of leave Funda to it, although she's so beauts, its difficult. She's so hot, literally the fittest thing ever!"
Got an iPad or iPhone? Reveal Mag has been especially designed to fit!
Watch the trailer for next week's episode below: