Lily Allen has taken a selfie from a hospital bed after falling ill following an appearance on Alan Carr: Chatty Man.
Lily was admitted to hospital this morning (8 May) but has assured fans that she is "fine", explaining that she has a temperature and cannot stop "vomiting".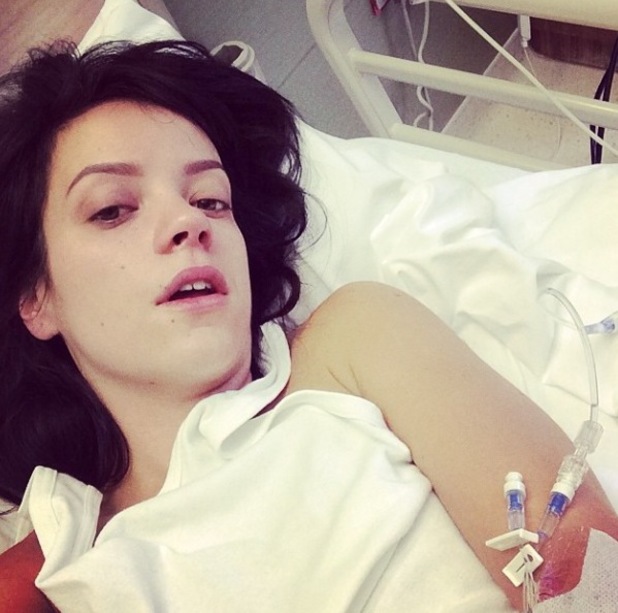 Early this morning, mum-of-two Lily posted a photo of herself laying on a bed with drips connected to her arm.
She said on Twitter: "#SHEEZUS in #SHOSPITAL. I'm fine though guys, just need some fluids cause I can't keep anything down. #dramz."
Lily first told fans that she was feeling unwell after posting a photo of cold and flu medication yesterday evening (7 May), saying: "This travel catching up with me."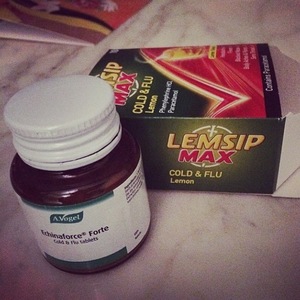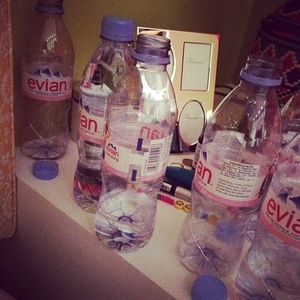 'Smile' singer Lily soldiered through and made her way to the ITV studios in London for a pre-recorded guest appearance on Alan Carr's chat show, which airs on Friday (9 May).
Lily even shared a photo of herself getting ready in her dressing room with a make--up artists and stylists.
Lily appeared to make a joke of the situation by rhyming words with her
Sheezus
album. She said: "Prepping for Chatty Man feeling a little bit #QUEAZUS and very #SNEEZUS green juice emergency."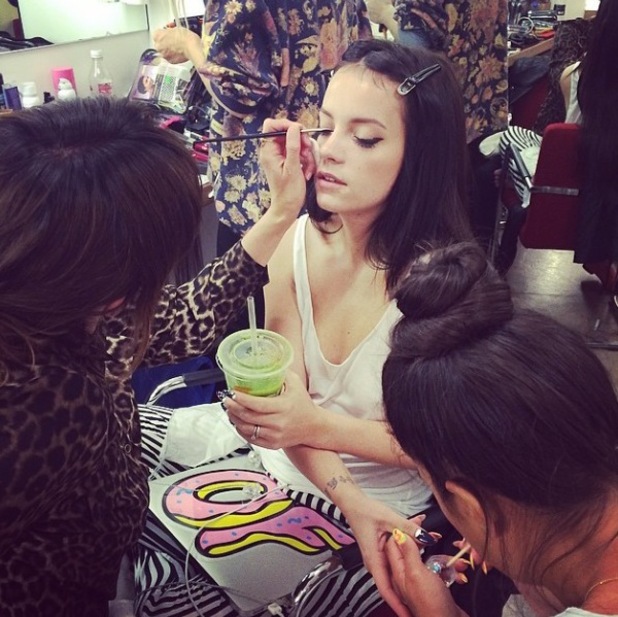 Last night, Lily updated fans again, explaining: "I can't stop projectile vomiting, also temperature #poisoned."
Before posting a photo of herself on a drip this morning, Lily shared a picture of five water bottles and said: "#SHEEHYDRATING #poisoned."
Following Lily's appearance on
Chatty Man
last night, Alan tweeted the star to send his well wishes. He said: "@lilyallen great to see you tonight. Hope you feel better soon. Al xxx."
Get well soon, Lily.
Watch Lily's video for 'Air Balloon' below: