Lily Allen has revealed that Kanye West thinks the name of her Sheezus album "is dope", adding that he used to call Kim Kardashian Sheezus too!
On Monday night,
Lily met Kanye and his fiancée Kim at the Met Ball Gala in New York
and was able to chat to them about her record.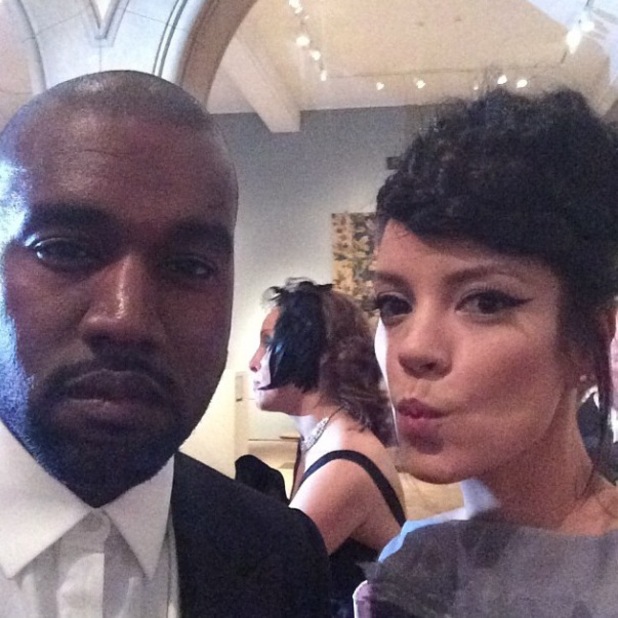 Lily has named her album
Sheezus
, less than a year after Kanye released
Yeezus
, but it appears he actually likes what she's done.
Speaking about his reaction on
Loose Women
today, Lily said: "Kanye said, 'Yeah that's dope'.
"Kim was standing next to him and she said, 'That's so funny because before you announced the album, he used to call me Sheezus!'
"That is quite funny. They were both really sweet. Really nice. I was a bit scared that they would be angry with me but they weren't."
Lily continued: "He named his album
Yeezus
, which I thought was so amazing and ridiculous.
"I don't know whether it was intentionally funny but I found it funny. When I was thinking of my album title, obviously I'd been away for five years so there's kind of a resurrection element to it and also I love him and what he stands for.
"If he's Yeezus, I want to be Sheezus."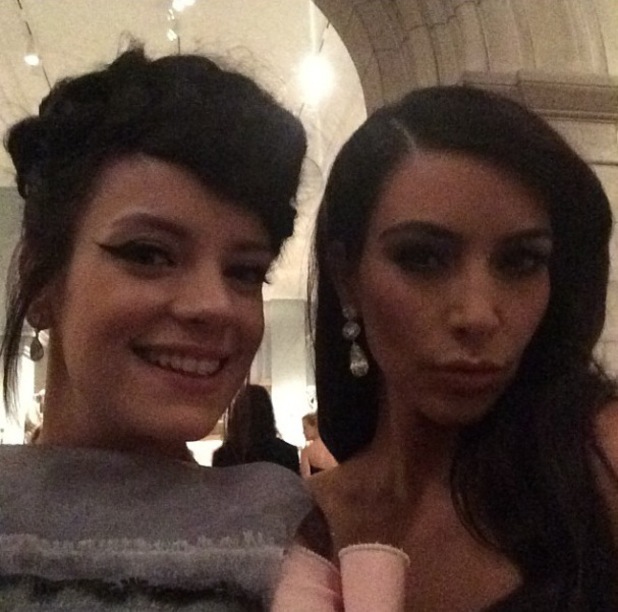 While at the Met Ball, Lily posed for selfies with Kanye and Kim before posting them on Twitter.
Lily told the Loose Women panel: "What else was I going to do. Everyone was there. Who's not going to want a selfie of Kanye? It was brilliant, such a laugh!"
However, the mum-of-two, added: "It's really nice to have the opportunity to go there and I'm grateful but I would like to stay at home with my kids more.
"I FaceTime on the phone. My husband is always calling me up.
"I never stay away from them for more than two or three days. If it gets to four we all start panicking a little bit.
"I can't complain. I've got a great job and a great life."
While on
Loose Women, Lily also chatted about Miley Cyrus' London gig
, which she attended last night.
Have you downloaded Sheezus yet? Tell us below, as the best comment from across the website each week wins £50.