Made In Chelsea's Spencer Matthews has cleared up recent speculation about his kiss with ex girlfriend Stephanie Pratt.
In the latest episode of
MIC
, viewers saw Stephanie fly to Italy with Spencer and two of his fellow ex-girlfriends - Lucy Watson and Louise Thompson - as well as his current love interest Emma Miller, for a very awkward city break.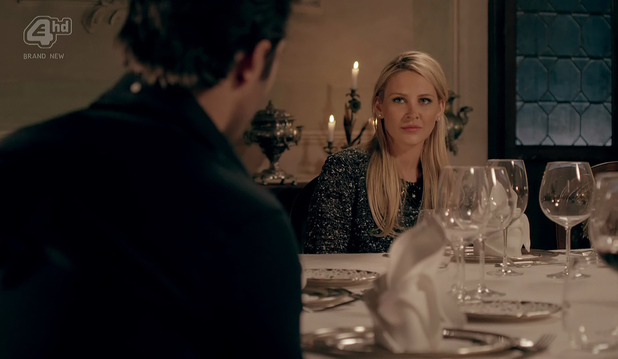 While there, Spencer apologised to Stephanie for his cheating ways and handed her a Prada handbag in an attempt to get back in her good books.
The next day, Stephanie revealed to Lucy that she and Spencer had "hooked up." After the show,
Stephanie later clarified that they did not sleep together, but simply shared a "kiss".
Now Spencer tells
Reveal
that there's no going back where Stephanie is concerned. "We're just mates," Spencer tells us at Binky Felstead's
Being Binky
book launch in London last night (6 May). "It was lovely to spend time with her but it meant nothing in the scheme of things, for either of us.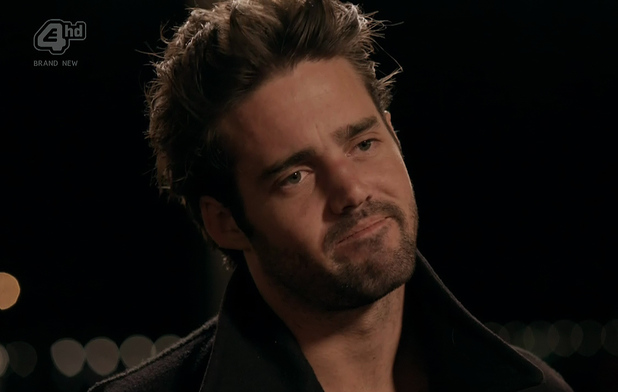 "It was just a passing thing," he continues. "It wasn't like a moonlit, 'I still fancy you' kind of thing. It was a drunken, hotel corridor, lower end type of thing."
Viewers of the show will also remember that Emma was left far from impressed with Spencer and Stephanie's kiss, and left the vacation early after saying she felt "embarrassed".
Spencer now tells us that Emma wasn't shocked by his actions. "She wasn't best pleased with me in Venice, but then again, she expects these things from me, so she wasn't too bummed down by it," he says.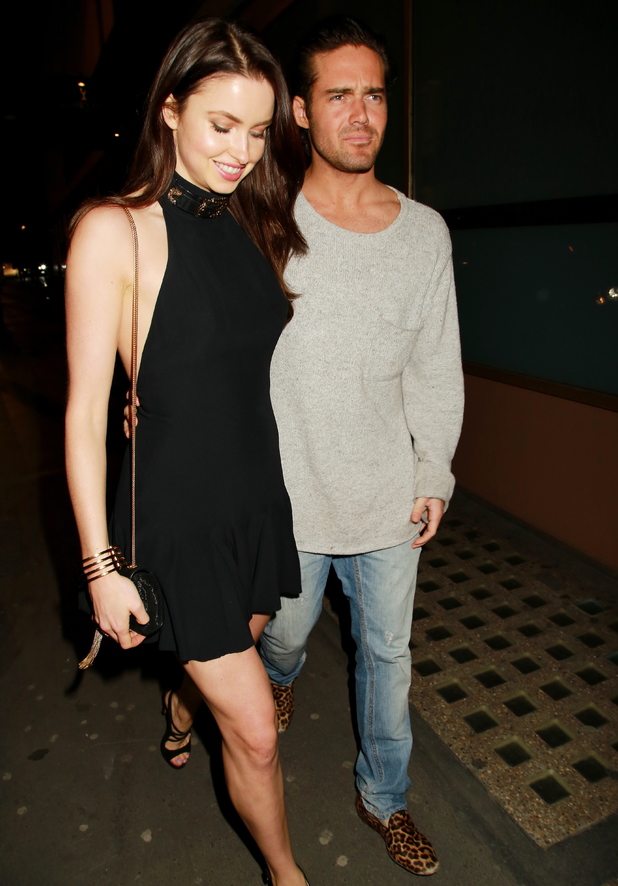 "I like Emma. We've been spending quite a lot of time together recently. We're very close. We date and go out but it's more fun at the moment. We're both cool and we know each other quite well. She knows me well, which is probably the problem, but she's a lovely, beautiful girl, who I've known for eight years and I really enjoy her company."
Spencer has built a reputation for being a love rat on the E4 reality show, having confessed to cheating while being in several of his turbulent relationships, but he says he can't help his "wandering eye".
"I'm extremely loving and extremely caring and as generous as I can possibly be, but I have a fidelity issue," he says. "I have a wandering eye and a habit of going out a lot. If I'm in a loving relationship then I like the relationship side of things but really, I prefer being single."
Made In Chelsea continues Monday 12 May on E4 at 10pm.
£2.49/month – that's all is costs for 4 issues of the REVEAL early edition. Gossip too good to wait for! Subscribe today!
Watch the trailer for next week's show below: