Rita Ora is not shy when it comes to being photographed - even when she's on the loo!
The
I Will Never Let You Down
singer shared a photo of herself from the swanky Met Ball.
Wearing a a gold and white dress and with her hair and make-up immaculate, she looked red carpet ready.
Except for the fact that she was sitting on the toilet!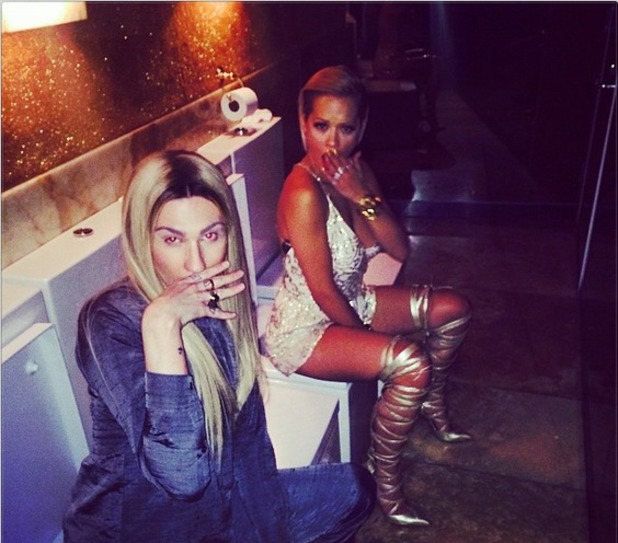 The gobby star can be seen perched on the loo, with her hand over her mouth. A female pal is sitting on another toilet next to her (as you do...), with her hand over her nose.
Alongside the picture, Rita wrote: "Friends that s**t together stick together...."
Classy!
Check out Rita's video for I Will Never Let You Down below: