Nicole Richie and Cara Delevingne couldn't resist gathering their famous pals for a group selfie at last night's Met Ball.
The TV star and supermodel posed for the photo, and posted it online earlier today (May 6).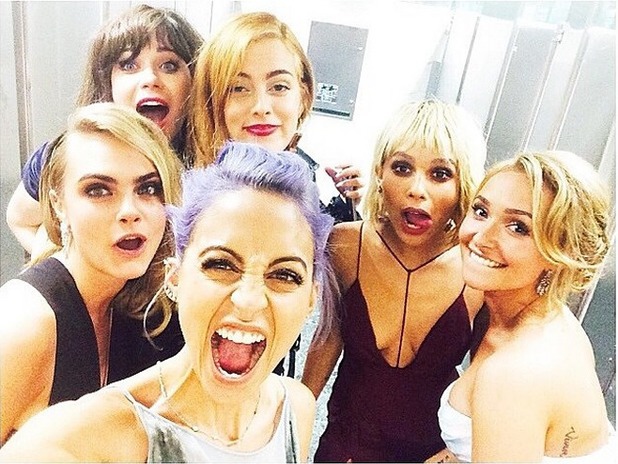 Joining them was New Girl actress Zooey Deschanel, Hollywood beauty Hayden Panettiere and two other female pals.
In the photo, blue-haired Nicole can be seen shouting into the camera, with Cara is pulling a face in the background.
Nashville star Hayden is smiling on the right, and Zooey can be spotted by her trademark fringe, laughing behind Cara.
While we'd never have put these celebs down as being pals, they definitely look like they know how to have fun together!