The Hills' Spencer Pratt has reunited with his former BFF Brody Jenner - four years after their blowout bust up.
Spencer was pictured with his wife Heidi Montag and Brody after heading out to dinner with them both and, from the smiles on their faces, it's clear that any differences have been resolved.
Four years ago, Spencer and Brody - who found fame together on
The Princes Of Malibu
- fell out with each other in front of the
Hills'
cameras.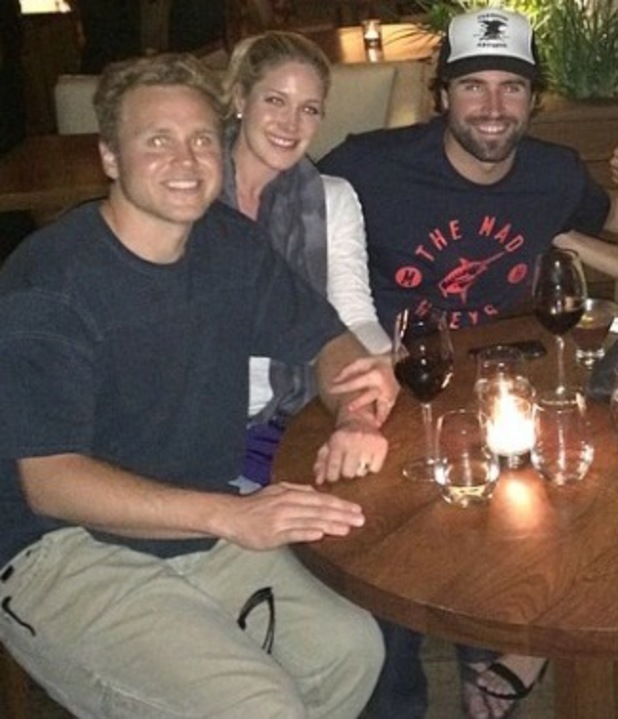 Brody felt that Spencer was attention seeking and even said: "I actually think he's kind of lost it a little bit."
Spencer was also unable to hold his tongue, replying to Brody in a later interview with: "You've only dated famous girls for the past 6 years and I'm the attention whore? [Kristin] Cavallari to LC [Lauren Conrad] to Lindsay Lohan to Avril Lavigne?"
The boys went their separate ways, with Brody continuing to star in the final series of
The Hills
without Spencer and Heidi, and they had not been pictured together since.
However, although it is unclear how long they have been on speaking terms, it seems the boys are back on track!
Alongside the picture of himself with Heidi and Brody, Spencer wrote: "Amazing night @nobumalibu with the crew!"
Wow, that's one friendship we thought we'd seen the end of.
Heidi Montag: Her rise to fame:
Copyright: WENN