Lily Allen has proved there are no hard feelings between herself and Kanye West after she named her album Sheezus.
Lily raised a few eyebrows after announcing the name for her comeback CD, which was released last week, as Kanye had called his own album
Yeezus
back in June 2013.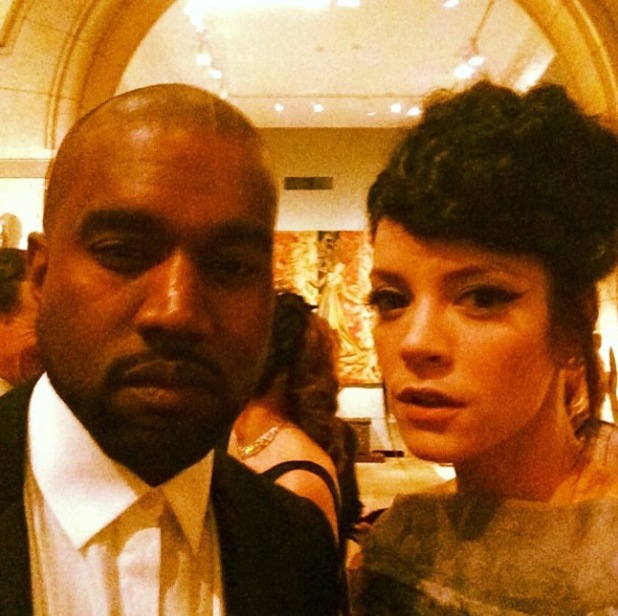 The Brit singer, 29, has admitted that she did name
Sheezus
as a "nod to Kanye", because she admires him for being outspoken.
Speaking on the
Michael McIntyre Chat Show
recently, Lily said: "Basically, there's a guy called Kanye West - you may have heard of him - and he named [his album]
Yeezus
.
"In my songs, I try and talk about pop culture and society in general and, for me, he kind of epitomises that. I think he's a big character -
Yeezus
is quite a LOL, isn't it - it's a nod."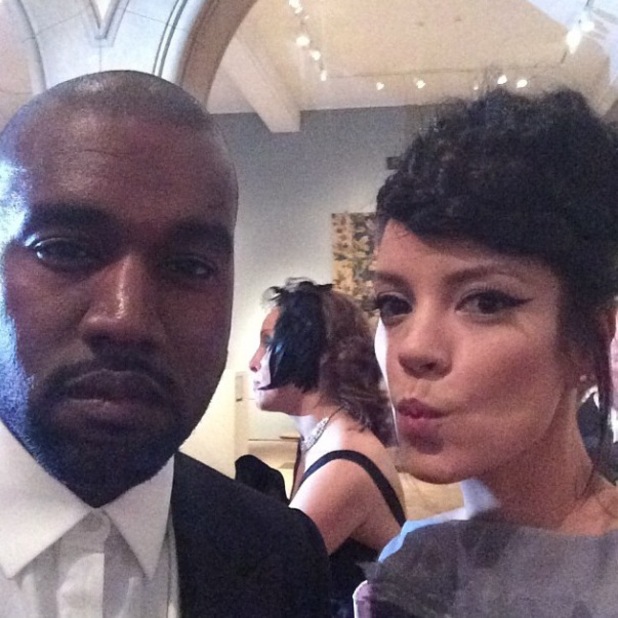 She added: "I don't agree with everything he says, but I respect that he believes what he says. I'm like that. That's why I'm
Sheezus
and he's
Yeezus
!"
Last night, Lily bumped into Kanye at the Met Ball Gala in New York and, showing the world that there are no hard feelings between them, he agreed to pose for two pictures with her.
Sharing them on Instagram, Lily simply said: "#YEEZY #SHEEZY." She also posted emojicons of an aubergine and nails being painted...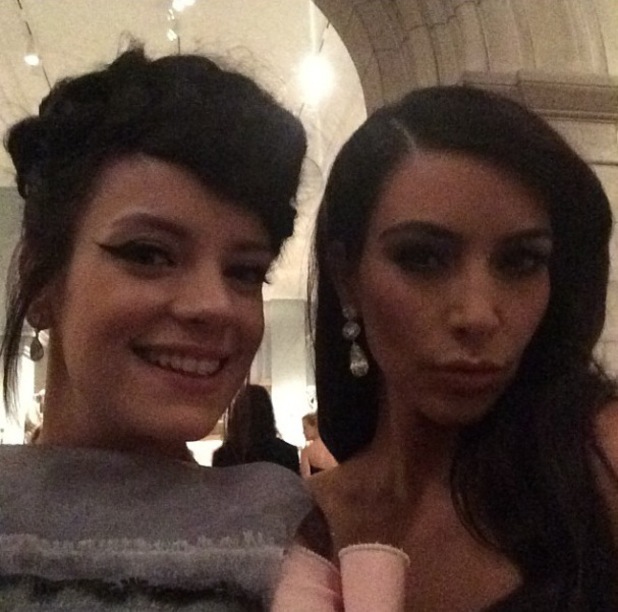 Lily also grabbed a picture with Kanye's fiancée
Kim Kardashian, who spent much of the evening with her sister Kendall Jenner
.
While Kim is pouting and Lily is grinning/pouting in the pictures, Kanye is looking rather miserable. But hey, what's new?!
Check out the Met Ball dresses in our red carpet gallery:
Copyright: WENN Andres Otero