Kelly Osbourne showed off yet another new look when she attended a charity fundraiser in support of her brother Jack.
The singer and TV presenter, 29, has been experimenting with her hair recently - and stepped out on Friday night (2 May) with an even shorter style.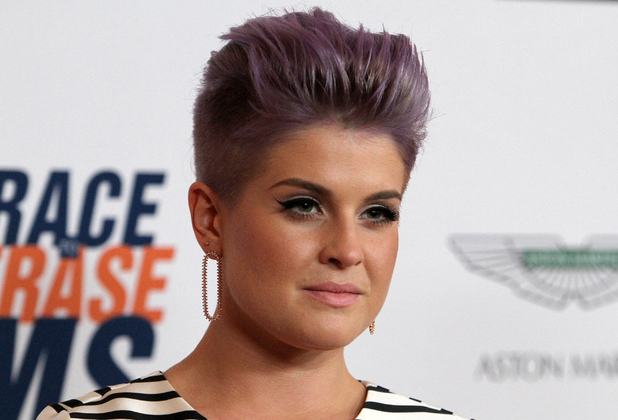 The notoriously edgy star is currently wearing her hair shaved at both sides and chose to style her remaining fringe gelled back in an androgynous look.
However, in typically unpredictable style, Kelly teamed the severe hair cut with a cute feminine dress.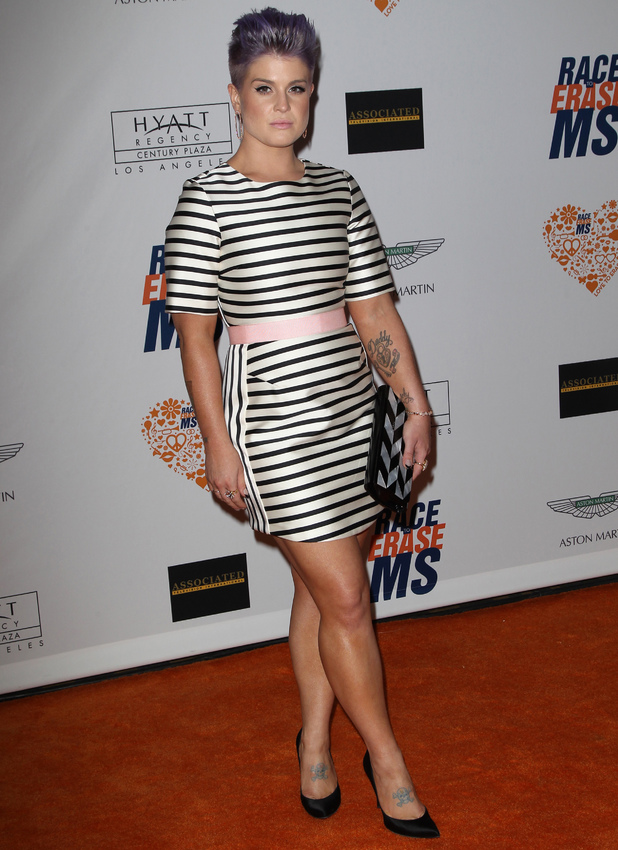 The white and black striped frock with pink belt showed off Kelly's petite waist, while her black heels helped add length to her tanned legs.
Kelly was attending the 21st Annual Race To Erase MS Gala, which took place at the Hyatt Regency Century Plaza, Los Angeles.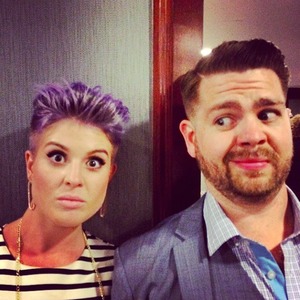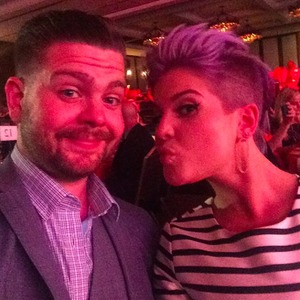 Kelly was showing her support for her brother Jack, who has become involved with fundraising efforts after being diagnosed with MS in 2012 - just weeks after his daughter Pearl was born.
Posting several pictures of herself with her brother, Kelly was full of praise for the fellow TV star.
Describing him as her "hero", she also wrote: "So proud of my brother right now he is up on stage raising hundreds of thousands of $'s to help find a cure for MS! @rasetoeraseMS."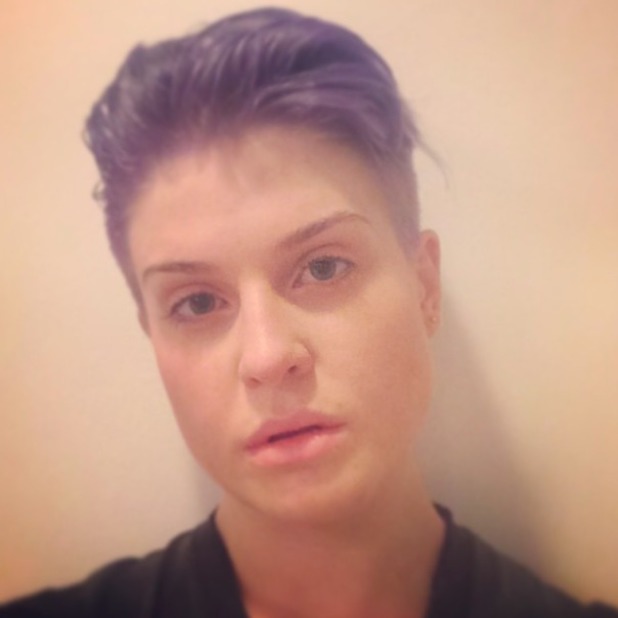 Earlier the same day, Kelly had shared a no make-up selfie with her Instagram followers.
She captained the snap: "Make up free and loving it!"
Quite rightly, fans responded to the photo with messages of praise. One called her "beautiful", while another said: "You don't need makeup! You look so pretty w/o it."
Do you like Kelly Osbourne's short crop, or prefer her with longer hair? Tell us below!