Jourdan Dunn has questioned Lily Allen about the use of the words "ugly kids" in Lily's latest song.
Model and mum-of-one Jourdan sent a message to Lily last night after reading the lyrics to new song 'Insincerely Yours'.
The lyrics read: "I don't give a f**k about Delevingne / Or that Rita girl / About
Jourdan Dunn
/ I don't wanna know about your perfect life / Your perfect wife and it makes me sick / I don't give a f**k about your Instagram / About your lovely house or your ugly kids."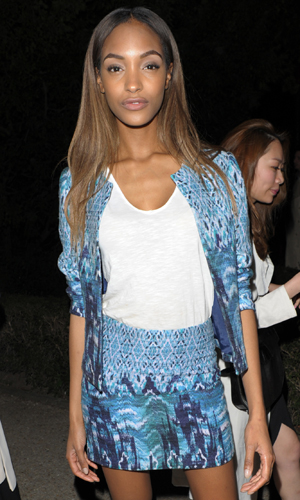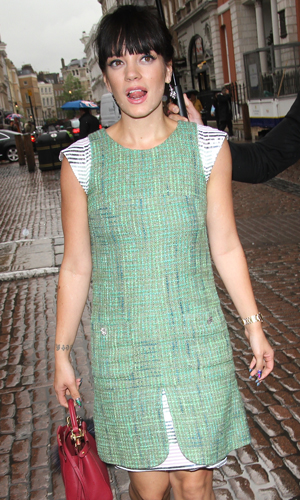 Out of the three names mentioned – Cara Delevingne, Rita Ora and Jourdan Dunn – it is only Jourdan who has a child, son Riley, born in 2009.
Jourdan tweeted: "Erm, Lily Allen, who's "ugly kids" was you talking about in this song??|"
Lily is said to have responded, "@missjourdandunn it's a reference to something another artist said about my children on twitter. also, only mentioned you cause your name rhymes with 'one'. Sorry."
That tweet has since been deleted.
Jourdan replied: "Ohhh because my name rhymes with 'One'!!!!! Look at you, you lil lyrical genius!!"
Lily responded: "Thanks."
The singer then tweeted to all her followers: "I'm sick of explaining my lyrics to people, they're pop songs, no more, no less. If you don't get it or like it, look the other way. Simples."
Jourdan, meanwhile, told her Twitter followers she wasn't looking for 'Twitter beef', saying: "I'm just asking a simple question. I'm just curious that's all."
'Insincerely Yours' is a track taken from Lily's new album
Sheezus
,
Got an iPad or iPhone? Reveal Mag is specially designed to fit!