Former Made In Chelsea star Caggie Dunlop has ditched the designer threads and got muddy at boot camp!
Caggie, who starred in series' one to three of
MIC
, has got down and dirty after deciding she wanted to lose weight and tone up.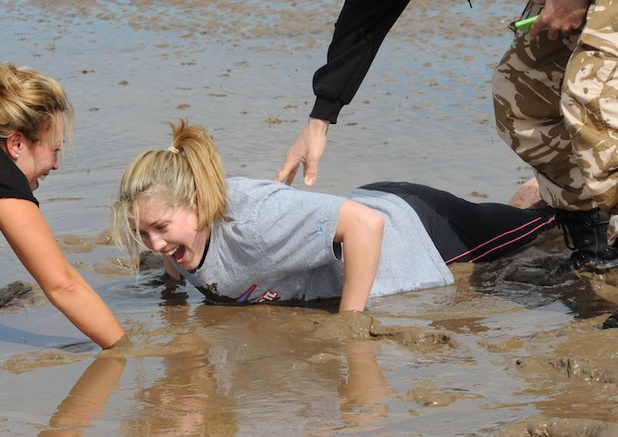 In these new snaps, Caggie can be seen taking part in a mud wrestling contest while on the beach in Norfolk with
No 1 Boot Camp
.
The reality star-turned-fashionista was also pictured while hopping out of a freezing cold ice bath. Rather you than us, Cag!
Having spent four days at the boot camp - doing hiking, yoga and early-morning cardio - Caggie insists her bottom is firmer than when she arrived.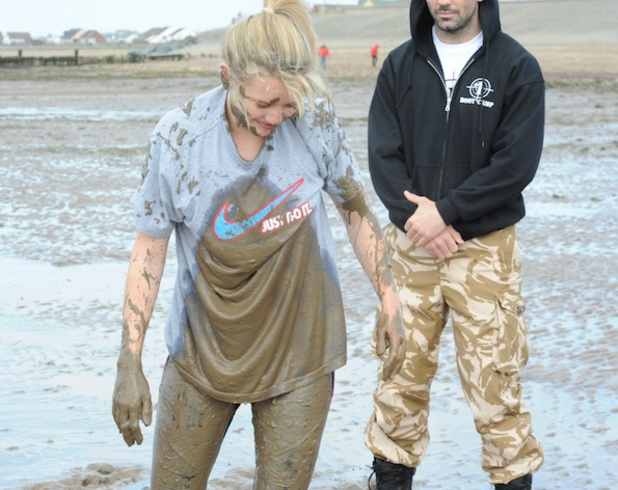 "If you slap it, there's barely a wobble now! My bum is the tightest it's ever been," she says.
Caggie's waist is now a teeny 27 inches but she admits that being at boot camp was seriously tough, as she was served much smaller portions of food than she is used to.
The singer adds: "I could easily have eaten three times the amount we were served. But it's about waiting a while to see whether you're full.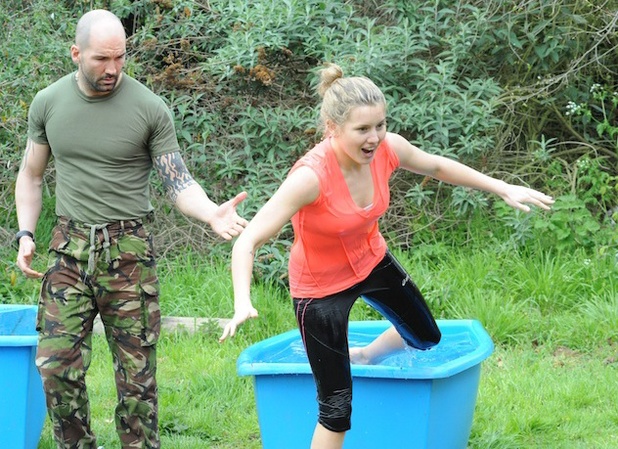 "I normally eat pretty healthily anyway, but I would usually have more carbs at home. Breakfast was porridge, with raisins and cinnamon. Normally at home I would add honey.
"Lunch was salad and chicken, maybe soup. And dinner was something like roast beef, sweet potato and vegetables. The food was actually great.
"I will certainly be keeping an eye on my portion sizes from now on!"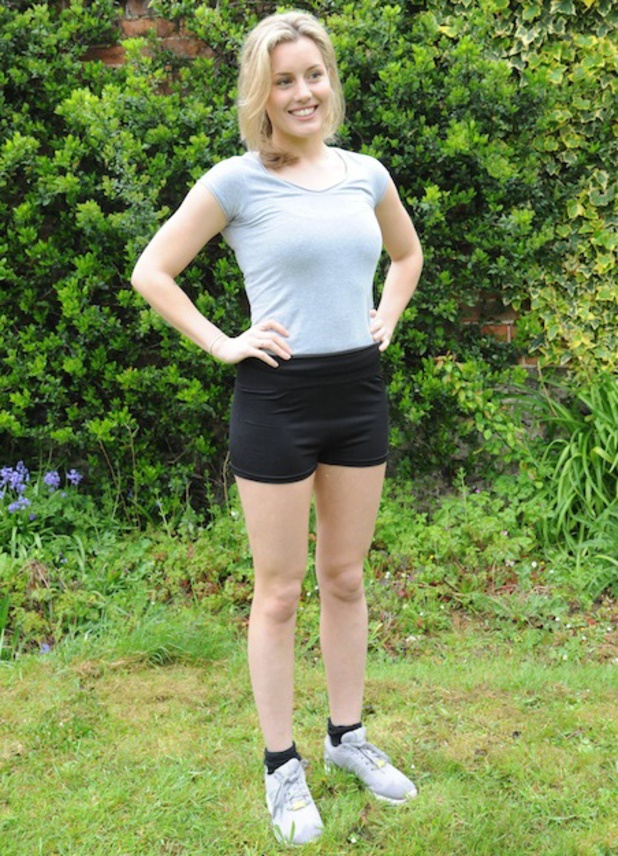 Now back at home, Caggie is still allowing herself the odd treat but has decided to stick to a 5:2 eating plan.
She explains: "I'm going to stick to a 5:2 plan - be strict for five days then do and eat what the hell I feel like the other two. I'm looking forward to having lunch with my mum – pizza or pasta!"
Since quitting
MIC
,
Caggie has launched her own clothing collection
and is soon flying to Los Angeles after lining up some acting auditions.