Two out of three of the Jonas Brothers will be back on the road for a new tour... but they won't be playing music.
Kevin and
Joe Jonas
will open up about their personal lives in a new stage show called,
Off the Record with Kevin & Joe Jonas
.
The two Jonas Brothers, minus third band member Nick, will embark on a tour in June to meet fans across the US through live Q&A sessions.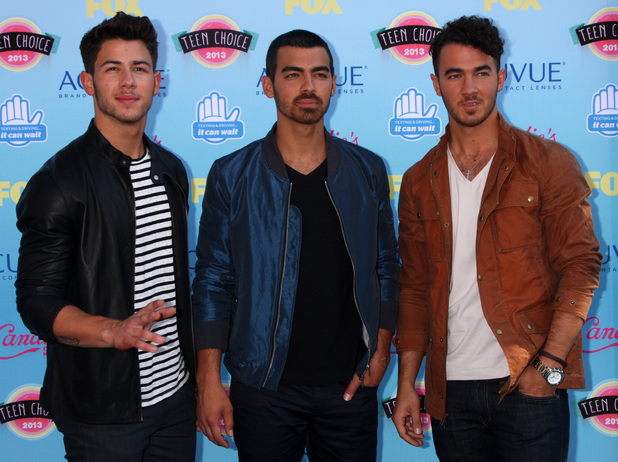 Fans will get a rare up-close and personal look, and also get to see behind-the-scenes photos and videos from their career.
Speaking to Entertainment Tonight, Joe said: "We're going to be talking about our old stories from when we toured together, show pictures, a lot of laughs, and get the fans involved. I want everyone to come out and hangout."
The
Jonas Brothers announced their shock split after eight years together in October last year
. The US pop rock band, who formed in 2005, explained that it was a "unanimous decision" to split.
During an interview on
Good Morning America
last year, youngest brother Nick said: "In a nutshell, I said I felt we'd had some complications in the group for a while without addressing them and the train will fall off the tracks without addressing some of the concerns and limitations we may feel as a group."
However, the brothers didn't rule out a reunion in the near future. "I think it's impossible to say forever about anything, but I feel we're playing it one step at a time right now," said Nick. "We're rebuilding as brothers first."
£2.49/month – that's all is costs for 4 issues of the REVEAL early edition. Gossip too good to wait for! Subscribe today!
Watch the Jonas Brothers' music video for 'SOS' below: