Lucky Fearne Cotton is following McBusted around on their tour for a special two-part ITV2 show.
The radio DJ is being given "unprecedented access" to the supergroup as they complete their UK tour.
It also just so happens that Fearne is good mates with the band members - Matt Willis, James Bourne, Tom Fletcher, Harry Judd, Dougie Poynter and Danny Jones.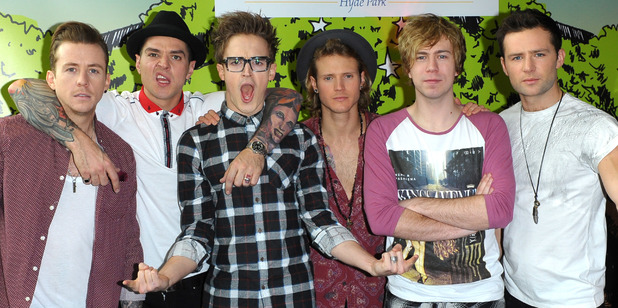 Fearne said: "I'm a fan of both bands and have been genuinely intrigued by this super group since it was first announced. They all have a fascinating story to tell and I'm thrilled McBusted allow me this access to tell their story."
Mum-of-one Fearne will follow the boys around, as well as spend time with each member and their families.
She's also invited by the lads to take part in "Tattoo Roulette" - where the loser of the game is forced to add to their tattoo collection.
Fearne and McBusted
airs on May 21 and 22 on ITV2.
Watch McBusted perform together for the first time on Children In Need last year: