While most celebs having been sharing make-up free selfies in the morning, Liz Hurley did the opposite!
The actress and socialite shared a photo of herself earlier today (April 29), after falling asleep in her make-up.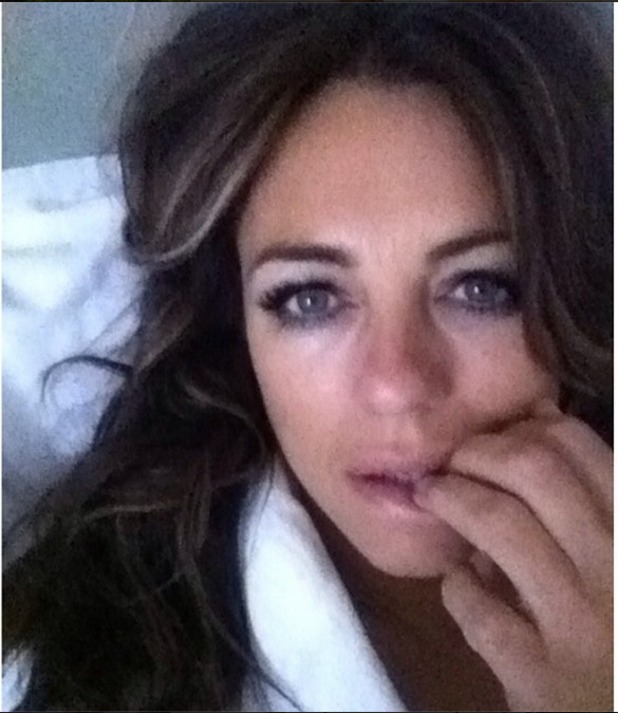 In the pic, Liz, 48, can be seen wearing heavy eye make-up from the night before.
Liz had been at gala for the Estee Lauder Breast Cancer Awareness campaign the night before, and she'd earlier spent the day getting her hair and make-up done.
The star is the face of Estee Lauder and has been working hard to raise awareness for The Breast Cancer Research Foundation, for which the gala managed to raise $5million.
Alongside the photo, she wrote: "$5m for @bcrfcure last night. Yes, I slept in my make up..."
Let's be honest - who hasn't fallen asleep in their make-up?!