Caroline Flack has opened up about boyfriend Jack Street and body insecurities in the June issue of Cosmopolitan.
The
Xtra Factor
presenter looks gorgeous and glowing as the cover star of the iconic magazine – and perhaps it's no wonder as her love life seems to be going from strength to strength these days!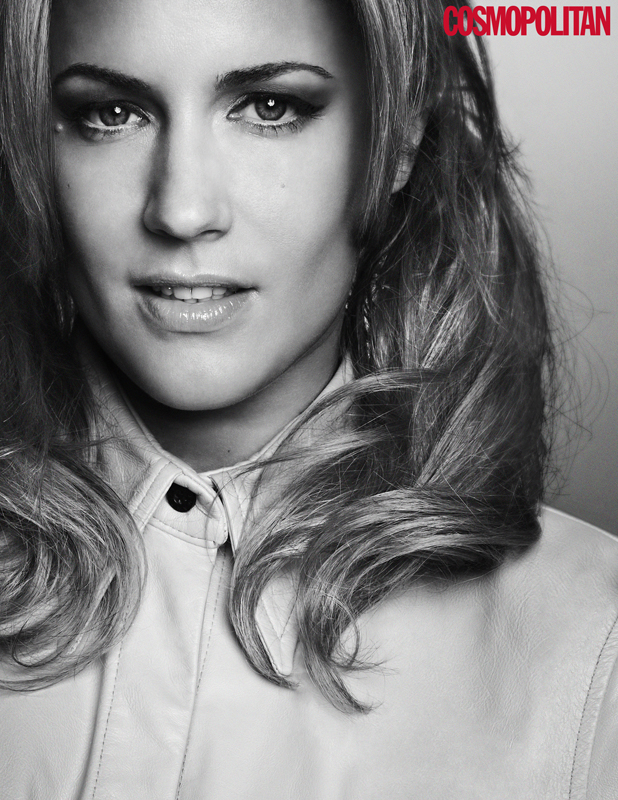 Caroline told the magazine: "Jack has moved into my house. It's so important to have a private life. You need to have something to go home to that's separate."
But just because they're living together doesn't mean Caroline is letting the romance slip away. "I always say to Jack, 'We're lovers, not best friends'," she explained.
"You have to make an effort; go on dates. Fancying each other is so important in a relationship. We don't talk about intimate problems or periods. You've got to keep the mystery."
Despite being very happy in her private life, the bubbly TV presenter, 34, has admitted she can become frustrated when she's criticised by people who don't know her.
"I don't like to say it, because you don't want people to think that you care, but of course you do. It'd take a person made of steel to not let it get to you. A lot of the time people think I have a high opinion of myself when I really don't. I think, 'You are so wrong about how I feel about myself.' That can be very upsetting.You can't judge others. You never know what's going on in their mind or body."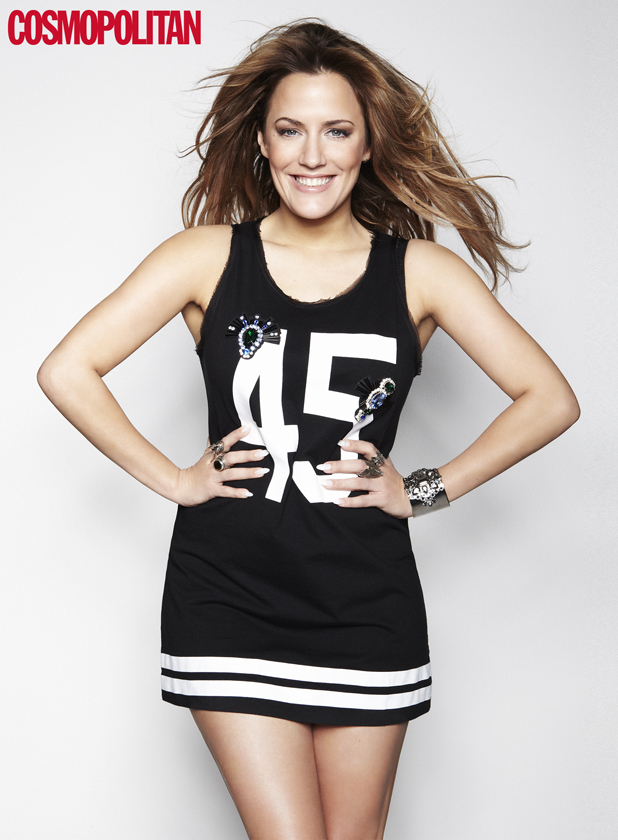 An example of criticism that upsets Caroline is anything to do with her body image or appearance – particularly when it's so amplified by being in the public eye and having a Twitter account.
"I used to be really comfortable with my body, until I started hearing from people I didn't even know who have no relevance to me saying, 'You're ugly, you're fat, you're old.' And I thought, 'Hold on, I was doing alright until you piped up.'"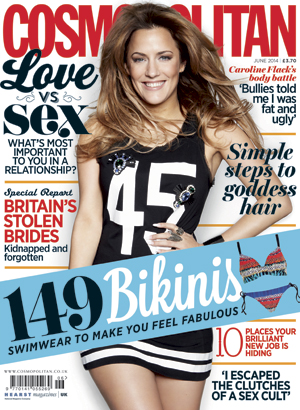 That being said, the feisty starlet won't be letting any nasty comments affect how she lives or life - or how she enjoys her favourite foods.
"I never weigh myself. I ditched the scales because you become obsessed," she said. "It takes over your mind. Sometimes you have to just think 'screw it!' I'd hate to not enjoy food. Sometimes food is better than sex… sometimes."
Ssh! Don't let Jack hear that!
Caroline was speaking to Cosompolitan in support of its partnership with Beat, the UK's leading eating disorders charity. The full interview appears in the June 2014 issue of Cosmopolitan, on sale 1st May. Also available in digital edition on Apple Newsstand.For further exclusive content, please go to www.cosmopolitan.co.uk/caroline
Got an iPad or iPhone? Reveal Mag is specially designed to fit!