Myleene Klass has teamed up with one half of Basement Jaxx for her new album - and she's given fans a sneak peek of her music!
Myleene, 36, filmed a short Instagram clip while recording with Felix Jaxx and it shows the dance legend conducting as she plays the harp.
Viewers can only hear Myleene's part, as Felix is listening to the accompaniment through headphones, and it's left our minds racing as to what the finished track will sound like.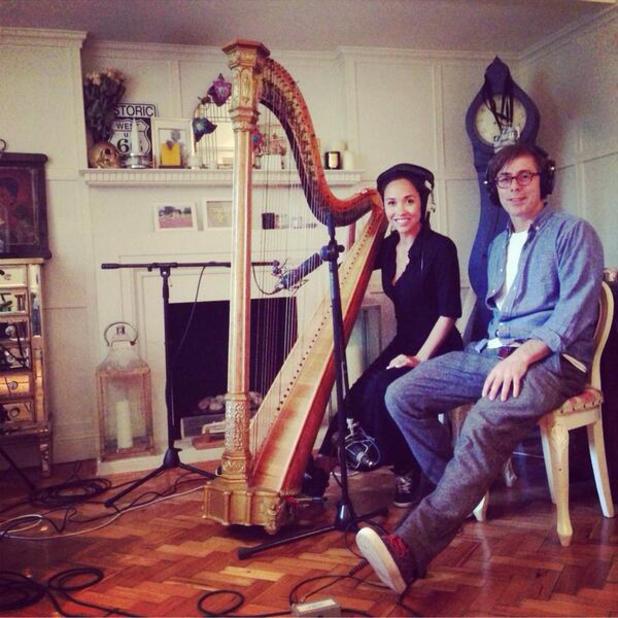 Will it be a purely classical tune, or will there be some pumping bass in the background? Oh Myleene, you're such a tease!
Alongside the short video, Myleene told her followers: "Shhhhhhhh! #sneakypeak Classical meets dance. @felixjaxxx #basementjaxx."
Myleene and Felix also posed for a photograph together and the mum-of-two commented: "Recording with @felixjaxxx #basementjaxx #awesome."
Although Myleene found fame on
Popstars
after landing a part in Hear'Say, her first love has always been classical music.
In 2003, the star - who is a keen pianist - released her debut solo album
Moving On
, which featured reworked classics from the likes of Beethoven.
It peaked at No 2 in the Official Classical Chart and Myleene received a Classical BRIT nomination for the album.
Watch Myleene's sneak peek video here: