Teen Mom star Tyler Baltierra has hit back at critics after he and fiancée Catelynn Lowell revealed that they are trying for another baby.
US stars
Tyler and Catelynn told last week how they have ditched the birth control as they feel ready to have another child
together ahead of their wedding this summer.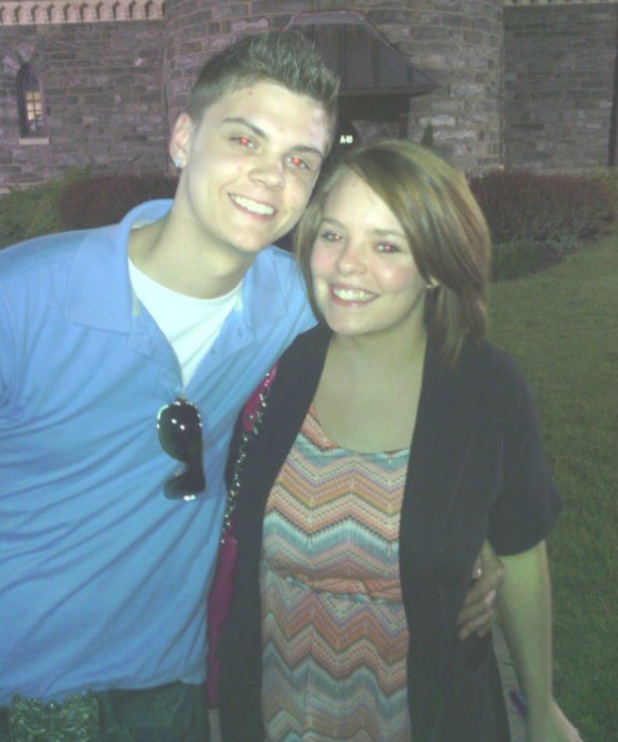 In 2009, the couple made the tough decision to give their baby daughter Carly up for adoption after feeling they were not mature or financially stable enough to give her the life she deserved.
But although their big day is imminent and despite having jobs and owning their own house, Tyler and Catelynn have been criticsed online for their decision to try for another child out of wedlock.
Taking to Twitter last night (27 April), Tyler blasted: "I really would like to know how marriage makes good kids? Last I checked, that was the parents' job #YoupeopleAreWhack #Whocares."
The 22-year-old then added: "And BTW if you didn't already know, me and Cate already had a baby & were still not married! NOW you guys decide to comment on it #ALil2Late."
Revealing their plans for a baby last week, Catelynn told America's
In Touch
magazine: "I would've felt guilty if I'd got pregnant again when Carly was one or two. But we've both been yearning for this.
"Tyler and I own our own home, have two cars and actually have money to support a kid."
Tyler and Catelynn, who starred in MTV's
16 & Pregnant
before the cameras followed their journey in spin-off show
Teen Mom
, see their daughter and her adoptive parents twice a year.