Coronation Street's Kym Marsh has been pictured kissing Stephanie Waring's ex boyfriend Dan Hooper on a night out.
Actor and personal trainer Dan shared the picture on Twitter in the early hours of today after
Hollyoaks
actress Stephanie, who he was in a relationship with for five years, spoke out to a newspaper yesterday (27 April).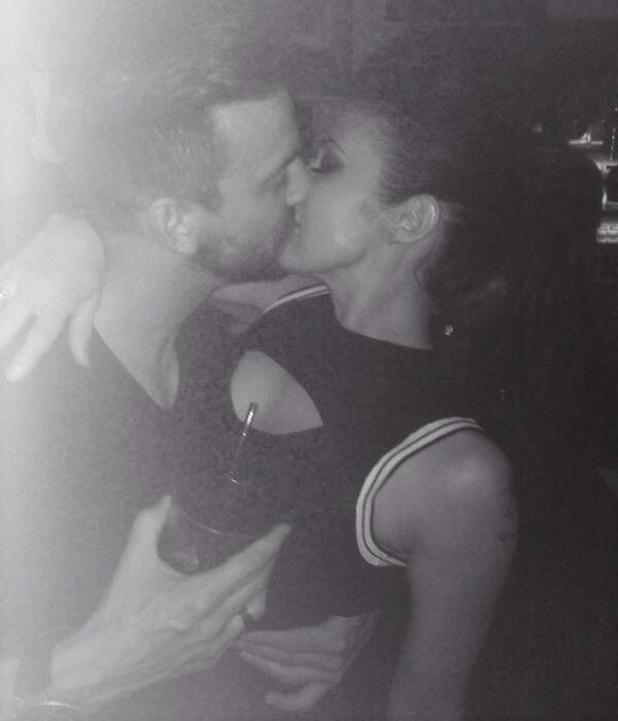 Stephanie, who has a three-year-old daughter called Lexi-Grace with Dan, told
Sun On Sunday
that the thought of her friend Kym seeing her ex-partner three months after their split is "killing" her.
She said: "I considered her a friend who I've known for years. There is an unwritten rule that if you are friends with somebody you don't go near their ex partners."
Following her comments to the tabloid, Kym's rep released a statement, denying that she and Dan are in a relationship.
He said: "Kym is very upset that Stephanie feels the way she does and is disappointed she has chosen to sell her story to a newspaper rather than speak to her directly.
"Kym and Dan are not in a relationship but have both been single for some time and are entitled to socialise with whomever they wish. Kym has more dignity than to respond further."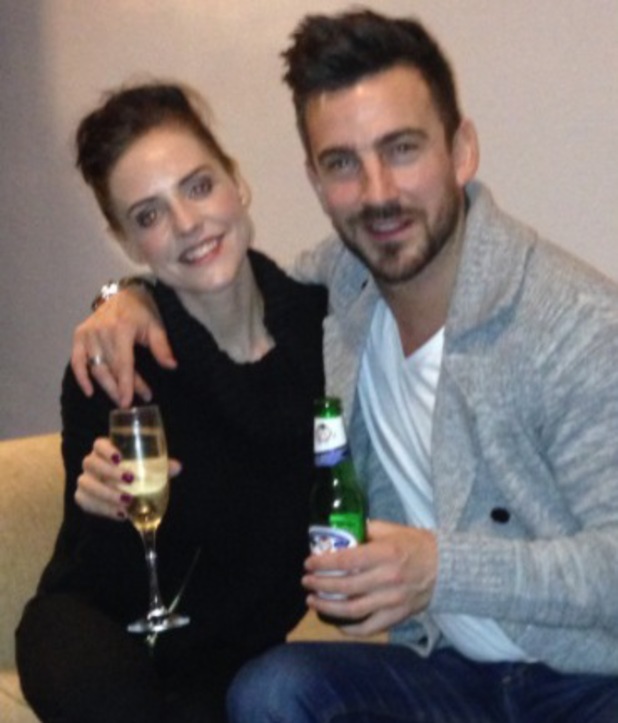 Dan has now tweeted a black and white photograph of himself kissing Kym, saying: "@msm4rsh and hoopsy great night. #nobullsh*t x."
He added: "My Angel baby girl Lexi, my family and friends are all I care about and anything else is zzzzzzz!! X."
A source has since told
Reveal
: "Kym and Dan have been on a couple of dates - that's it. They are by no means in a relationship with each other.
"Dan tweeting the picture was his way of showing that both he and Kym are single and that he can do what he wants with who he wants without needing permission from an ex-partner.
"Stephanie and Dan split up three months ago, it's not like they broke up last week."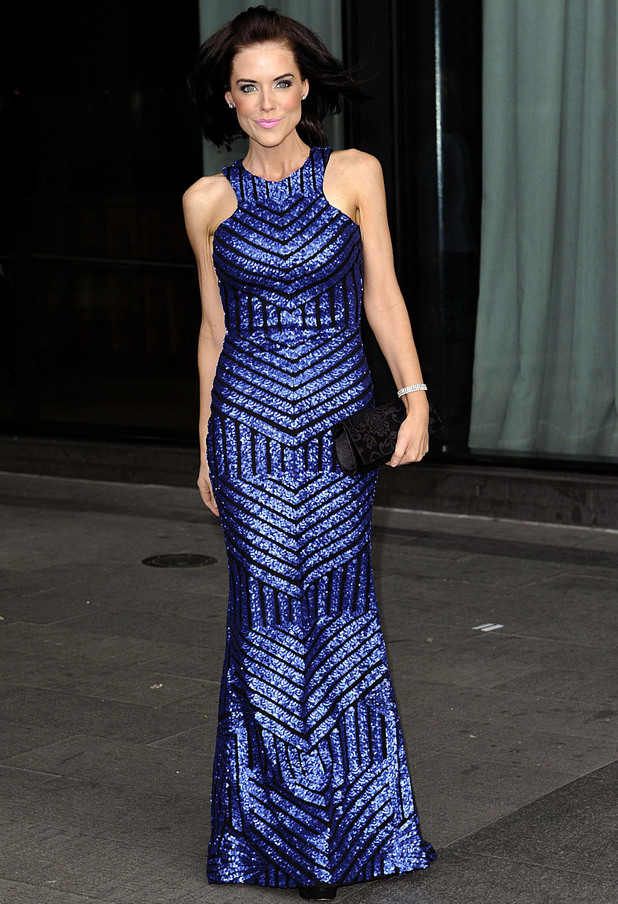 Former Hear'Say singer
Kym and her ex-husband Jamie Lomas ended their marriage
last year and were granted a divorce in January.
Meanwhile, last night Stephanie brushed off her emotions to attend a glitzy charity party in Manchester. The star wore a floor-length metallic blue gown to the Once Upon A Smile Ball at the city's Hilton Hotel.