Jersey Shore star Snooki has joked she sometimes wonders if she's really pregnant as she's been feeling so good since discovering her baby joy.
The reality star is currently expecting her second child with fiancé Jionni LaValle and so far it's been plain-sailing...
In a
new blog post
, the 26-year-old said: "I feel so good that sometimes I question whether I'm really pregnant. I'm loving working out this time around!!!"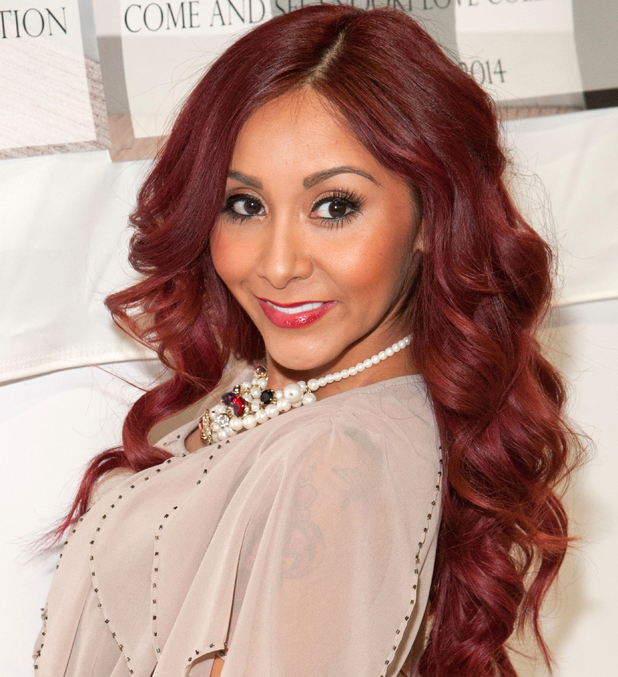 Snooki
is known to be a bit of a fitness fanatic so it's no surprise she's still working out to stay healthy during her pregnancy, although it seems one of her favourite activities might soon be off limits...
"The only thing that sucks is running isn't as fun anymore," she admitted. "My boobs are so sore and literally slap me in the face, and I have to stop running just to go pee every 10 minutes. Messes up my cardio mojo!"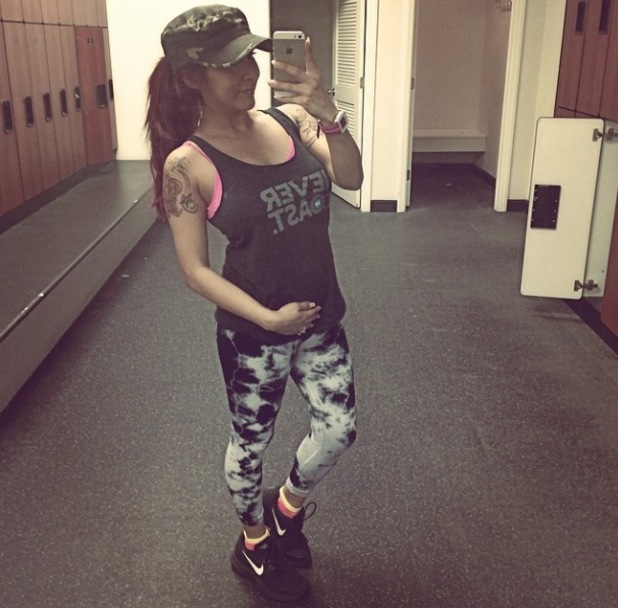 Snooki told fans she can't wait until she and Jionni find out the sex of their second child. They are already parents to adorable son Lorenzo, born in August 2012.
"Can't wait to find out what we are having!" she wrote. "Help us with names! We honestly have no ideas for any names, and I'm looking for something original like Lorenzo. Something Italian, and beautiful."
A thrilled
Snooki announced her second pregnancy
in April and
later admitted she'd "freaked" out a little bit at first
as 2014 was already shaping up to be an incredibly busy year.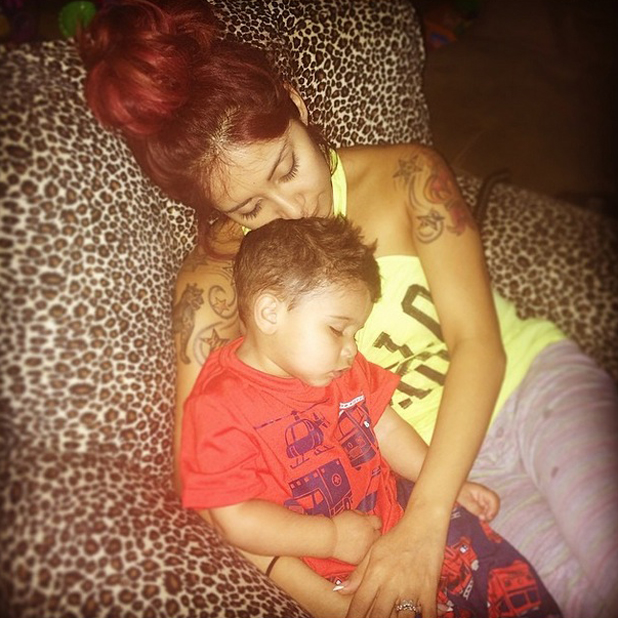 "There is so much going on this year with planning my wedding, moving into my dream house, Lorenzo's second birthday and, on top of that, having my second baby," she said. "Talk about a busy schedule! It's not gonna be an easy ride but we are ready for it! Bring it on, busiest year of my life!"
Snooki and Jionni met in August 2010 and announced their engagement in March 2012, a few months before Lorenzo's birth. They will tie the knot later this year.
Celebrities who announced pregnancies in 2014 in pictures:
Copyright: WENN Lexie Appleby/Future Image/Bridow/Instagram