The Vampire Diaries star Ian Somerhalder looked deep in thought yesterday during a break in filming for US TV show Extra.
The gorgeous actor looked like he was in a (happy) world of his own on Wednesday (23 April) as he sat on set at the
Extra
taping at Universal Studios in California.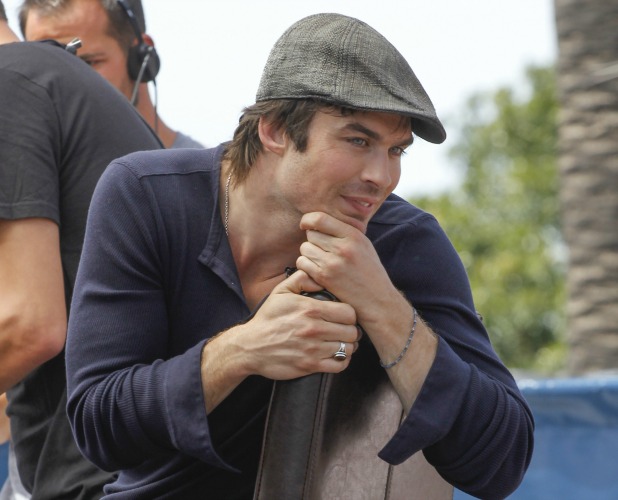 Ian has been on the promotional trail for
Vampire Diaries
lately, but has also been making sure to spread the word about his environmental projects, one of which is raising awareness of climate change.
The 35-year-old has lent his support to documentary series
Years of Living Dangerously
, which follows various celebrities as they travel the world to explore the effects of global warming.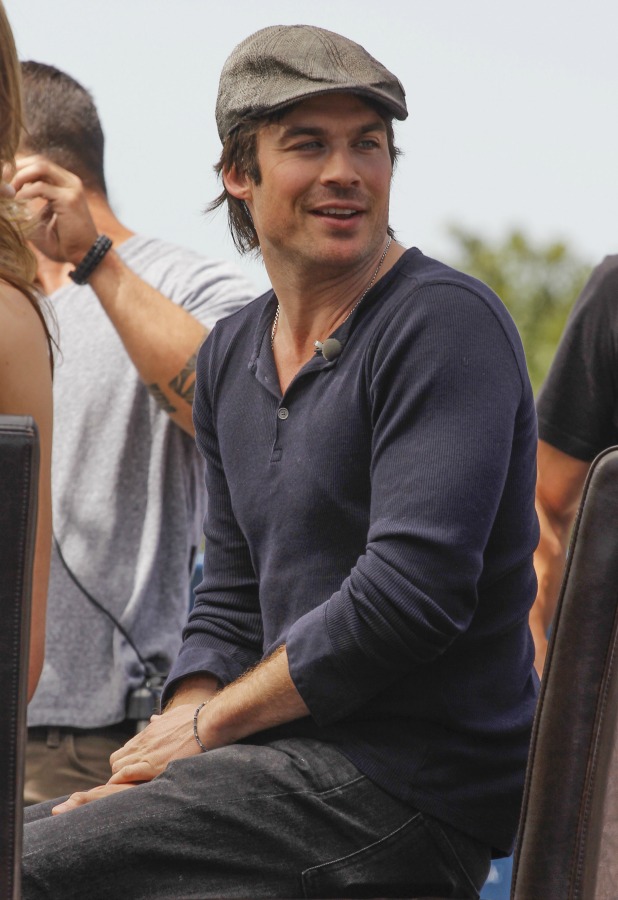 During a chat on
The Tavis Smiley Show
this week, Ian was asked how to make climate change a "cool and sexy" subject that young people, such as his social media followers and
Vampire Diaries
fans, might take an interest in.
"Well one cool thing about it is that the most underdeveloped, underutilised, under appreciated, undervalued group of people in the world are our youth," he replied. "They make up half the population and they're going to be running the world so why wouldn't we give them the tools ultimately to be able to do that?"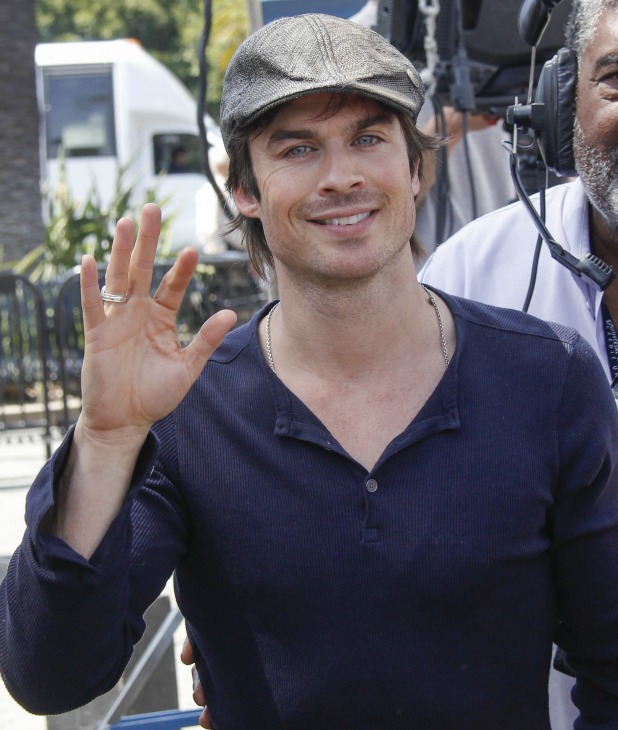 Talking about his celebrity influence, he added: "By virtue of the fact most of them are very young, if it takes something like a vampire soap opera, which has been such a great five years of story-telling that really resonated with this audience and built this audience...
"My whole thing is I don't know how to do very much in the world, but leveraging entertainment value and using social media to create quantifiable global change, that I know how to do.
He concluded: "What's so exciting about that is a 15 or 16 year old person is watching
Years of Living Dangerously
and they become empowered by this information... If it takes me being a face of this one episode or component of the show to get young people watching then so be it."
Other stars taking part in the series include Jessica Alba, Matt Damon, Harrison Ford and America Ferrera.