Taylor Swift and Modern Family star Sarah Hyland poked fun at their outfits this week while hanging out together in New York.
Taylor, Queen of the Celebrity Best Friend, and actress pal Sarah were snapped wearing two very different outfits on Wednesday (23 April) while enjoying dinner together at Koi Restaurant before watching the Off-Broadway play
Under My Skin
.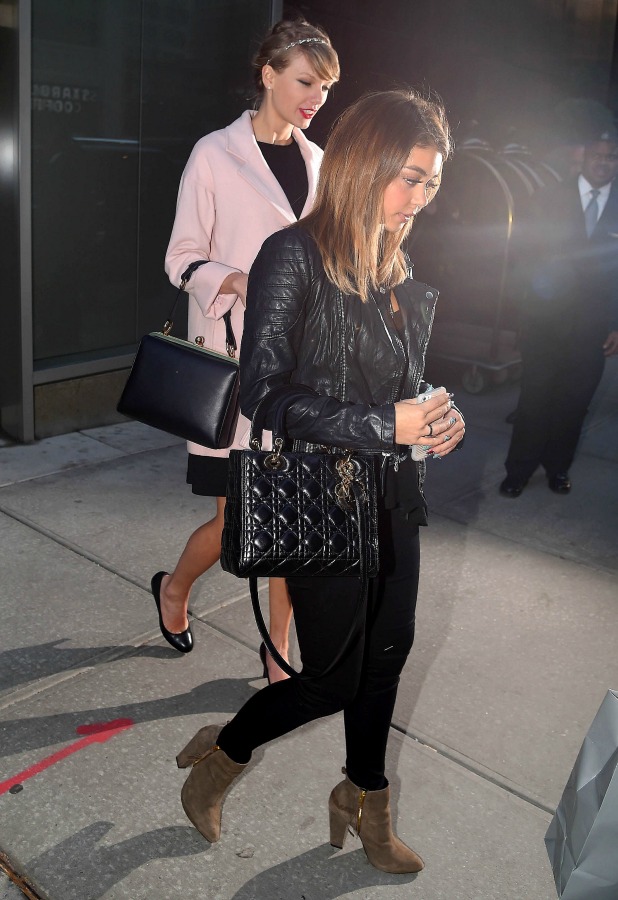 While both ladies certainly looked fab, they couldn't resist having a little fun when it came to comparing their style.
Taylor, 23, posted a photo to Instagram showing the girls posing together, alongside the caption: "We decided we were dressed like a strait-laced mum and her rebellious teen daughter. #YouDontUnderstandMeMom!!! #StormsOut #ComeBackHere,YoungLady."
Ha!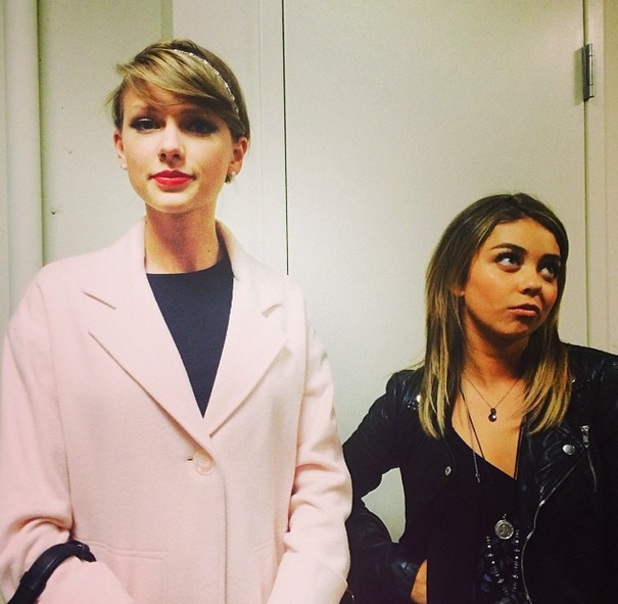 Well, playing the rebellious teen daughter wouldn't really be a stretch for Sarah, given her role as Haley Dunphy on
Modern Family
!
Another photo showing Taylor ticking off a disgruntled looking Sarah was captioned: "When your mum gives you "the finger"... #donttellmewhattodo."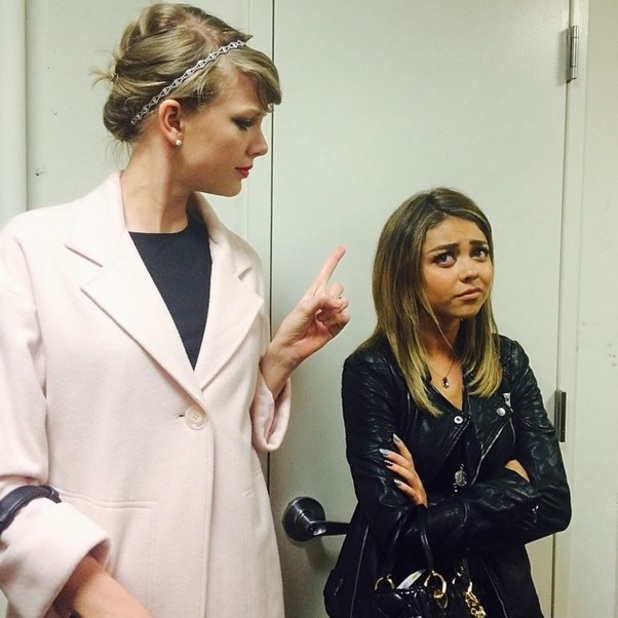 Taylor and Sarah have been friends for a while and even rang in the New Year together this year.
Sarah gushed about Taylor in a chat with People magazine earlier this year, saying: "She just seems like a really true friend, and it's just really great to meet people in this industry [like her]."
"A lot of people I've met have a preconceived idea [about her], at least from tabloids, but she's one of the most amazing people I've ever met.
Taylor Swift's celebrity friends in pictures:
Copyright: WENN David Lucas