Jodie Foster has married her girlfriend Alexandra Hedison.
A rep for Jodie has confirmed the nuptials took place over the Easter weekend but no further details have been released, which isn't that surprising given how private Jodie is about her personal life.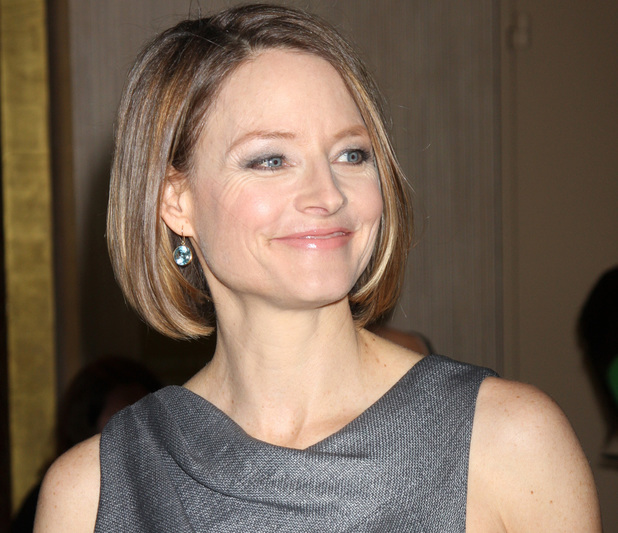 It's believed that the couple began dating in October last year but they've kept their relationship away from the spotlight.
Alexandra, who previously dated Ellen DeGeneres, is a photographer and actress.
Jodie was previously in a relationship with producer Cydney Bernard until they split after 20 years together in 2008. They are parents to sons Charles and Kit.
Silence Of The Lambs
star Jodie spoke publicly about her sexuality for the first time at the Golden Globe Awards 2013, where she was honoured with a Lifetime Achievement Award.
"I hope you're not disappointed that there won't be a big coming-out speech tonight because I already did my coming out about a thousand years ago back in the Stone Age, in those very quaint days when a fragile young girl would open up to trusted friends and family and co-workers and then gradually, proudly to everyone who knew her, to everyone she actually met.
"But now I'm told, apparently that every celebrity is expected to honour the details of their private life with a press conference, a fragrance and a prime-time reality show.
"If you had been a public figure from the time that you were a toddler, if you'd had to fight for a life that felt real and honest and normal against all odds, then maybe you too might value privacy above all else. Privacy. Some day, in the future, people will look back and remember how beautiful it once was."
Celebrities who married in 2014 in pictures:
Copyright: WENN Twitter @realbkbrown / Instagram @norman cook / E! Instagram @kimkardashian / Rex Features