Zac Efron was mobbed by fans in London earlier today when he arrived at BBC Radio 1's studios for an appearance on Nick Grimshaw's breakfast show.
Throngs of admirers gathered outside the central London studio on Thursday (24 April) to catch a glimpse of gorgeous Mr Efron, who was looking rather lovely in all black.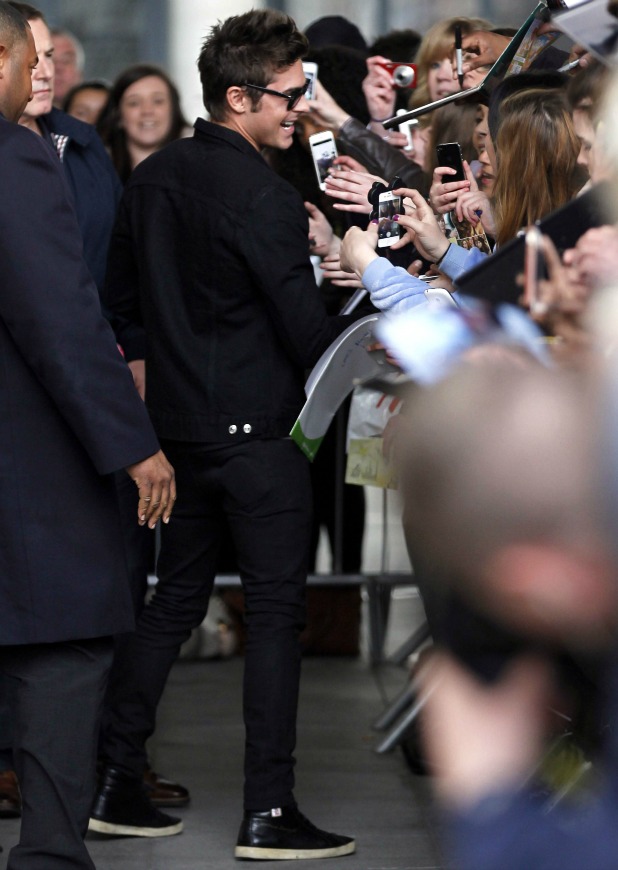 Zac was all smiles outside the building, stopping to take photos, sign autographs and chat with fans, some of whom had apparently been waiting since 3am!
During his chat with Grimmy, the star said of their long wait: "That's very sweet of everybody. I do want to say hi to my fans out here. It's good to be back."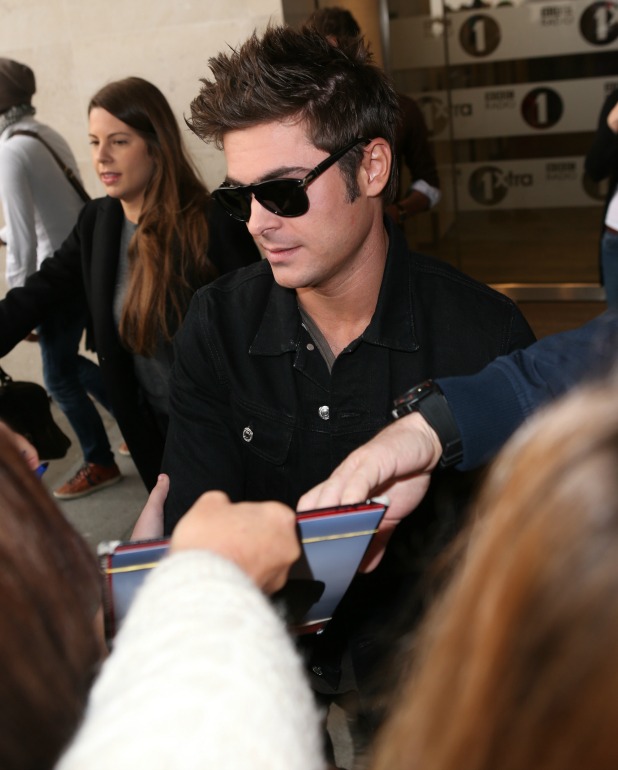 When asked by Nick how the UK fans differed from those around the world, Zac replied: "I guess, essentially, it's the same thing, but I'm starting to recognise the same people and watch them grow up and get older. When I started coming out here I was probably 19 and every time I got on a flight I was wondering if the fans would still be around.
"Luckily, on the way here, I looked out the window and saw a lot of familiar faces. The same fans. It makes me feel great every time I come here. I still feel so blessed by it all. It's rad."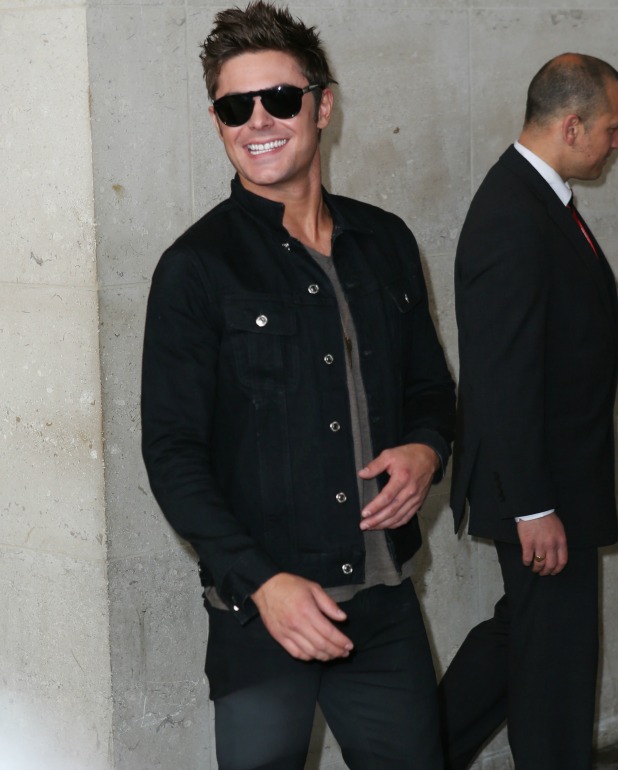 The 26-year-old is over in the UK to promote new comedy
Bad Neighbors
, in which he stars alongside Seth Rogen. The storyline sees Seth's character, his wife and newborn baby having to put up with less than ideal neighbours after a boisterous fraternity establishes its frat house next door.
Watch a trailer for Zac's new movie below: