Kevin and Danielle Jonas' baby daughter Alena Rose is as cute as a button in this new picture!
The tot is snuggled in a car seat in the snap and we're pretty certain that's a smile on her face. Too cute.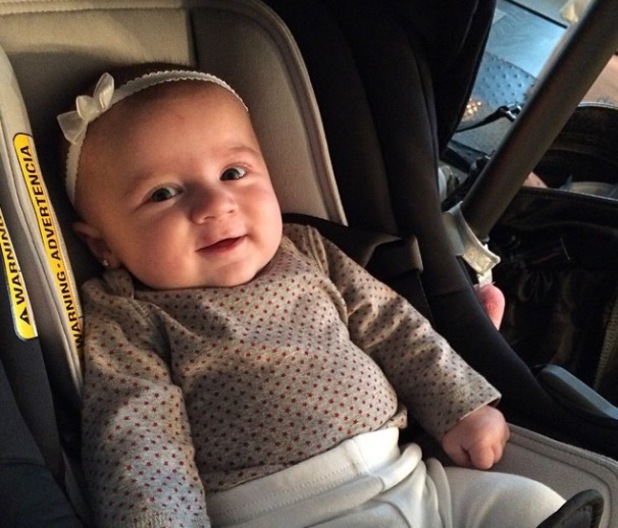 US singer
Kevin and his wife Danielle welcomed Alena Rose into the world
in XX and it's fair to say they have both taken to parenthood like ducks to water.
Yesterday (22 April), the couple attended a car seat safety lesson (hence the photo), proving just how seriously they are taking their new roles in life.
Meanwhile, Danielle has also shared a sweet video on Instagram of her little girl giggling while getting kisses on her tummy from her granddad - Danielle's father.
In the clip Danielle can be heard saying: "She's laughing!"
Posting it online, Danielle said: "[Dad's] playing with Alena like he used to with me! #poppylove #alwaysmakingsomeonelaugh."
The star's fans were quick to respond, with one saying: "Beautiful moment, thanks for sharing it with us!"
Watch Danielle's cute video of her father and Alena Rose here: