Prince George has made a new friend in Australia after being introduced to a furry bilby named in honour of him.
The young Prince, who is only eight months old, looked excited to meet the rabbit-like marsupial native to the country.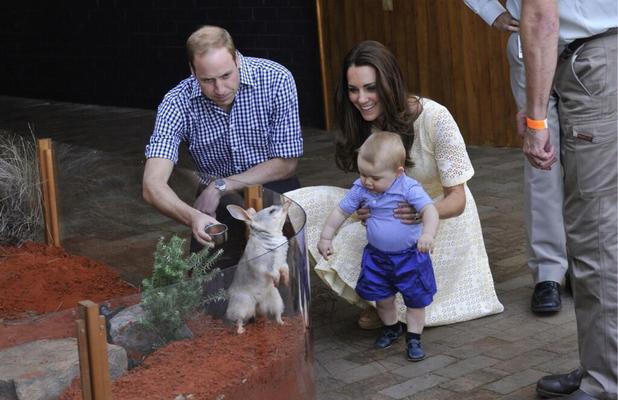 Proud parents
Kate Middleton
and Prince William, the Duke and Duchess of Cambridge, looked on as their son seems enchanted with the little creature.
The Royals were continuing their official trip with a visit to Sydney's Taronga Zoo, and the bilby enclosure which was built to celebrate Prince George's birth.
This was the second official engagement for the future King on his tour of Australia and New Zealand.
He also attended a 'playgroup' in Wellington, New Zealand, with other babies.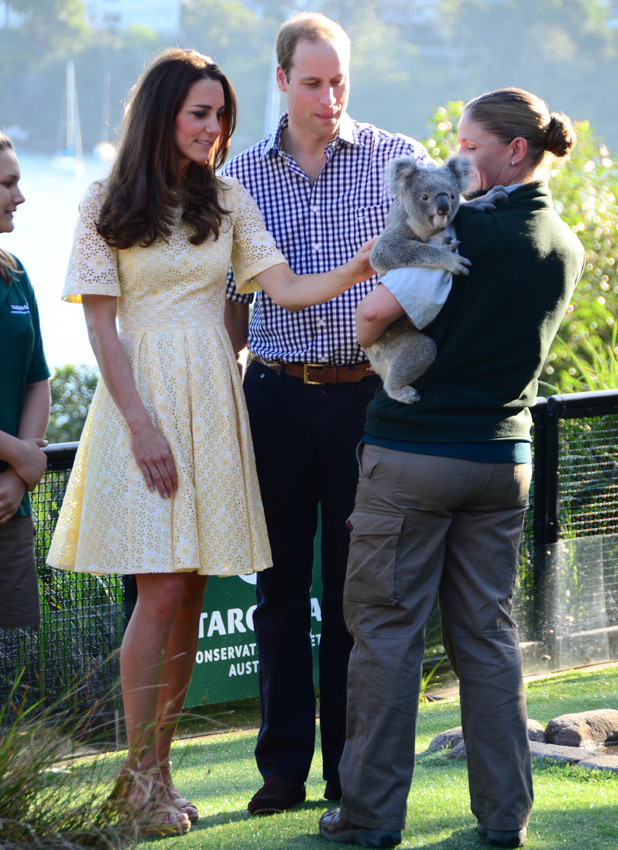 The Royal couple were also introduced to some of the zoo's other animals, including a wallaby and a rather adorable koala bear.
Earlier the same day (20 April), the Duke and Duchess of Cambridge arrived for an Easter Sunday service at St Andrew's Cathedral, Sydney.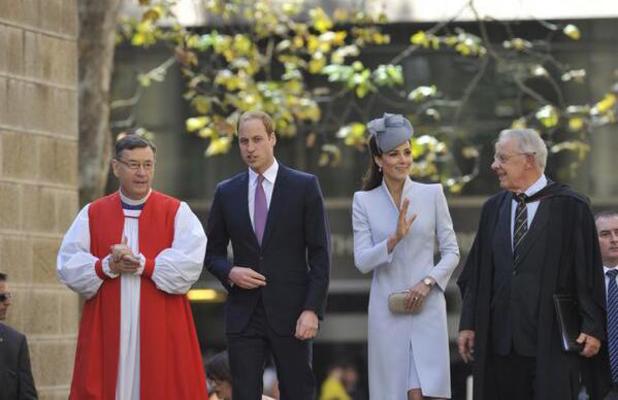 The couple were greeted by cheering crowds outside the city centre's cathedral.
Catherine looked impeccable in a dove grey Alexander McQueen coat and Jane Taylor hat for the service, while her husband wore a dapper suit.
Do you like seeing picture of Royal cutie Prince George? Tell us below!