Kourtney Kardashian has shared a cute picture of her daughter Penelope enjoying the Easter holiday.
And while on Instagram, the
Keeping Up With The Kardashians
star also took the opportunity to pay tribute to her famous mum Kris Jenner.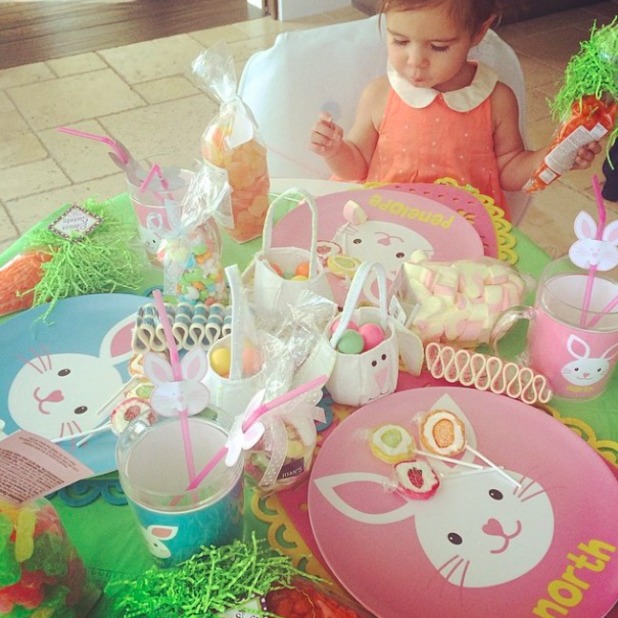 In the colourful picture, Kourtney's daughter Penelope can be seen sat a table decorated with Easter bunnies and full of sweet treats including marshmallows and Easter eggs.
While the chubby-cheeked 21-month-old can be seen in a coral dress with white Peter Pan collar, there are also plates set for her older brother Mason and younger cousin North - daughter of Kim Kardashian and Kanye West.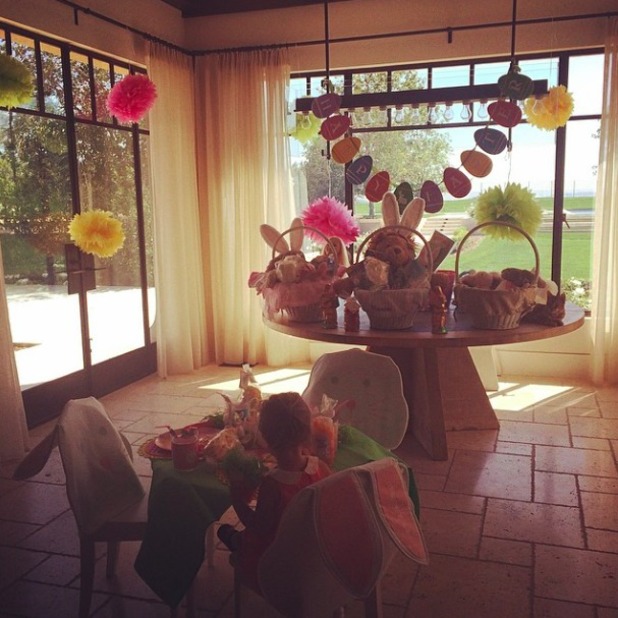 Alongside two pictures of the beautifully decorated table and room, reality TV star Kourtney sent a message to her mum Kris.
She wrote: "I have the best mommy! #easterbunny#childhoodmemories.
"I have the best mum in the world! She makes the best memories celebrating holidays for my children. Happy Easter!"
We wish our dining table looked as good as Penelope and North's! Any sweeties to spare guys?
How do you make Easter special? Tell us your stories below!