Miley Cyrus has lashed out at those people who she believes have been "scaring her family" with false rumours about her health.
The 'Wrecking Ball' singer, 21, is currently in hospital after
suffering a severe allergic reaction
earlier this week.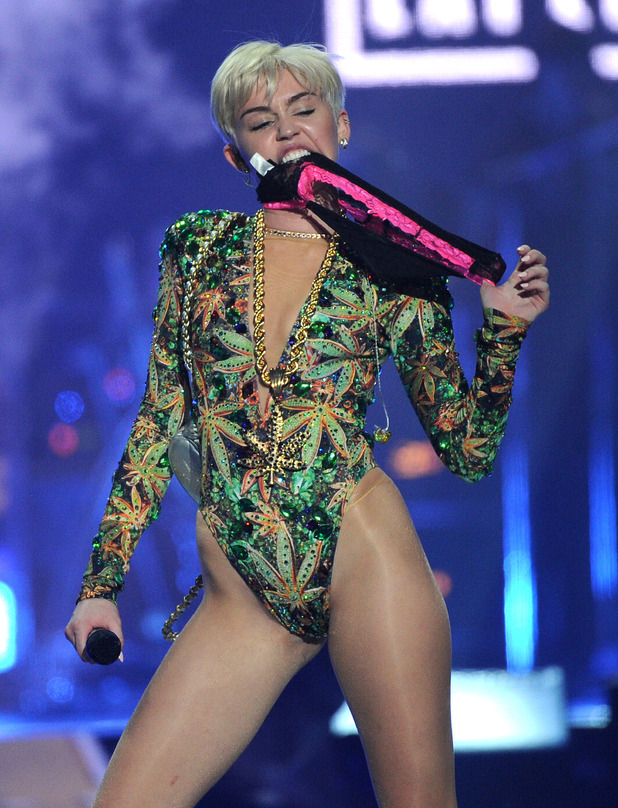 She was taken ill in Kansas City and forced to cancel tour dates, but kept her fans updated from her hospital bed.
Late last night (17 April), Miley took to Twiiter once again to silence those speculating about her condition.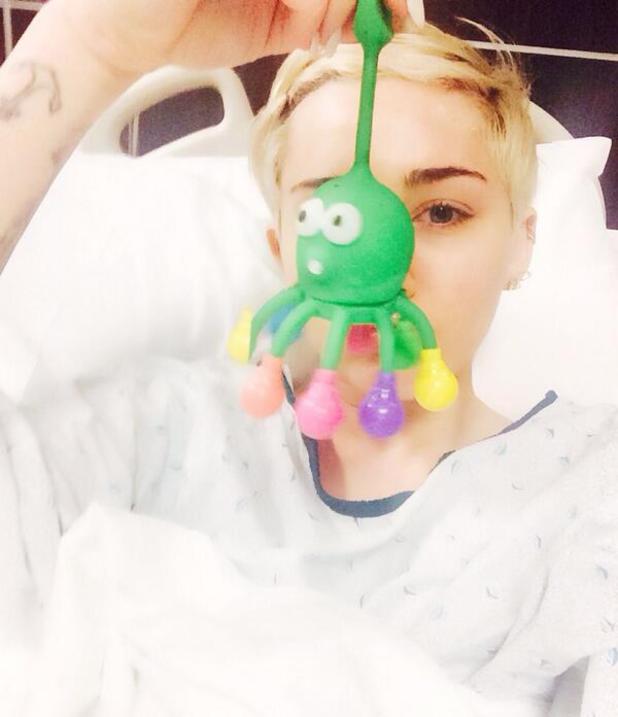 She wrote: "shut the f**k up & let me heal. stop scaring my family, friends, & fans. OFFICIAL STATEMENT.
"So many ignorant stories out there no one is reading the official statement and these dumb asses are scaring my fans. Please read official."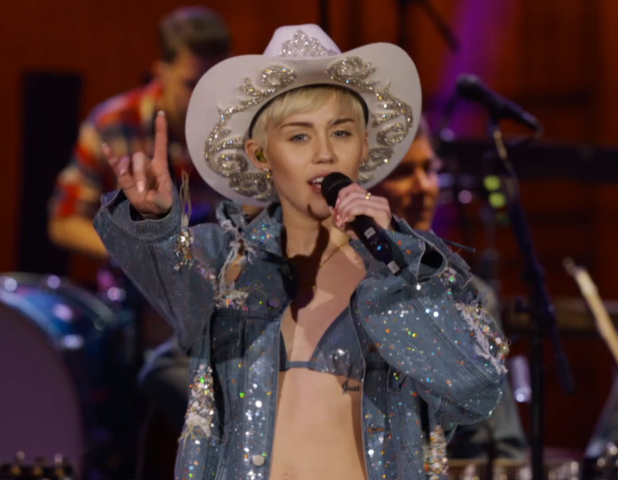 Miley, who was forced to cancel tour dates in St Louis and Kansas, also tweeted a more emotional message to her fans, saying: "can't quit crying i wanna go back on tour. im meant to be onstage performing for y'all.... not laying in a hospital bed.
"humans can b so selfish. if any1 thinks id rather b layin n a hospital bed than doing what i love on stage they're f**kin LAME. I'm miserable."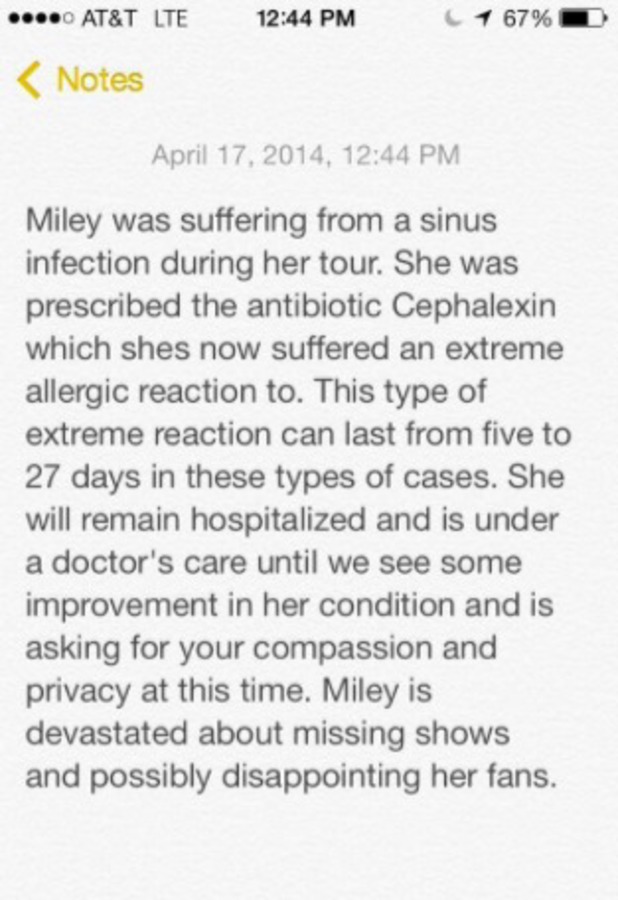 Miley suffered from a severe allergic reaction to antibiotics for a sinus infection.
So far, she's had a pretty tough month.
Miley's beloved dog Floyd died earlier this month
, leaving her feeling "physically sick and I am so emotionally and physically exhausted".
Get well soon, Miley.
What do you think of this story? Tell us your opinion in the comment box below!