Celebrity Big Brother winner Charlotte Crosby has ditched her Geordie Shore mates and gone it alone for her new reality show.
The chatty lass left Newcastle and travelled the world to get a taste of new cultures for
The Charlotte Crosby Experience
.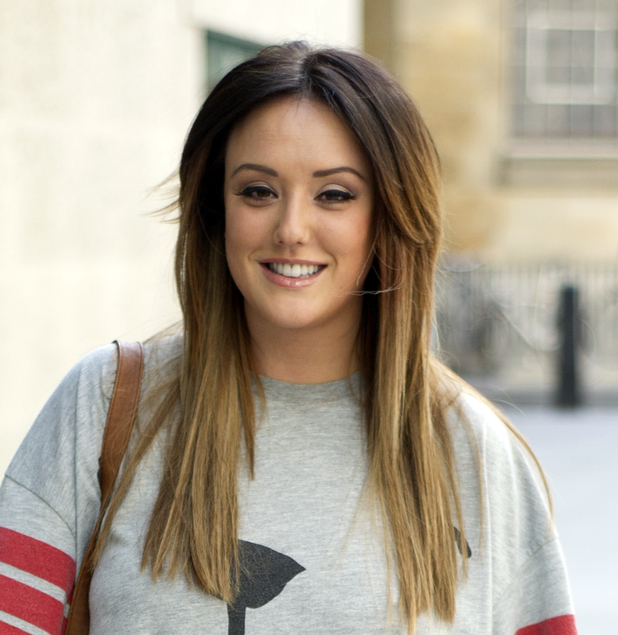 She braved minus 50 degree temperatures in Canada, attended a four-day-long Indian wedding and even went to a Japanese cuddle party.
Here, we chat to Charlotte about the show, her baby plans and why she loves boyfriend Mitch so much.
Hi Charlotte, how are you?
I'm feeling a little bit hungover today. I went out on Sunday; it's a two-day hangover. They're the worst ones!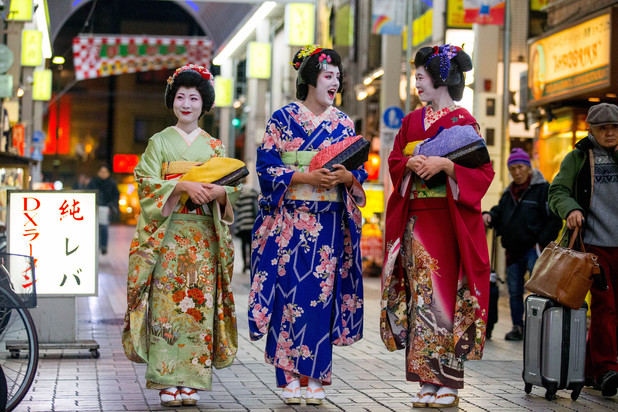 You have a new show coming out. What was it like to film?
It was amazing, but it was hard. It was a very different to doing
Geordie Shore
because, obviously, I'm with all the other cast mates on that and we bounce off each other. If you're not feeling it one day, you can always rely on the rest of them! Having my own show and it just being me was really hard to get used to at first.
Did you feel a little bit of pressure?
Yes, I felt a lot of pressure! I found my first week of filming hard and I was very stressed a lot of the time because I thought, "Am I doing well? Is this going to be good?". But I got the hang of it. Now I'm a pro!
How long were you away filming?
Altogether it was about four weeks.
So it's quite a long time away on your own without any of your mates?
I know, yes. But it was good because I got to know the crew in amazing places doing amazing things so it was really, really fun.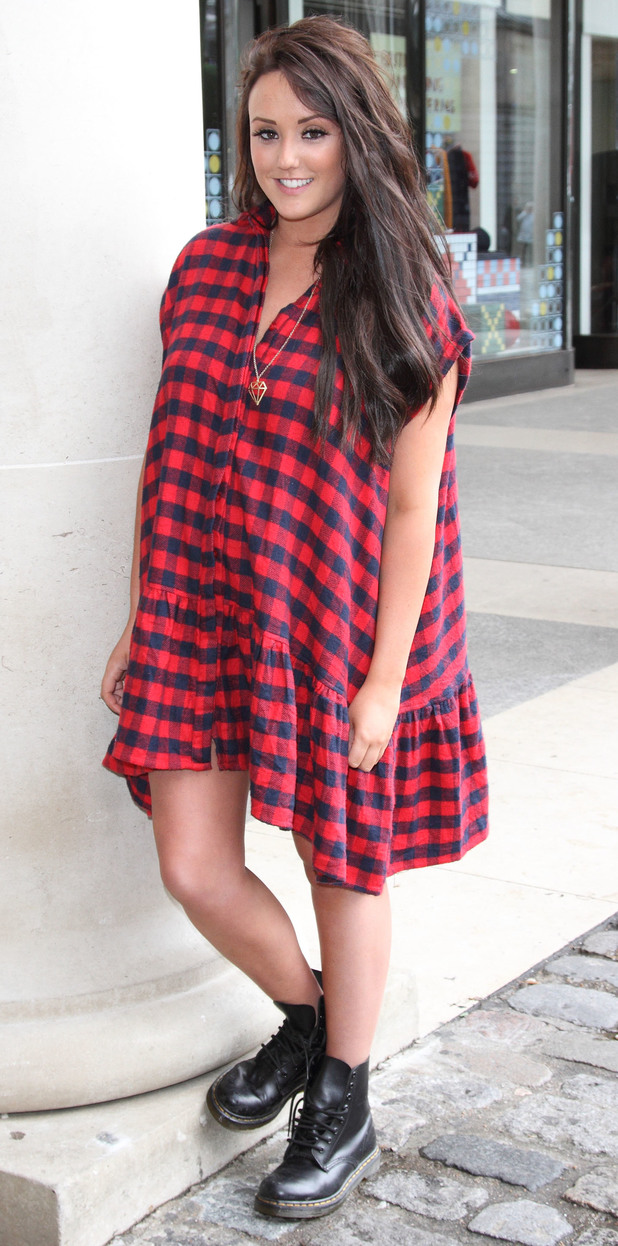 What was your favourite destination?
I've got two favourite destinations. I can't pick one but I would have to say India and the Arctic.
What was the most challenging part of it all?
The Arctic because of the temperature. It was -50, sometimes -58. I just can't explain coldness like it. I've never experienced coldness like that!
What can fans expect?
Everything's what you wouldn't expect. It's literally me living out of my comfort zone, doing things I would never, ever do in normal life. I think the whole show is going to be a big surprise for all of the fans.
What do you think they'll like about it?
I hope that it's funny, it's a good laugh and that they will be learning things while they're watching it.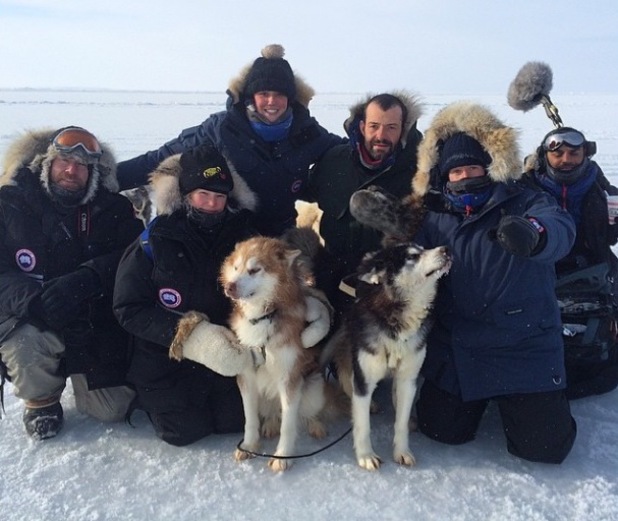 People have compared this programme to Karl Pilkington's An Idiot Abroad. Do you reckon you're the female Karl?
I hope I am. Do you realise how well that show did? If I was even anywhere close to that I would be absolutely buzzing! I hope I'm exactly like him.
How are things going with your boyfriend Mitch Jenkins?
Great, we're going fine. It's obviously hard, we're apart from each other a lot, but I've got a lot of time off coming up soon so I'll spend it with him.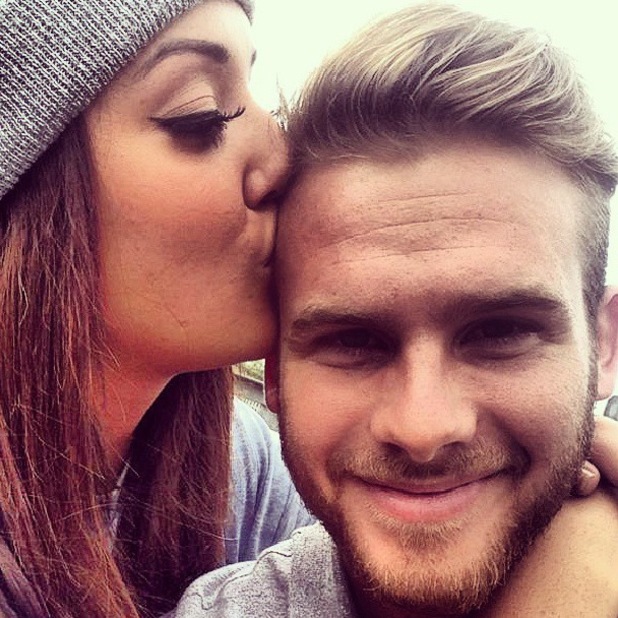 You tweeted about missing him while you were away filming the show. How did you keep the romance going while you were out there?
It's was really hard because of the time difference and because of how hectic the days were. I would be lucky to even squeeze a five-minute phone call in with him.
Did you ever do sexy Skype or frisky FaceTime, anything like that?
Nah, not while I was away. Not while I was filming!
It was your one-year anniversary recently, what did you do to celebrate?
We didn't do anything! I don't even think he knows it happened. I was so tired and he was getting ready to go on holiday, it wasn't even mentioned. I still haven't even mentioned it to him now!
What is it you love about him?
Everything. He's funny and sarcastic, he's gorgeous. He's very complimentary. He's a proper gentleman. We're exactly the same, I don't think he thinks I'm this crazy, wild girl. I'm just a normal girl to him.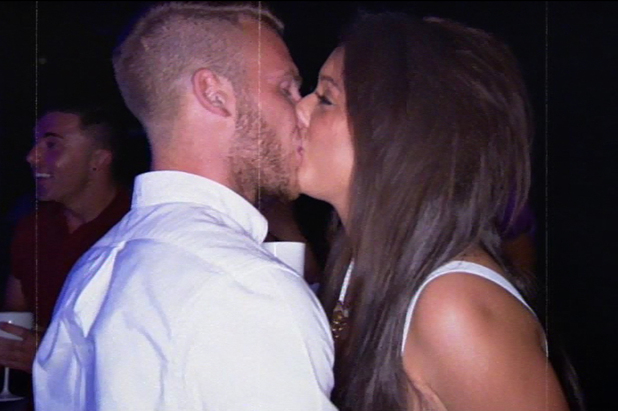 You talked about getting engaged after Big Brother, are you still planning to?
That was just a joke! I don't want to get engaged for a long time yet.
Do you ever worry about getting really drunk in the Geordie Shore house and cheating on Mitch?
No, I'd never cheat on Mitch. Me getting drunk wouldn't even be a question. I'm not a cheater!
Your best friend just had a baby, did it make you broody at all?
Nah. I am so far away from that at the minute! I would want to have a baby when I'm 30, but even then I can't even think about it because it's just such an alien thing to us. No way would I want a baby in the next seven or eight years.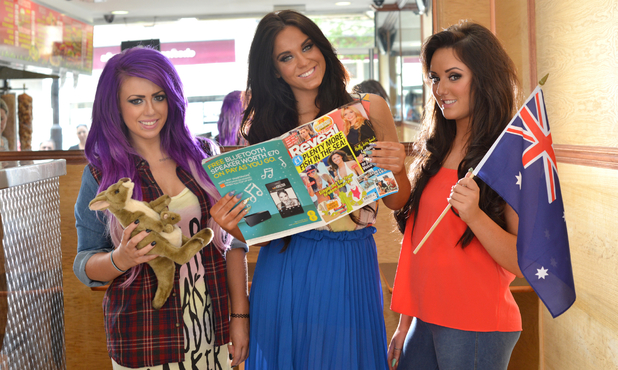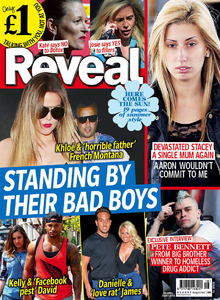 Do you see the other Geordie Shore girls when you're not filming?
I don't even get time to see my boyfriend, so no, not at the minute.
What do you think to Vicky Pattison's weight loss?
She looks amazing! When I go back into the
Geordie Shore
house, I'm going to treat it like boot camp and do whatever she does.
Do you want to get fit?
Yeah, I'd love to but I just don't have time at the minute.
The Charlotte Crosby Experience airs Tuesdays at 9pm from 29 April on TLC
To read about Charlotte's plans to ditch booze and move in with Mitch, pick up a copy of Reveal magazine, out now!