Hollyoaks actress Jennifer Metcalf, 30, is nominated for Sexiest Female at the British Soap Awards.
We chatted to the pretty star about the secrets behind her stunning looks, why she loves being on Hollyoaks and her future baby plans.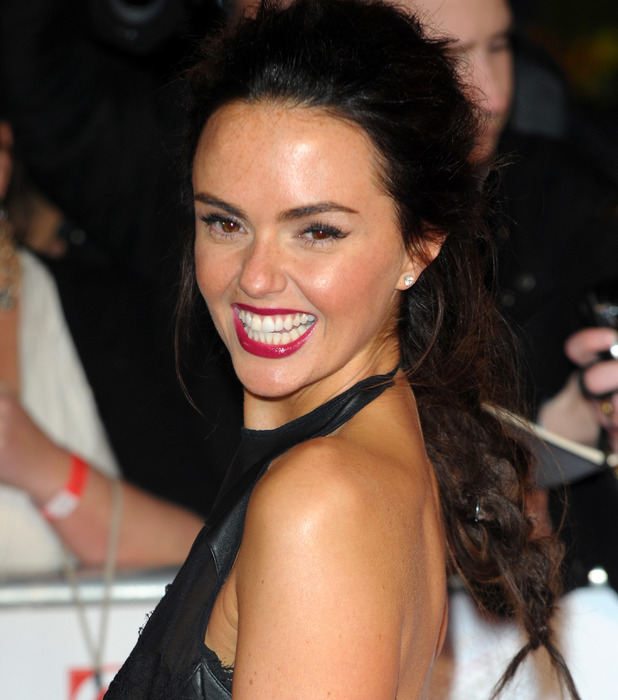 You're up for Sexiest Female at the National Soap Awards, how does it feel?
It's really flattering. There are some gorgeous girls on the list, so it's nice to be up there. It's a fun award.
Do you think you're sexy?
[laughs] No chance, you wanna see me when I leave work. All the make up comes off and I put on my joggers, trainers and my slouch wear. There's nowt sexy about that! But I don't mind.
What do you think makes a woman sexy?
Inner confidence and being comfortable in your own skin. I didn't used to think that but, as I get older, I believe you can physically age but if you're attractive inside that comes through.
Who else do you admire on the list?
I don't really watch any telly at all let alone soaps, other than
Hollyoaks
, so I don't know who a lot of them are. But I see all the girls at the awards and I think there's everything on the list; you've got curvy girls, big boobs, big bums, you've got brunettes, blondes. I think every girl is beautiful in their own right.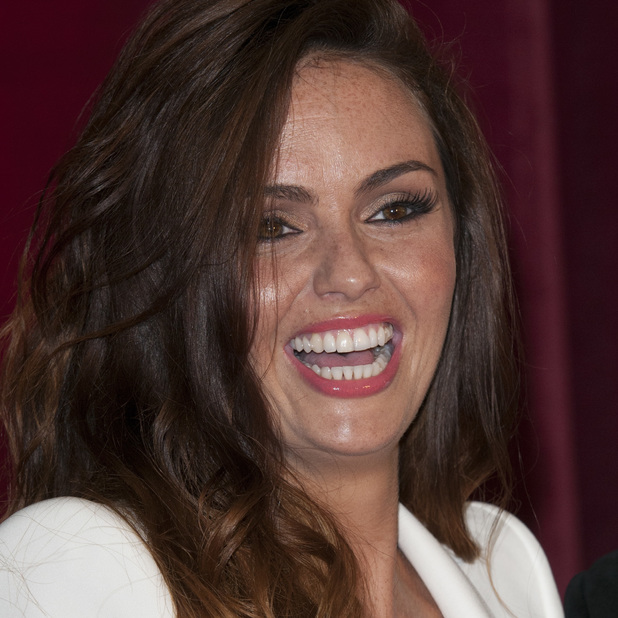 Your Hollyoaks storylines with Dr. Browning were really dramatic. What did you enjoy about it?
All of it, everything with Joe was amazing. It was one of my most enjoyable on screen partnerships; we just had good chemistry, a good script and good characters.
Is it important to have that chemistry on screen?
Yeah and it's not necessarily gonna make you fancy each other, it's not that. It's just being able to create something with the script that you've got. It was so organic with Joe and me, we had a good friendship and I think it helped us to be that little bit more tactile with each other and really let that sexual chemistry come through.
What's happening with Mercedes at the moment?
Not much! She's kind of flitting between other people's storylines, which I like. It's a little bit easier after the heavy stories that I've had over the last eight years, so I'm enjoying it. Coming up, I take Cindy out to a ball and try to make her dump Dirk. Mercedes thinks he's a lowlife, so she takes her to a ball where there are going to be lots of hot doctors. It's a funny scene.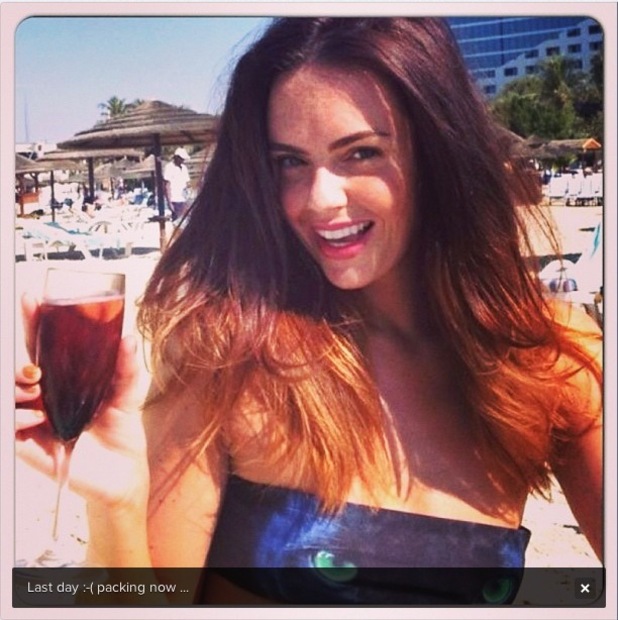 You've been on Hollyoaks for eight years, what makes you stay?
Yeah it's eight years, near enough to the day! There's nothing not to love about it - the place, the people, everybody in the building. There's not one person that I don't like, everyone's great. It feels like a family, it's really comfortable.
Would you ever leave?
I don't know. For the foreseeable future I'm on
Hollyoaks
. I'm very happy about that decision, but no one ever knows what's around the corner. I don't know what I'm doing tomorrow let alone in two years time!
Do you worry about getting typecast because you've been there for so long?
No I don't. A lot of people ask me that, and maybe there is something in it, but I think if you're a good actress and the role suits at the time people will cast you. I believe they will pick you if you do the job properly.
What would be your ultimate ambition as an actress?
Oh god, I don't know. I'm lucky to be here and I'm very happy with what I've got right now. I've never really trained and I got very lucky with all the parts I got as a child and then getting this job. It almost seems a bit accidental and I like that. I don't like to have a plan, because I think sometimes it's a letdown if you don't get to where you're aiming. If you're always chasing something it's hard to enjoy the now. I'm just loving the now!
You're friends with Jorgie Porter, Gemma Merna and a lot of the other girls away from the show. What do you girls get up to?
It's really nice, because we're all around 30 and at the same stage now. Our metabolisms are slowing down and we can't eat as much! We'll go out for food and moan about having to eat less and exercise more – we're all the same. We like to go for a drink or a bite to eat and we love hanging out at each other's houses. Jorgie has been missed since she left the show, but we still see her.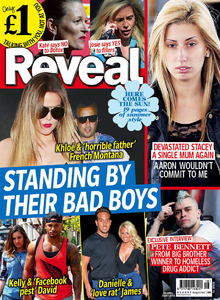 What do you do to stay in shape?
I always have to do plenty of squats and plenty of lunges, that's always been the case, because I have a thick bum and legs. I use kettlebells a lot and do Davina McCall's DVDs. It creeps up on you; it starts off light and gets hard by the end!
Which parts of your body do you like?
My waist and boobs are not too bad!
Do you diet?
I eat whatever I want, when I want, but just small portions. So, if I want a chocolate bar, I'll have three pieces instead of the whole bar. I love 80 per cent dark chocolate, I think a small amount satisfies you. If I want a curry, I'll have one, but I'll share it with someone. I'm lucky in that I don't really enjoy unhealthy foods, I naturally eat quite light.
What does your future hold?
I don't like to plan. I'd like to think I'll get married and have kids one day. I'll pop one out and see how I go!
Hollyoaks, weeknights, C4 at 6:30pm. To vote for Jen in the British Soap Awards go to www.britishsoapawards.tv
To read about Jennifer's ideal man and how Kim Kardashian has helped her body confidence, pick up a copy of Reveal magazine - out now!