Kate Middleton and Prince William continued their tour of Australia yesterday, visiting people affected by last year's bushfires in the Blue Mountains.
Kate wore a stunning navy blue and white wrap dress by designer Diane Von Furstenberg for the trip and, incredibly, it reportedly sold out within eight minutes of pictures of the couple going global.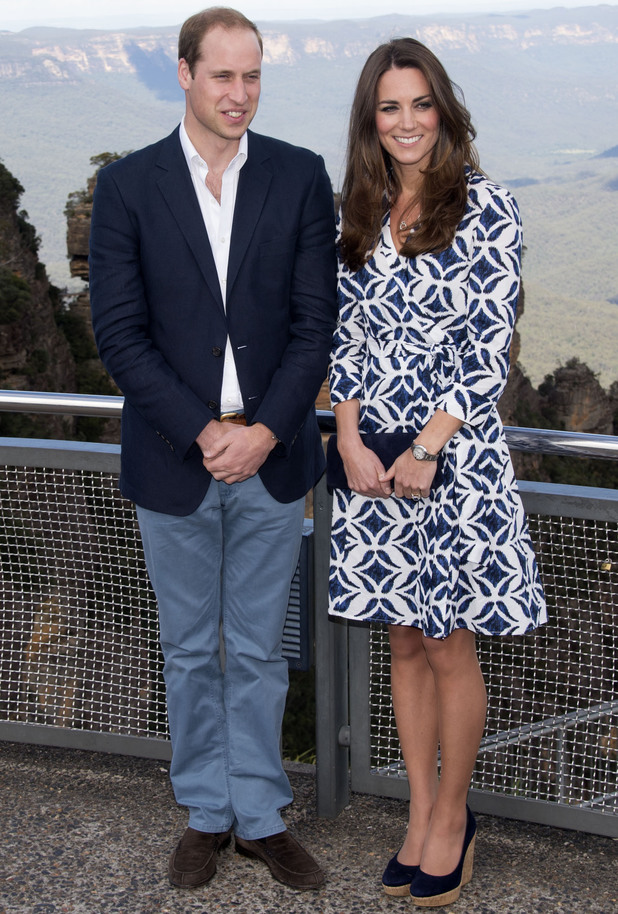 The dress, which is priced at £295, features a flattering tie belt and Kate teamed hers with her favourite Russell and Bromley navy wedges and blue drop earrings to match her engagement ring.
The
Duke and Duchess of Cambridge touched down in Australia with their baby son George yesterday
following a week-long tour of New Zealand.
Prince George didn't accompany his mummy and daddy to the Blue Mountains and it was probably for the best. The couple chatted with people whose lives had been devastated by bushfires last October and climbed to a ledge with a 100ft drop to get a view of the devastation.
Prince William
and Kate were also given a demonstration by youngsters on an adventure training course, who abseiled down the cliff, although they stood back and didn't join in.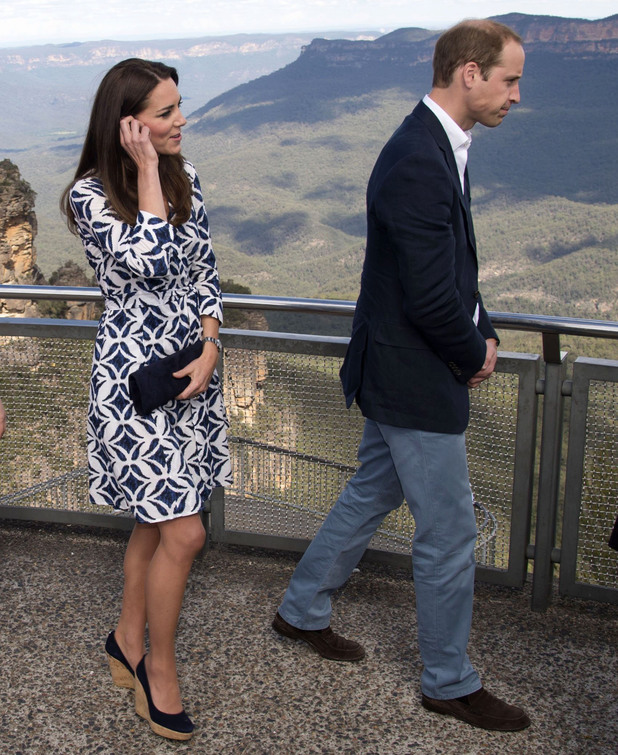 Damien Cooper, from the Mountain Youth Services Team, did however say that the couple were keen to give it a go - especially as William did abseiling as part of his mountain rescue training.
He said: "He said he would love to come back another time without so much attention and do some abseiling himself. He seemed quite confident and eager to have a go.
"She was keen to have a go as well, but she acknowledged that she was not appropriately dressed. She had a lovely dress and some high-heeled shoes. On another day and in a different context I imagine she would be more than happy to have a go."
The Royal couple will spend the next two weeks touring Australia and their trip will include a visit to Uluru - or Ayers Rock, as it is also known.
Would you buy Kate's dress if you had £295 to spare? Answer in our poll!
NO - It's not for me
35.71%