TOWIE star Lydia Bright has welcomed a new addition to her family - a gorgeous black and white puppy!
Lydia got the gorgeous little mutt yesterday (15 April) and posted the first picture of him on Twitter this morning.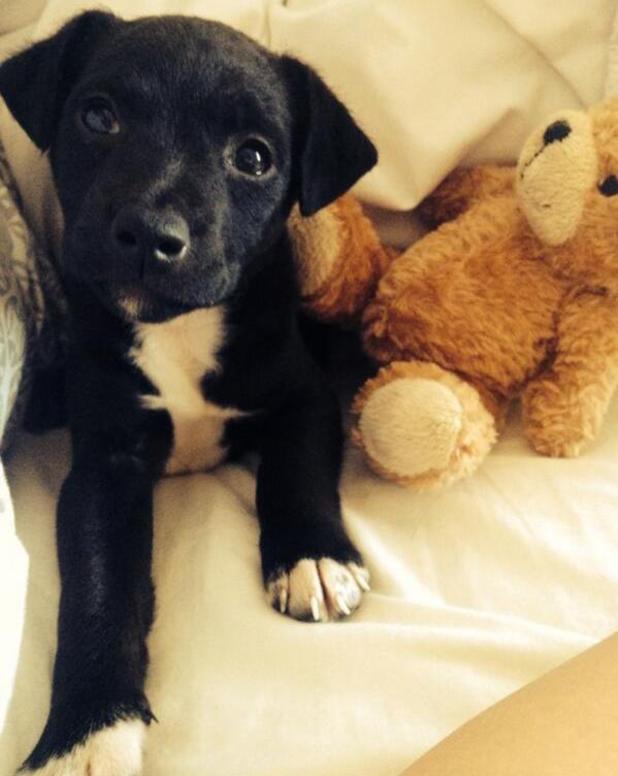 But Lydia needs your help, as he hasn't yet got a name! She told fans: "Got my new pup today he is the most beautiful thing in the world. Need a name though. Any thoughts?"
After welcoming her new dog into her home, it appears Lydia didn't actually get much sleep...
She tweeted: "Trying to sleep and the pup is crying. I'm trying so hard not to go and get him and put him in bed but I feel like I might cave any second."
Early this morning, alongside his photograph, Lydia added: "Had me up since 5am but I couldn't be angry for long ....... #Love."
Lydia did eventually get some peace and quiet, as her little man dropped off under the covers with his teddy bear this morning.
Posting a very adorable Instagram video online, Lydia joked: "Now he decides to sleep #WakeyWakey." Too. Cute.
Lydia is turning into a right Dr Doolittle,
as last month she also adopted pet guinea pigs
!
Watch Lydia's video of her sleeping puppy here: