Miley Cyrus has shared a selfie from her hospital bed after suffering a severe allergic reaction.
Miley, 21, was forced to cancel a concert in Kansas, US, last night (15 April) after being rushed to hospital for treatment.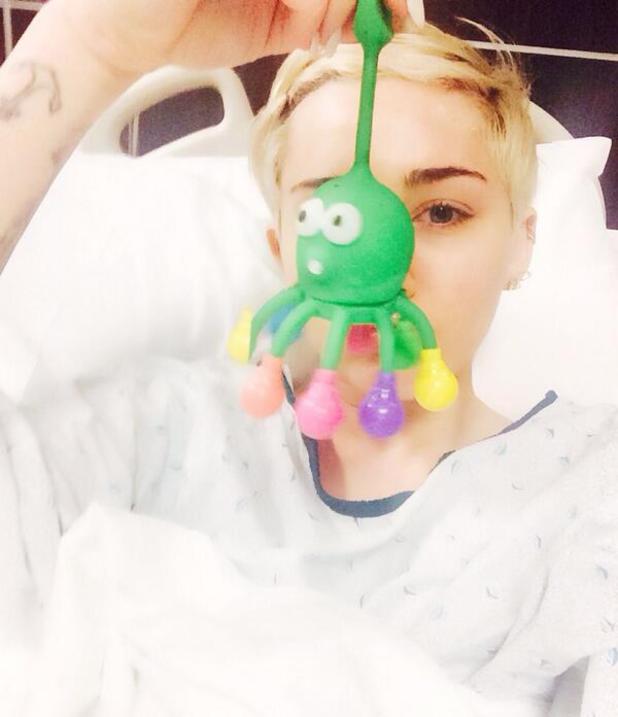 In a statement, the singer's rep said: "Cyrus has been hospitalised for a severe allergic reaction to antibiotics, and has been placed on medical rest by her doctors. She will not be able to perform as scheduled."
Addressing her fans on Twitter following her hospital admission, Miley added: "Kansas I promise Im as [heartbroken] as you are.
"I wanted so badly 2 b there 2night. Not being with yall makes me feel sh*ttier than I already do."
Miley also tweeted a picture of herself while wearing a hospital gown and clutching a toy octopus. She added: "Mr. Octopussy & some amazing Drs are taking good care of me."
Earlier today, Miley gave fans an update, saying: Hospital TV is wacccckkkkkkk!!!!! Mizzzzzeraaabbblleeee."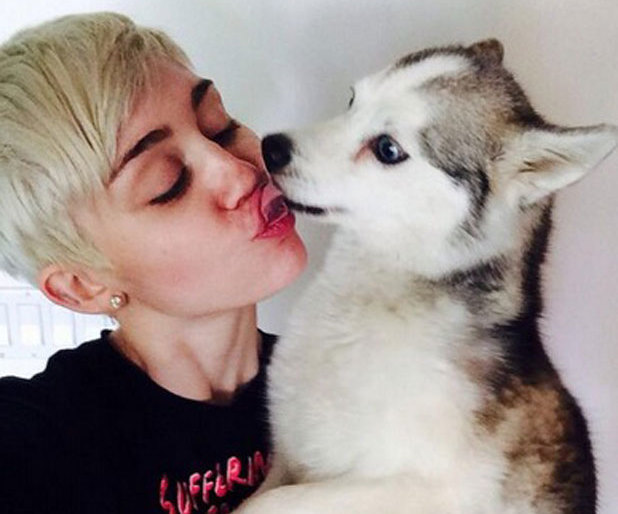 The star has had a tough time lately. Last month,
Miley was left devastated after her beloved pet dog Floyd died
.
She decided to
adopt a new puppy called Moonie to help ease the pain
, but yesterday
Miley confirmed she had given away the dog as it was "too soon" after Floyd's death
.
Miley was due to perform in Kansas as part of her 'Bangerz World Tour'.
Watch a behind-the-scenes video taken on Miley's 'Bangerz' tour here: