Pharrell Williams burst into tears of joy during his interview with Oprah Winfrey after learning about the worldwide impact of his music.
Pharrell sat down with Oprah to talk about his recent chart-topping success on her show,
Oprah Prime
.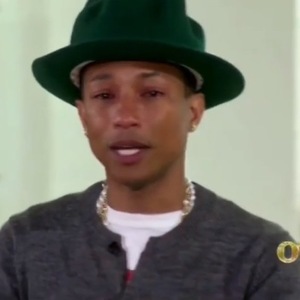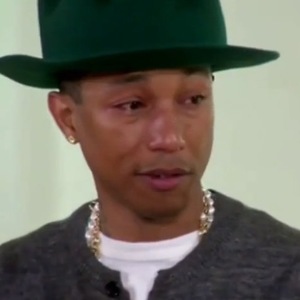 Pharrell talked about the success of 'Happy' saying: "Zero air-play, nothing. And the next thing you know, we put out the video on November 21 and all of a sudden - boom. I mean, when I say boom, I mean boooooom.
"And we were like, what's happening?," he continued. "First of all, people were putting up their own videos. It was like no longer my song."
Oprah then showed Pharrell a fan-made video montage of people getting 'Happy' - and in no time at all, Pharell was welling up.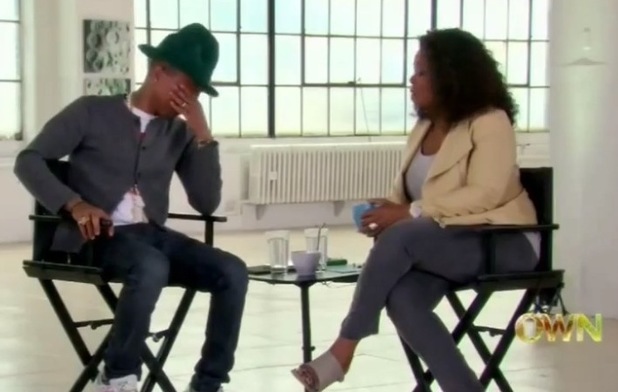 With tears strolling down his face, the 41-year-old said: "Why am I crying on Oprah?"
After being given a tissue by Oprah, Pharrell humbly expressed his gratitude to fans who have supported his career.
"It's overwhelming because I love what I do and I just appreciate the fact that people have believed in me for so long that I could make it to this point," he said.
Oprah told him: "I so now get why it's so infectious because it came from such a clear space, that the energy was absolutely uninterrupted by anything other than allowing it to flow from heart to heart. And that's what happens when you see it."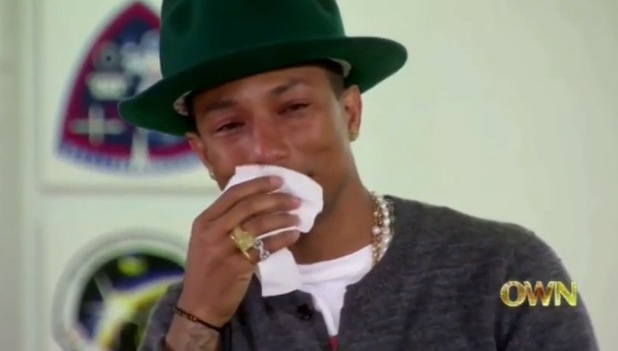 'Happy', which originally features on the
Despicable Me 2
soundtrack, has been a worldwide hit. In the UK, 'Happy' became the first track in 57 years to hit number one three times over.
Famed producer and singer-songwriter
Pharrell has recently been announced as the new coach of The Voice US
, which will see him join the show for its seventh series.
Pharrell, who released his chart-topping album
G I R L
in March, was also behind two of last year's biggest summer tracks, Daft Punk's 'Get Lucky' and Robin Thicke's 'Blurred Lines'. Pharrell will be coming over to the UK in July to perform at this year's Wireless Festival.
Watch Pharrell's music video for 'Happy' below: