Miley Cyrus has given away her puppy Moonie, saying it's too soon after the death of her beloved dog Floyd to welcome a new pet.
The 'We Can't Stop' singer's mum
Tish gave her adorable little Moonie
earlier this month after Miley was left devastated at losing Floyd.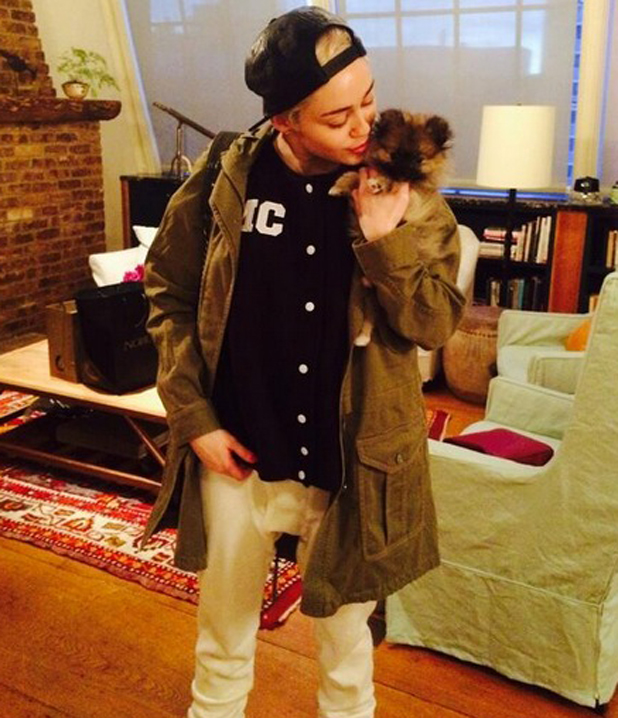 But Miley told fans on Twitter this week that she'd parted ways with Monnie as she's still too upset to care for another dog.
Alongside a photo of herself kissing Moonie, she wrote: "Moonie, thank you for giving me so much love, comfort, & peace. It's just to soon for me right now."
When a fan asked where Moonie was going, she replied: "My friend's mum, who has a tiny pup for him to play with, Molly. After what happened, I'm scared to have a tiny dog."
Miley didn't explain what she meant by the final part of her tweet, although some reports have suggested Floyd was killed by a coyote.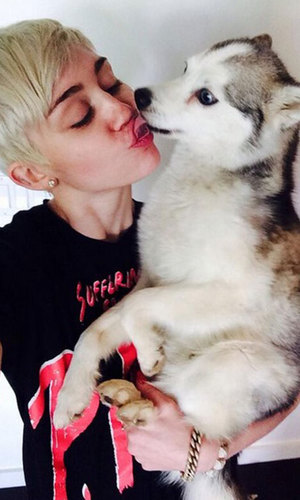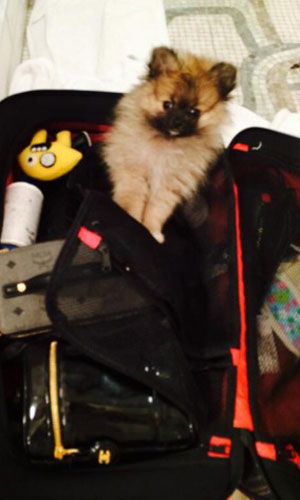 Another fan said it was said to see Moonie go but the dog's happiness was the most important. Miley replied, saying safety was also paramount. "That's the most important part of loving a puppy. They depend on you."
Miley, 21, received the
heartbreaking news of Floyd's death
while away from home on her 'Bangerz Tour'.
She later paid tribute to her beloved dog on stage by singing to a large statue in Floyd's likeness and telling the audience: "That was the hardest song of the night to do. As you know, because I lost my Floyd this week. Sometimes I just can't stop from breaking down crying, but it's healing for me to be here with you."
Miley also poured her heart out on Twitter, saying: "I wanna sleep but all I can do is cry. I never wanna go home to a house where Floyd isn't running and playing.
"I feel physically sick and I am so emotionally and physically exhausted. I feel like I have nothing else to give sweet baby Moonie. Maybe I'm not ready yet. But being alone won't bring him back to me. I'm at a loss I don't know what to do. I. Want. My. Friend. Back."
Got an iPad or iPhone? Reveal Mag is specially designed to fit!