Made In Chelsea's Binky Felstead has opened up about the recent cheating rumours surrounding boyfriend Alex Mytton.
Currently on the Bafta award-winning reality show, Binky and Alex's relationship has been hit with rumours that Alex has been unfaithful.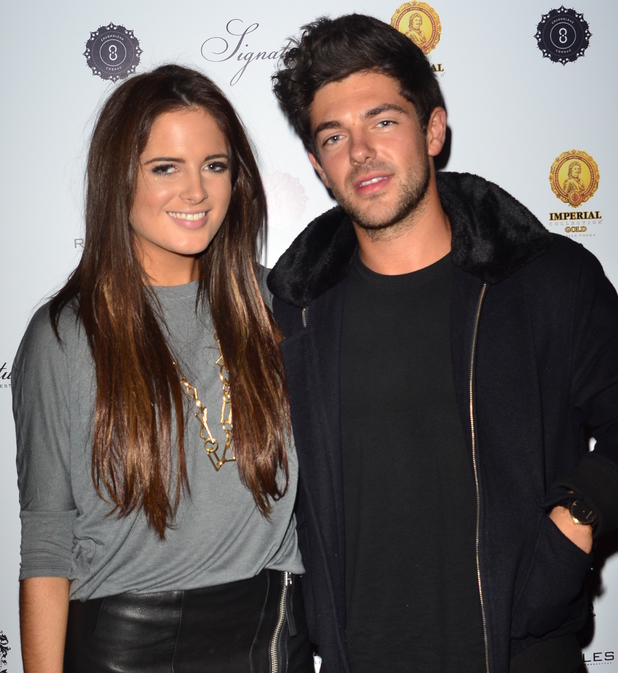 Binky's friends, including Cheska Hull and Fran Newman-Young, took to her defence in last week's episode and vowed to uncover the truth.
While Alex protested his innocence, it appeared that Binky was staying by his side, but a teaser for tonight's episode shows that the speculation is far from over.
Binky, who is the new brand ambassador for Halo Wipes, tells
Reveal
: "I guess the rumours are understandable really. You know people will talk. It's tricky but I did sign my life up for this so you have to grin and bear it. You'll soon see what unravels."
Well, the next episode of
MIC
airs tonight (14 April) and while Binky can't give much away, she declares: "Every relationship on
MIC
has failed so I guess that has been in the back of my head all the time."
Binky has graced our screens for the new seventh series and she's one of the few cast members who can effortlessly pull off the girl-next-door look.
"I don't feel self-conscious but I do look back on old
MIC
episodes and think 'oh no, I looked disgusting then'," she reveals. "Since I've started training every morning, I've been getting fit and healthy too."
Binky has been upping her fitness regime for the upcoming
spin-off show, Made In Chelsea: New York
, and we reckon she's definitely jetting off to the Big Apple!
"I'm doing a lot of exercise to get fit in shape for the summer," she says. "We're going to New York for two months next month. I don't know who's going as nothing has been confirmed yet. It's very exciting though and it's very hot out there.
"I've been to New York a couple of times," she adds. "Once with my co-star Spencer Matthews when we went to film a music video last year and I've also just come back from New York recently with my mum."
Speaking of
Spencer, so what exactly is going on with his surprising new bromance with former arch-rival Andy Jordan
?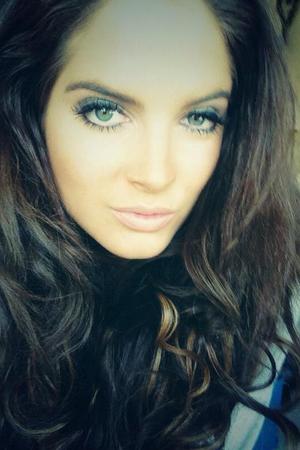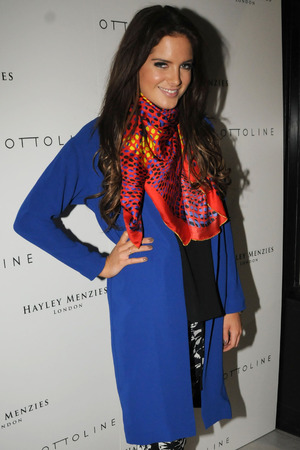 "They seem to be getting on fine," Binky tells us. "I don't think they'll ever be best friends but they're definitely talking. If you don't have anything that Spencer can have, then you can be friends with him! There's nothing at risk then."
Binky is still filming for the show, and says that no day is ever the same. "There's filming which happens about five days a week and it involves lots of hanging around," she says. "I get up early, go for a walk and exercise. it changes daily though, last week I was filming in the country and the Halo wipes came in very handy for that!"
Binky, who relies on Glo salon in Fulham for all her beauty needs, explains that she's picked up plenty of make-up tips since starring on
MIC
.
"Chilli on the lips makes them plump and brings your natural colour out," she says. "Also, contouring is very good for your face shape. It makes it look slimmer if you put bronzer on your temples and under your chin, and of course making sure you match your face to your neck is essential. A good brow can change your face shape too."
Binky Felstead is the brand ambassador for Halo. For more information, please visit www.halowipes.co.uk.
Catch the new episode of Made In Chelsea tonight (14 April) at 10pm on E4.
Watch the
Made In Chelsea
trailer below: