Gwen Stefani made her return to the stage over the weekend as she joined Pharrell Williams at the Coachella festival.
No Doubt star Gwen, who gave birth just six weeks ago, surprised fans on Saturday (12 April) when she performed her Neptunes produced hit 'Hollaback Girl' to crowds.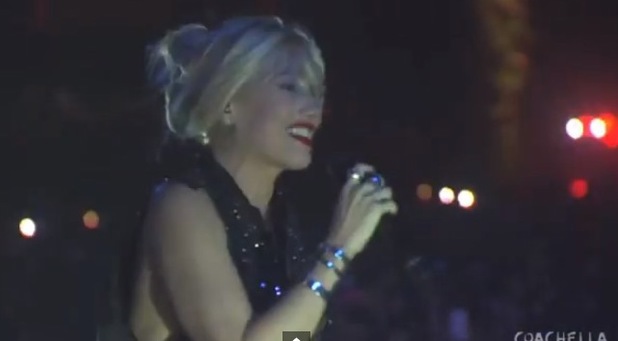 Introducing Gwen on stage, 'Happy' hitmaker Pharrell said: "I can tell you right now there is only one incredible, historical, most important, incredibly talented, f***ing awesome, rad girl in the world."
'Don't Speak' singer
Gwen welcomed her third son Apollo on 28 February with husband Gavin Rossdale.
The couple are already proud parents to Kingston and Zuma. Gavin also has daughter Daisy, his child with ex-Pearl Lowe.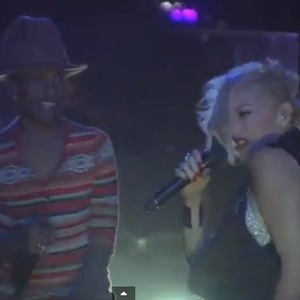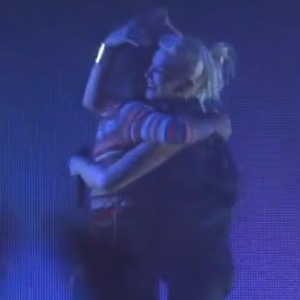 Pharrell, who will be perfoming at London's Wireless Festival in July, wowed fans with his solo work, N.E.R.D. material and Neptunes-produced hits on the night, bringing out the likes of Busta Rhymes, Diddy, Nelly, Snoop Dogg, Tyler The Creator and Diplo.
Before Gwen left the stage, Pharrell said: "Before she leaves, I have not seen her in nine months. Look how amazing the queen looks as she is making her arrival back to the music industry."
Taking to Twitter, Gwen later wrote: "Feels good to be out of the cave #Cochella2014 @Pharrell gx."
Watch Pharrell's Coachella performance here: