Pharrell Williams' favourite hat is pretty big… but his new one is even bigger.
No, we didn't think it was possible either until the 'Happy' hitmaker, 41, was gifted with a hat you could probably see from space during an appearance on Ellen DeGeneres' chatshow this week.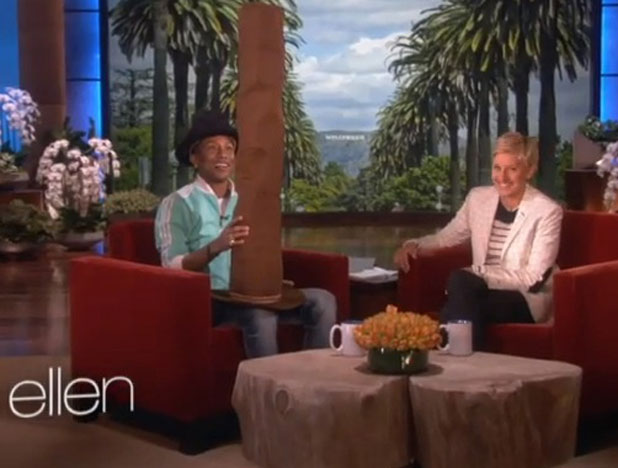 At the end of his interview with Ellen, the musician was surprised with an absolutely enormous brown hat that made the one he was wearing look pretty small in comparison.
Ellen explained: "When you first started wearing that Vivienne Westwood hat I thought, 'Man, it's a big hat.' But I'm so used to it, it doesn't look that big, so I've got you a new hat you should start wearing."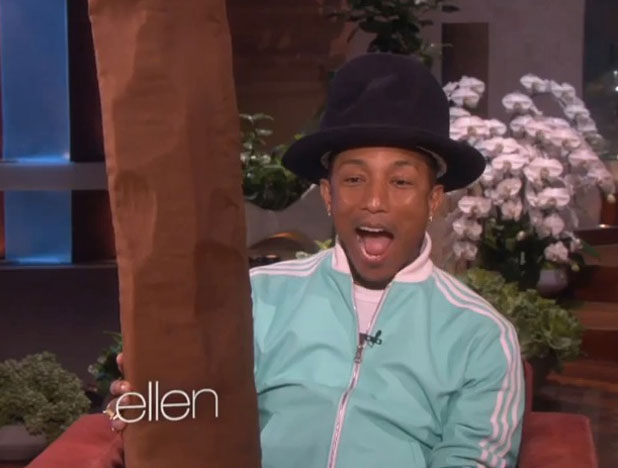 While Pharrell described his new accessory as "awesome", he did seem a bit concerned about how the gift would be portrayed online, which we can completely get given where it was placed on his lap...
Ellen got it too, suggesting: "I didn't think you should hold it there, personally. I think you should move it over. Or you can put it on your head. It certainly could have been somewhere else."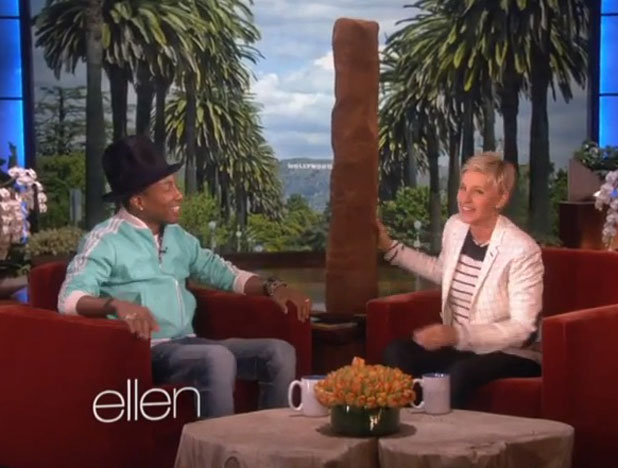 We're not sure the new one is really the most practical for daily life. Imagine trying to get into a car or a lift. Or how angry the guy behind you at the cinema would be...
Pharrell is a trendsetter, though, so if anyone can make it work, it's him.
Got an iPad or iPhone? Reveal Mag is specially designed to fit!
Watch Pharrell receiving his hat below: