Kim Kardashian has poked fun at her obsession with selfies while slamming recent reports about her family holiday to Thailand.
Keeping Up With The Kardashians
star Kim hit Twitter on Tuesday night (8 April) after becoming "annoyed" with two stories she'd seen floating around the internet.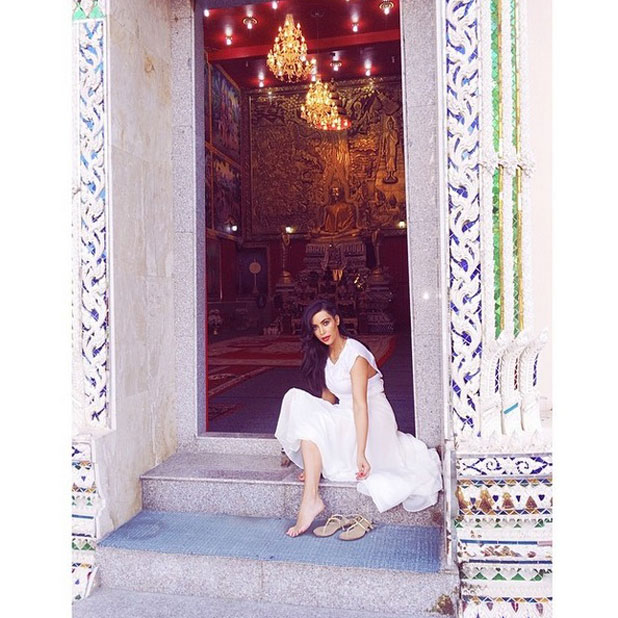 Firstly, that she'd tried to pass off a generic image of Thailand as a picture that she'd taken, and secondly, that she'd spent thousands of pounds (or dollars, we should say) indulging herself in six-hour daily spa treatments while away.
It's not that usual for Kim to directly address the multitude of rumours about her life, but clearly these two issues hit a sore spot.
Addressing the spa treatments claim, she joked: "I really don't appreciate false info making me out to be a diva…. come on I was busy taking selfies all day!!! Just kidding…well not really :) (sic)"
Kim added: "I would rather spend six hours a day with my family and daughter, not in spa treatments."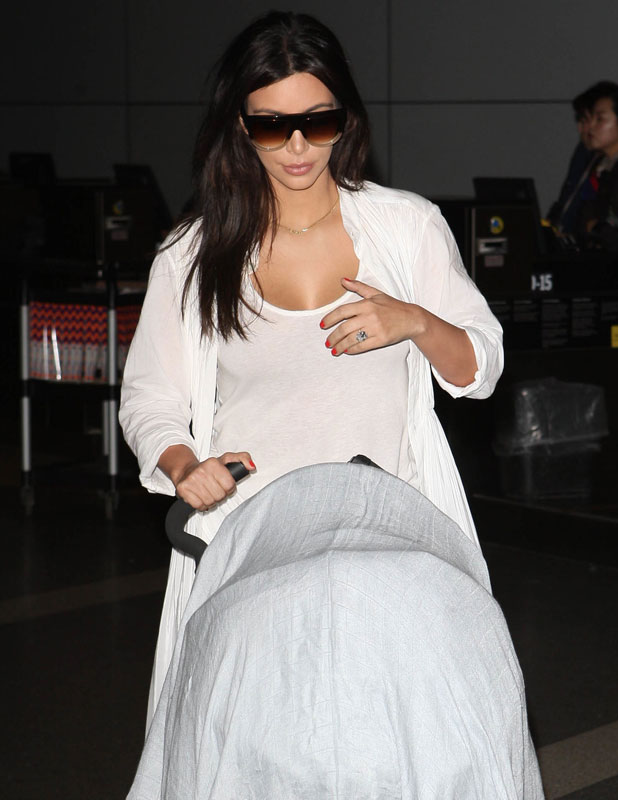 The reality star added that she's actually annoyed she DIDN'T go for a massage as she heard good things about her hotel's services and pointed out that even if certain family members had indulged themselves, so what? They're on holiday.
As for the generic picture issue, that cropped up when Kim, 33, posted a photo of a Thai beach online along with a caption thanking Thailand for a wonderful holiday.
Some fans noticed the image was a generic one that appeared in Google when you looked up images of Thailand, sparking speculation she'd tried to pass it off as one she took. Not true, says Kim.
"I never claimed to have taken that pic. It was the best pic to show how pretty Thailand was. I was already home and couldn't take a new pic, just didn't have scenic pics on my phone! I see today people are calling me a fraud, but ummm when did I ever say I took that pic? LOL."
And breathe!
The Kardashian/Jenner family - with the exception of Kourtney and Rob - jetted to Thailand for a holiday at the end of March. The
Keeping Up With The Kardashians
cameras went with them so no doubt we'll be seeing just what Kim and co. got up to all day on our TV screens soon.
Got an iPad or iPhone? Reveal Mag is specially designed to fit!
Kim's best bikini moments in pictures:
Copyright: Rex Features Startraks Photo/Rex Features