She's supposed to doing a "100 happy days challenge" - but Jodie Marsh was anything but happy on Twitter earlier today (8 April).
The glamour-model-turned-body-builder lashed out on Twitter, ranting at everything from bad workmen, to bad friends and bad boyfriends.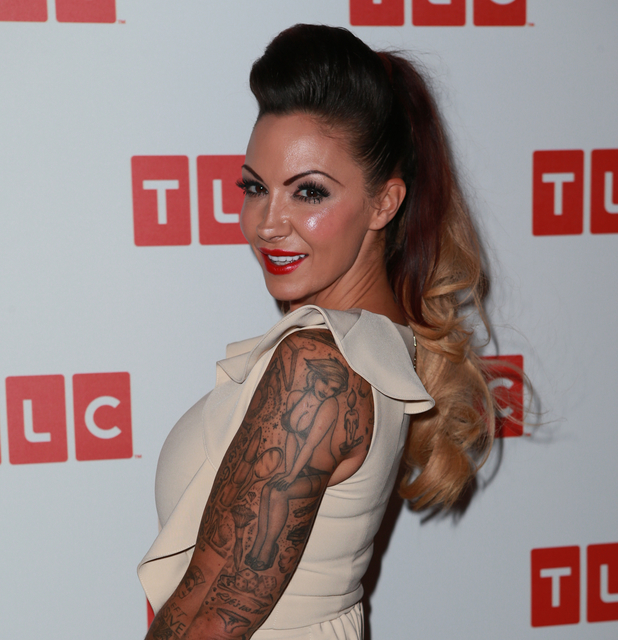 She began her outburst by writing: "Why oh why do people say they'll get a job done and then do nothing but mess you around. The whole world is incompetent....."
Jodie then quickly added: "And while I'm having a rant; I'm also fed up of people who keep taking & never give back and people who don't pay their own way."
Which was soon followed by: "Ranting continues. I'm also fed up of people who use you & are only there when it suits them. And I'm fed up of being let down by people..."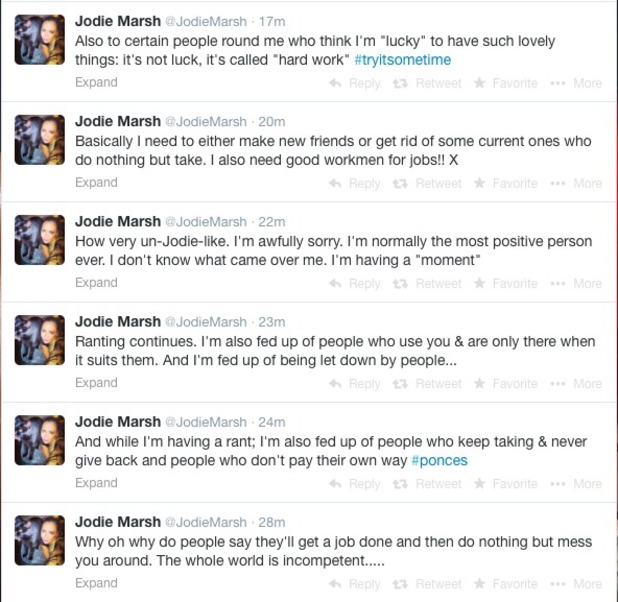 The 35-year-old must have felt bad for moaning because she apologised, telling her fans that she was just "having a moment".
But, the moment didn't just stop there. She went on to slam people people who call her lucky - claiming her success is down to hard work - and revealed how she spends "EVERY spare minute" helping other people, calling herself a "life coach".
Finally, she complained about one "friend" in particular who always lets her down, revealing: "It's a guy who's single. And he only wants to do something when no one else is about. Or we arrange stuff & no show!!"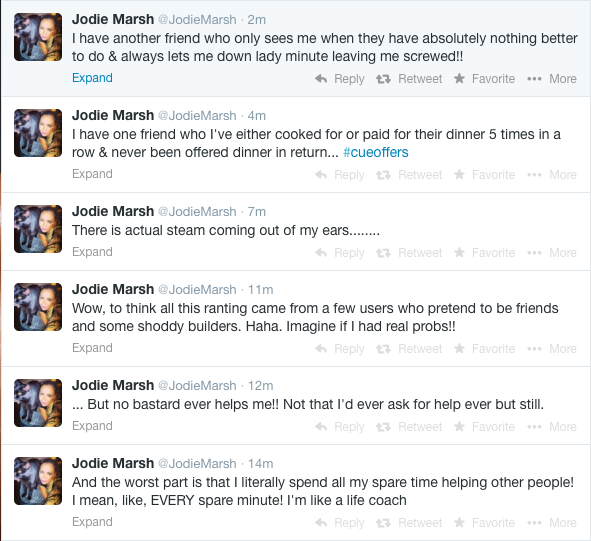 Poor Jodie finally concluded: "There is actual steam coming out of my ears........"
Only a day earlier she had told fans that it was Day 27 of her "100 happy days challenge" and tweeted a view of the countryside from her window.
We're not used to all this negatively from bubbly Jodie - cheer up, love!
Got an iPad or iPhone? Reveal Mag is specially designed to fit!