Rihanna is scheduled to perform with Eminem at this weekend's MTV Movie Awards!
The 'Umbrella' singer will share the stage with rap star Eminem - real name Marshall Mathers - for the awards ceremony taking place in Los Angeles on 13 April.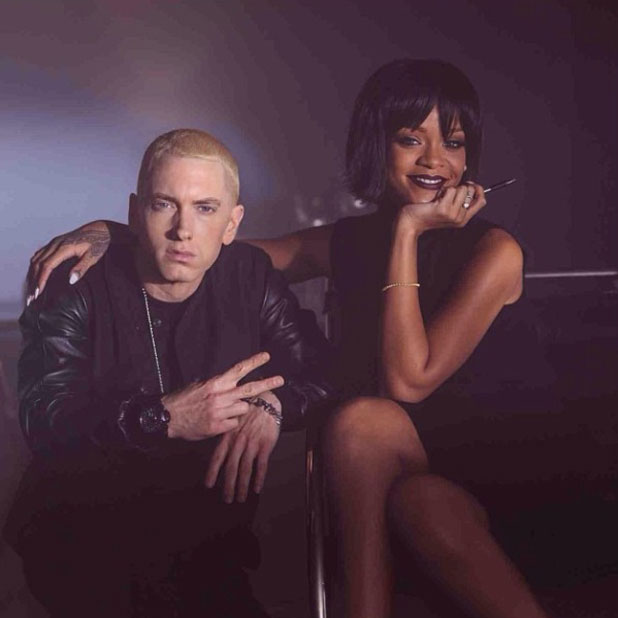 MTV announced today that the global superstars will mark the first live performance of their latest hit during Sunday's show. 'The Monster' was released in the UK in November last year and was a chart-topping hit.
Eminem and
Rihanna
's special duet will no doubt be a preview for fans, as they are set to travel across the US this summer for 'The Monster' stadium tour.
This isn't the first time that the music stars have appeared live on stage together, as they performed their hit 'Love The Way You Lie' at the Grammys in 2011.
Meanwhile, the last time Rihanna performed at the MTV Movie Awards was in 2009 when she took to the stage with Jay Z to sing 'Umbrella'.
Watch Eminem and Rihanna's 'The Monster' video below: